Small Machines. Big Impact.
Our customers are making a big difference in their communities
We are humbled by our customers' desire to give back. They are doing some remarkable things right in their own backyards, such as building parks, playgrounds, and communities. And providing housing for the underprivileged, recovering from natural disasters, and improving facilities for our nation's veterans.
The three outstanding people profiled below are driven by a truly inspiring passion for their communities and are supported by not-for-profit organizations. Their stories serve as inspiring examples of good ideas put to work.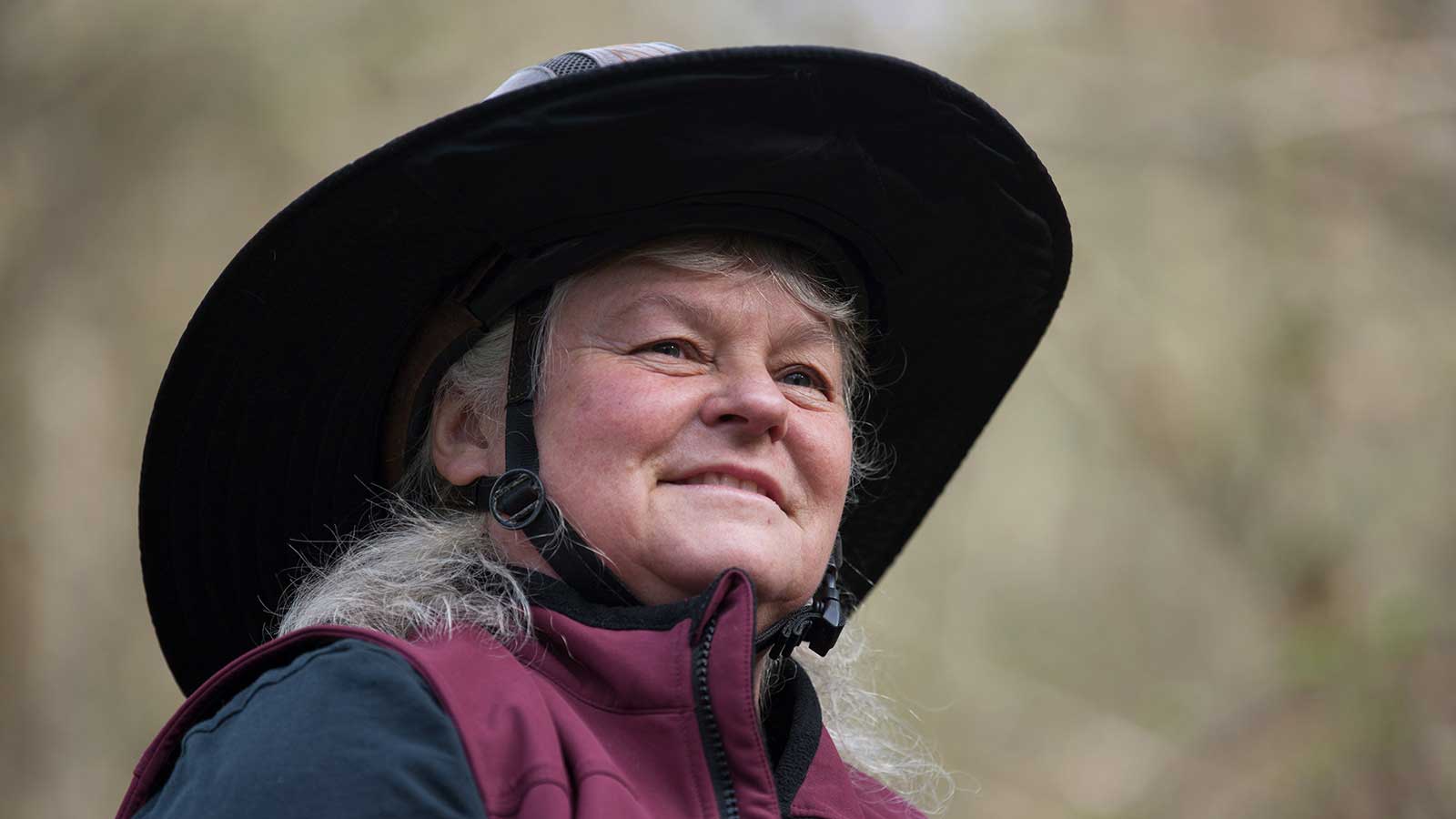 ANITA WILL
Nestled within a sprawling metropolitan area in Clark County, Washington, Whipple Creek Regional Park has long been a peaceful refuge from the hustle and bustle of everyday life. But when Anita Will moved back to the county almost a decade ago, she was surprised to find the beautiful 300-acre park that she grew up knowing had fallen into disrepair. Many of the trails were covered in heavy mud. The woodchips carving out the trails were either rotting or had completely washed away. For nine months of the year outside of summer, the park was basically inaccessible.
Whipple Creek Park is a special place — it brings out the best in me and in the members of my community. So many different groups enjoy it, and as the restoration grows and changes in the future, even more people will benefit.
THE PROJECT
With the support of the Park Department, Will has put her heart and soul into enlisting volunteers to transform Whipple Creek Regional Park. Over the last seven-and-a-half years, volunteers have donated 8,000 hours to rerouting and improving trails. Mud and woodchips are dug out and replaced with gravel to provide a harder, longer-lasting surface. The work is extremely labor intensive and mostly done by hand using shovels and wheelbarrows, with occasional help from volunteers who provide tractors or packhorses.
THE IMPACT
Since restoration began in 2011, annual visits have grown from 1,000 to 54,000 and continue to grow at a rate of 10,000 visits a year. The park's four-and-a-half miles of trails are now available year-round, making the park more accessible to everyone. Bicyclists, equestrians, runners, hikers, and search-and-rescue teams in training use it every day. Disabled veterans ride horses here for therapy. Nearby schools use the park for outdoor classrooms, and the local high school's cross-country team uses this park as its home course.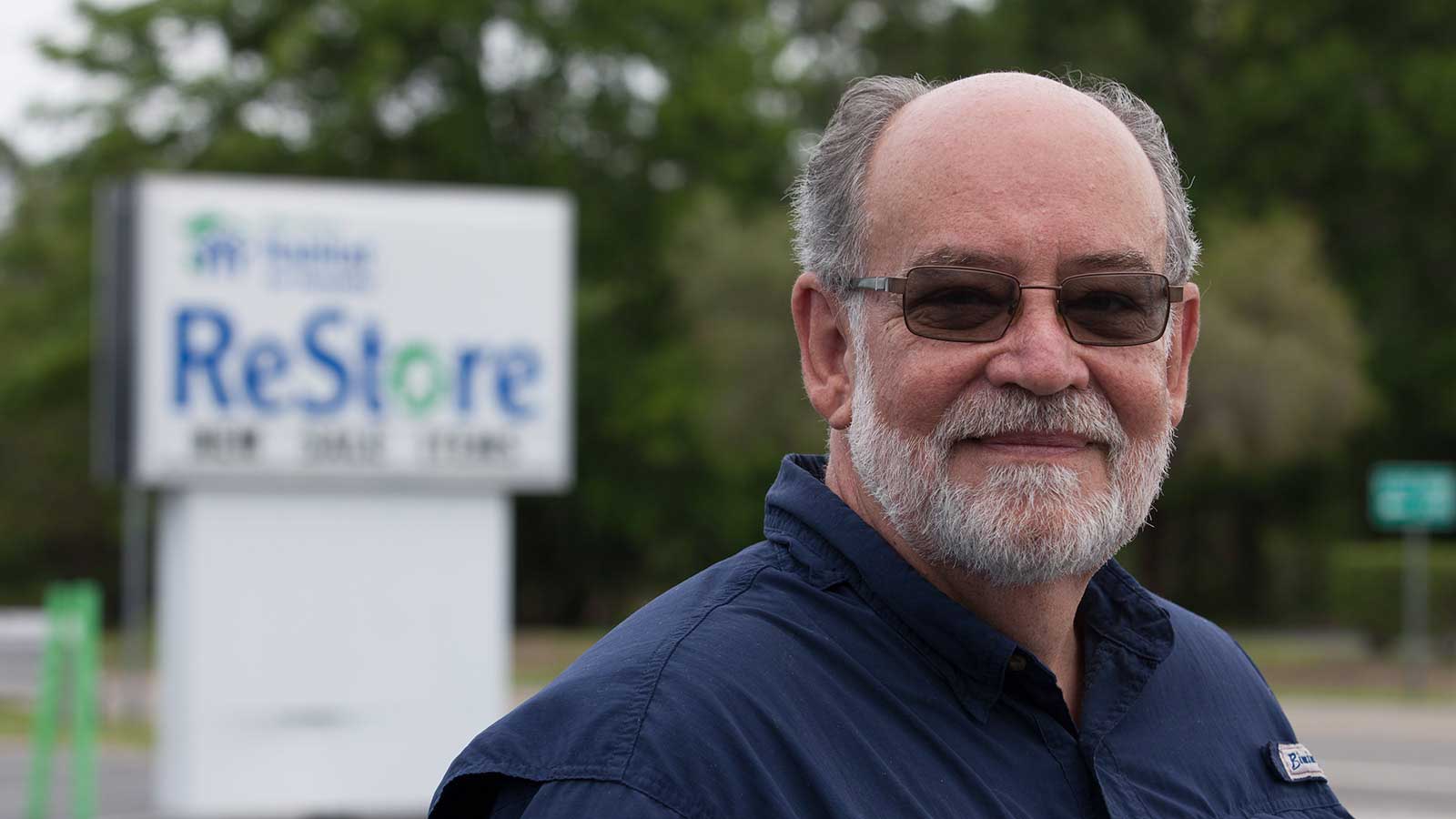 KOBUS APPELGRIJN
As the director of West Pasco Habitat for Humanity, Kobus Appelgrijn wants his chapter to have an even bigger impact on his community. For 25 years, the chapter has partnered with many families to help them build and own simple, decent, affordable homes. But those projects helped only one family at a time. Appelgrijn thought, what if we were to transform an entire neighborhood? So with the support of Pasco County Commissioners, the chapter began buying up dozens of homes on Leisure Lane, a rental area that's declined over the years. These homes will be demolished and rebuilt, revitalizing the neighborhood and improving the community.
I truly feel compassion toward those who are living on the street or are less fortunate. It breaks my heart. Sometimes people just need a little bit of help. It's my dream that everyone has a decent place to live.
THE PROJECT
Only a few blocks from the Gulf of Mexico and adjacent to beautiful ocean-access properties, Leisure Lane is a highly depressed neighborhood of mobile homes built during the 1950s. The mobile homes have badly deteriorated — many are barely standing and have been condemned. The area attracts many homeless people, squatters, drug users, and others who have lost their way. To date, West Pasco Habitat has bought 40 of the 120 Leisure Lane homes. The project is currently in the first phase of demolition and preparing the ground for the new homes.
THE IMPACT
The project will be completed in phases. Six homes will be built for six families at a time, over a period of three to five years. Appelgrijn believes that making an immediate, positive impact on the neighborhood will attract more new families. He also hopes the Leisure Lane project will provide a model for future Habitat projects within the community and across the country. The project is already garnering wide community support, with a recent event attracting over 50 volunteers, who bring not just their hands, but their hearts.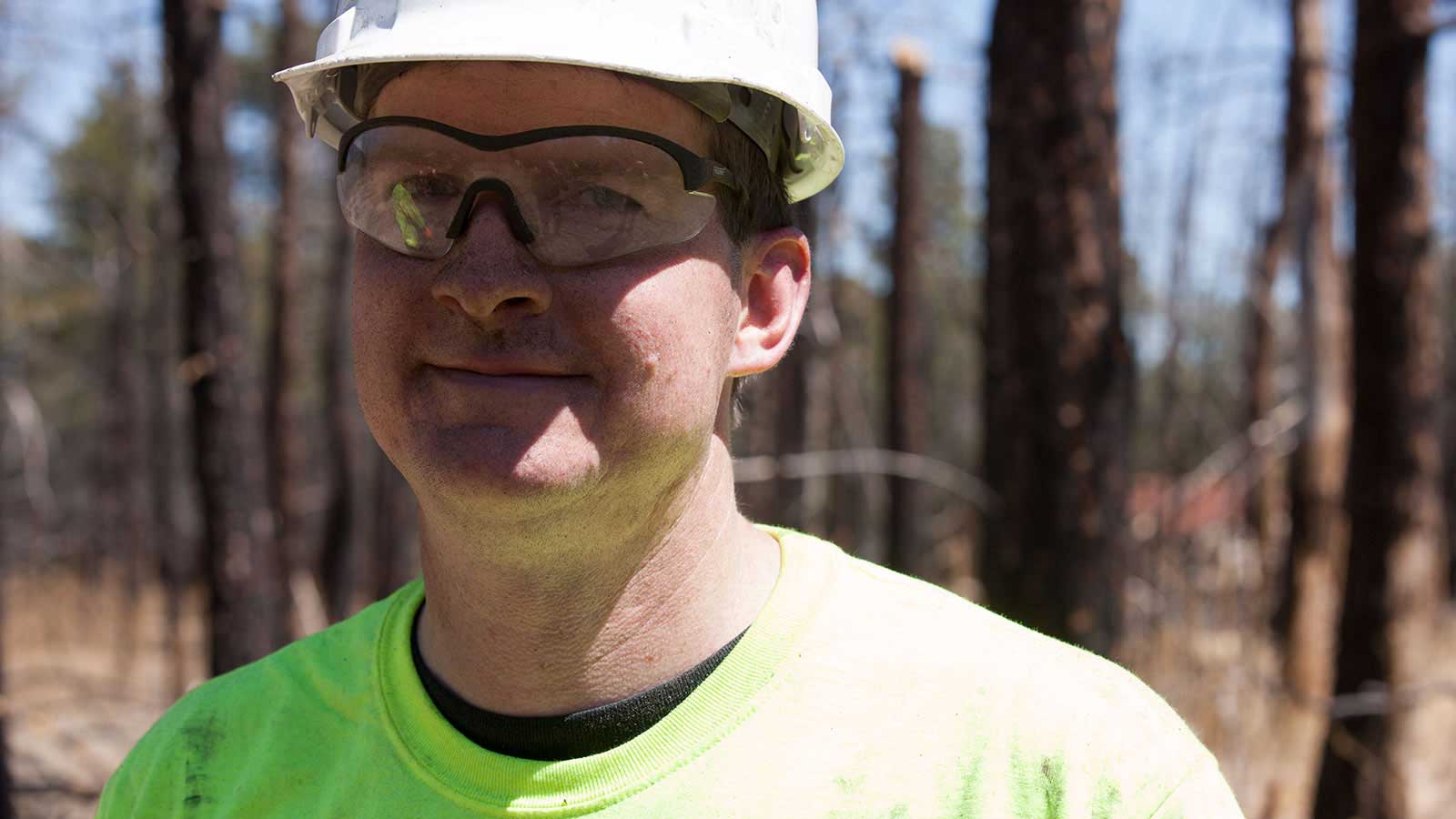 NEIL BEHNKE
On June 11, 2013, the most destructive fire in Colorado's history began raging through Black Forest near Colorado Springs. Thousands of residents were forced to evacuate with nothing but the clothes on their backs. Fueled by high winds and dry weather, the fire quickly spread across 14,000 acres over the next 10 days. Two lives were lost. The fire also destroyed more than 500 homes and caused $85 million in damage. Five years later, there is still much evidence of the fire. The foundations of destroyed homes still dot the landscape, surrounded by thousands of charred, dead trees. Inspired to improve safety and restore his community to what it once was, Neil Behnke volunteers his free time to helping residents clear their land. He's even helped friends build their homes.
My family loves the quiet beauty of Black Forest. I remember what this place once was, and I know what it can be. I want to see this community grow and thrive again.
THE PROJECT
Clearing dead trees is not covered by insurance, and it's hard, backbreaking work, so there is still much to be done. Working together with the nonprofit organization Black Forest Together, Behnke is helping homeowners who lack adequate resources to clean up their properties, deal with fire erosion, plant new trees, and mitigate the damage of future fires. All of this work, from cutting down trees to hauling branches to a chipper, is presently done by hand.
THE IMPACT
In addition to helping restore the natural beauty of the forest, removing the trees will make the community a much safer place to live. The dead, dry trees present a significant safety hazard — constant high winds can cause heavy limbs ("widow makers") to snap off and potentially fall on someone. Also, treeless lots or lots with damaged trees are worth significantly less. By making Black Forest green again, Behnke is helping residents reclaim the value of the properties that they lost to the fire.