Rural Living
September 04, 2020
Bean Brewing
Growing coffee in Costa Rica rejuvenates retired Saskatchewan couple
Grind the beans; fill the percolator; add coffee and wait. Soon the heavenly scent of fresh dark roast is filling the air. Laurie Unruh pours a mug when it's finished and heads out to his deck. A bird chorus greets him; the glow of false dawn lights the eastern sky and illuminates the clouds filling the Peñas Blancas river valley below him. It's the perfect way to start a day.
Coffee is part of millions of Canadians' and Americans' daily morning ritual, but it's more than that for Donna and Laurie Unruh.
It's become their passion since they sold their business in Dundurn, Saskatchewan in 2010 and purchased a small 1.5-hectare (3.7-acre) coffee farm near the retirement home they'd built in 2009 outside Santa Elena del General, Costa Rica. It helped them connect to their rural community and has given their lives a renewed sense of purpose.
"Donna was 55 and I was 54 when we moved down here," Laurie says. "We had to learn a new language, learn a new culture and learn about growing coffee. And you know what? It's rejuvenated us. I think it's actually been very healthy for us."
Dream retirement. The couple's dream of a tropical retirement began years earlier during vacations in Maui, Hawaii. They loved it but couldn't afford to retire there. So, after their grown sons had scattered across the globe, they searched the world to find a spot with a similar climate. They found just what they were looking for when a friend invited them to come in with him on a real estate investment in Costa Rica.
"We found we really loved the land, the country and the people," Laurie says. "We found this four-hectare (10-acre) lot that goes right to the river. Our property looks out over a cloud rainforest nature reserve that's owned by Toronto's York University Las Nubes EcoCampus; our view will never change."
Their home is at 1150 metres (3773 feet) above sea level so the climate is appealing. Temperatures are always around 28°C during the day and 18°C at night. They get 200 inches of rain annually, two thirds falls in the September and October rainy season.
Growing coffee. The couple hadn't given much thought to growing coffee before moving to Costa Rica and becoming friends with a local coffee grower, Eladio Vargas. Donna always wanted an orchard with all different kinds of fruit trees, so coffee fit their plans.
"Meeting Laurie and Donna has been a win-win for both of us," Vargas says. "We needed money to pay for our children's college education, so when Laurie and Donna became interested in coffee, we decided to sell them some of our land. We now manage both properties together; it's created a partnership of likeminded people."
"We grow winter coffee," Laurie says. "It blooms in a four-day window in March or early April; nine months later it's ready to be picked. Harvest begins in September and continues into November. Typically, a field is picked five times. Nothing is mechanized; our first year we picked about 50,000 pounds by hand."
Coffee beans are the seeds of a berry-like fruit called the coffee cherry. Trees typically produce for 25 years, but the Unruhs' became infected by La Roya, the coffee leaf rust fungus that's spreading across Central America. So Laurie and Eladio decided to go out of production for two years and replace all but their newest trees with a high yielding resistant variety. Laurie expects to get about 80 to 90 fanegas (56,000 to 63,000 pounds) off his trees in 2020.
"We roast 100 cajuelas, about 3,500 pounds, of green coffee for our own personal use," Laurie says. "We take it to Jose Luis, a local farmer with his own small processing plant. It goes through a washing process that removes the top skin; then it's dried in the sun for five to six weeks. Then a second skin is taken off and it's roasted at 675°F. After it's finished the original 3,500 pounds of coffee is down to 500; enough to supply each member of our families with 1.5 pounds of coffee per week and still have extra for gifts. The rest is sold through the local co-op."
People who retire in foreign countries fall into two categories. One group lives in gated enclaves with other expats; the second assimilates into the local community.
"When we moved here, we were welcomed with open arms," Donna says. "The Ticos (as Costa Ricans call themselves) invite us to New Year's parties, Christmas events, the Saturday night salsa dances and all the events. Our social life, as retired people, is way better than we had back north."
"So, we've assimilated," Laurie says. "We have residency; we pay into the health system and live like Ticos. We know our life isn't for everybody; you have to get out of your comfort zone to do it. It's not perfect, no place is, but we're happy we're here. It's Pura Vida, as the Ticos say, the good life."
Read More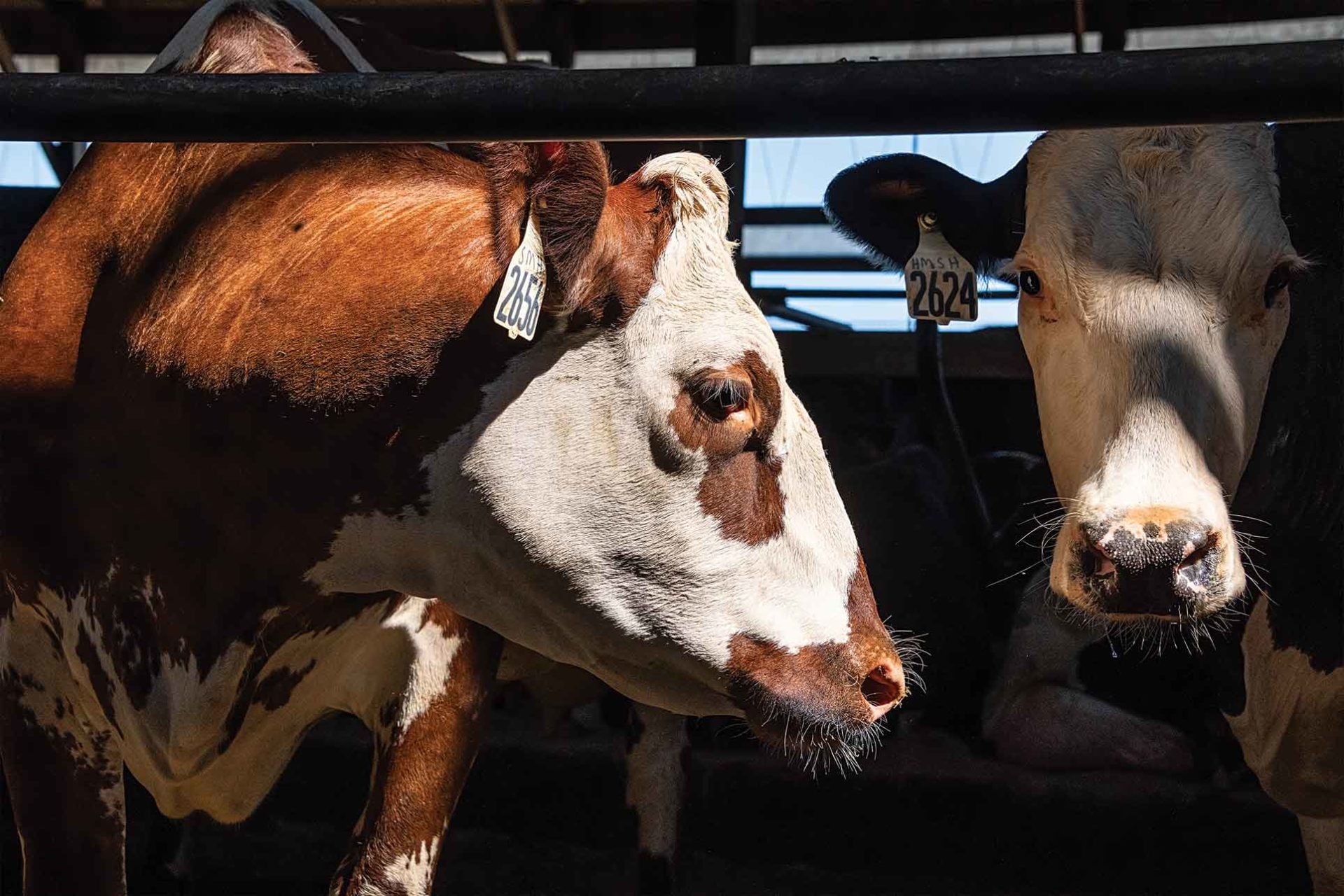 Livestock / Poultry
Milk Mix
Cross-breeding dairy cows boosts profitability on this Minnesota farm.