A lentil field stretches north toward the nearby Canadian border.
Agriculture, Specialty, Niche
December 01, 2020
From Grain to Great
Farver Farms take their commodity lentils to the next level.
The Farver family hasn't always had the best luck with lentils on their 3,000-acre dryland Scobey, Mont., farm. It's a bit ironic that of all the crops Terry and Shauna Farver raise, a value-added lentil product, Lentil Crunchers, may well elevate the farm beyond the constraints of commodity crop production. Terry recalls his father giving the legume a try back in the 1970s. They got paid for the first semi load and sent the second. The purchasing company went bankrupt. The second check never came. The third load was sacked and stored in the quonset for consumption by the Farvers over the next 25 years. "We ate a lot of lentil chili and lentil stew as kids. My cousin would take a 50 pound bag of lentils to college to live on before Ramen was a thing," Terry laughs.
Making room. In 2015, the Farvers' then teenage children, Martin and Kaitlin, started talking about returning to the farm after college. How they were to make room for them on a farm supporting only one family at that time kept Shauna up nights — which is fortunately when she gets her best ideas. Having worked at Great Northern Development Corporation and the Montana Agriculture Innovation Center helping other producers navigate value-added ventures, Shauna felt certain a value-added product was the solution. The Farvers had tried selling direct to consumer beef in 2000. "It was a little ahead of its time. The Internet wasn't very robust and people weren't focused on sourcing their food locally," Shauna says. But a decade-plus later, things had changed. Time to take another swing at the challenge.
Shauna had wheat, lentils and peas to work with. A 3 a.m. idea had her testing out various soup, chili and baking mixes. "She was always serving up things for us to try. Some were really good. Some were not very good," Terry recalls. With the tastiest recipes identified, Shauna leased space from a local restaurant to package mixes. "Everything was in totes. I'd pull it all out, make my mixes, pack it all up again," she says. "It was crazy and I'm glad it didn't last long." Shauna toured her products around to Made In Montana trade shows and vendor fairs. Samples were well received. "A few locals were buying our mixes and thought it was cool we were doing it," Shauna says. "One gal said to me, 'People don't eat lentils. You know that, right?'" It turns out the doubting Debbie was wrong. Despite offering pea, wheat and lentil products to varying levels of success, there was a clear champion. "Anything we put out with lentils in it stuck," Shauna says. The high-fiber, protein-dense nutrition profile of lentils makes them a hit with a variety of audiences from vegans to diabetics to those with gluten intolerance. Finally, the Farvers bought a building and set up a certified kitchen to assemble, package and mail their value-added product.
Inspiration strikes...again. In 2018, 3 years after starting their value-added venture, Shauna was struck by another 3 a.m. idea. "I love Corn Nuts and sunflower seeds and thought we could make a product like that with our lentils," Shauna says. "We could sell them in little snack packages." The experimenting began again. Fortunately product development is Shauna's favorite part of the value-added product process. She tried various cooking methods: soaking, boiling and baking. Achieving a good consistency and flavor, Shauna handed samples out at a fun run. People loved them. A trade show connection got Shauna working with a processor that does other farmer value-added products. They would haul their cleaned lentils 4.5 hours away to be cooked. Then, they would pick up the bulk product and haul it back home to package and mail.
The newly dubbed "Lentil Crunchers" were a near-instant hit. Sales quickly grew and doubled from their July 2019 introduction through December. Then, sales tripled from January 2020 through June both because of, and in spite of, a COVID-19- inspired run on product that had them scrambling for packaging. And despite a December water main break that shut down production for weeks. Initially they sold 1-ounce snack packages. Retailers soon ran out and were sent 8-ounce packages. "We didn't know how the larger packages would do, but they sold those just as fast as the 1-ounce packages," Shauna says. It was so simple. People could just buy, open, eat and buy again. Even larger 25-ounce packages were offered for online orders with success when they struggled to source smaller packaging. It's no surprise as the crunchers hit a lot of consumer buttons.
They're flavorful, delicately crunchy, healthy with an excellent and low-glycemic nutritional profile and very filling. The surprise success has them reassessing the Farver Farms business plan. While mixes will still be offered, Lentil Crunchers will be the focus of marketing efforts and the driver of expansion plans. "Our business recently crossed into profitability and that's largely due to the success of Lentil Crunchers," Shauna says. Confident in her products, she set up a profile on RangeMe, an online resource connecting small suppliers with retailers. "I've already seen and sold to companies I had no idea even existed, like mail order gift basket companies," Shauna says. She was especially excited when Lentil Crunchers made it to the set of TV series Yellowstone and met with rave reviews and a reorder. "I'm proud of my part in feeding people something as good as Lentil Crunchers," says Terry, who raises those lentils with his son, Martin, and son-in-law, Ryan Switzer. When asked if he's sick of being woken by 3 a.m. ideas — or of lentils for that matter — he laughs. "I'm happy about anything that will support our farming habit."
Read More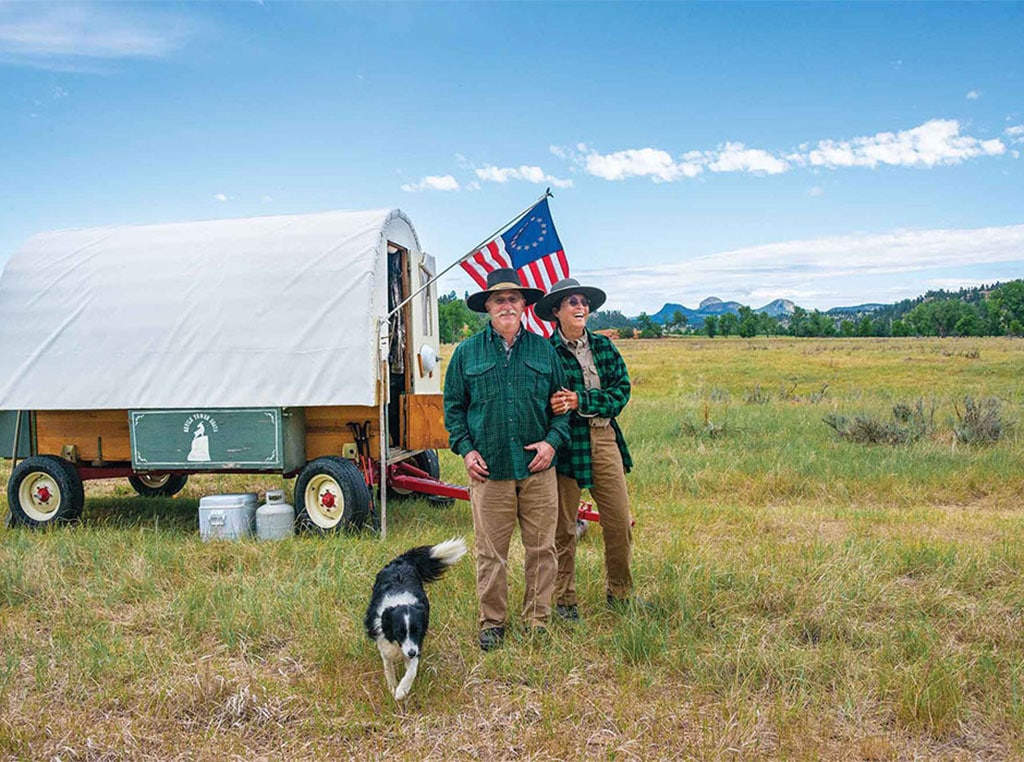 Agriculture
Browsing For Options
Goats clear the path for better forage, soils and ranching opportunities.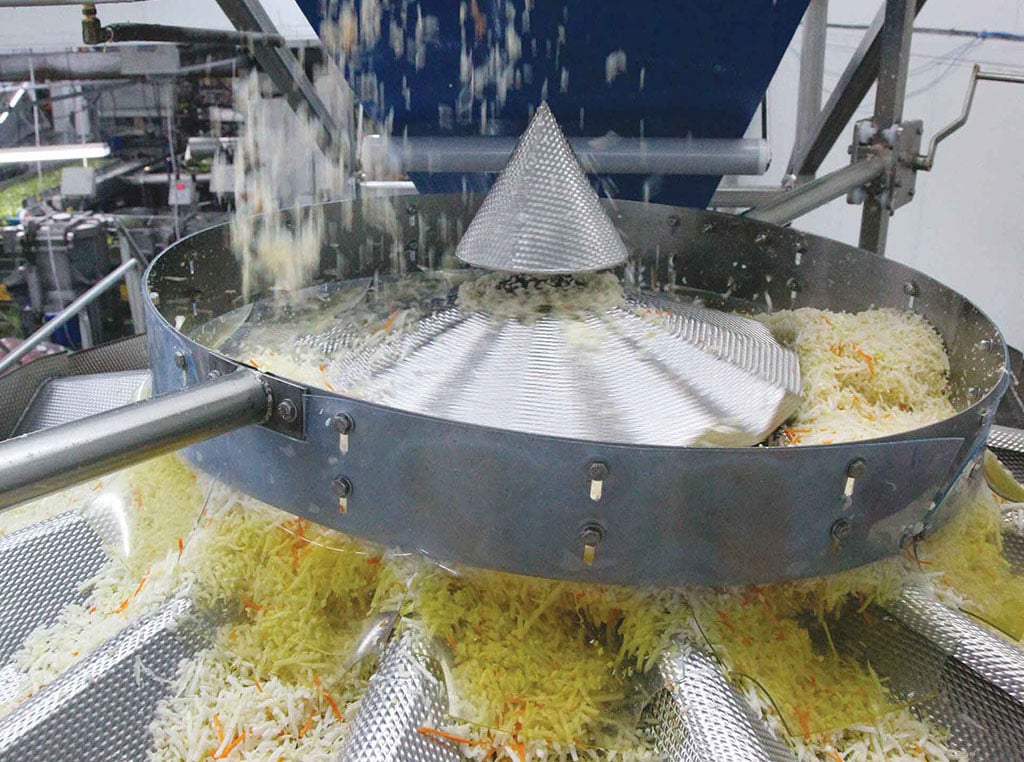 Specialty/Niche
Supplier of Choice
Commitment to quality pays dividends when the world's upended.