Rural Living
September 04, 2020
Gravel Road Biking
Riding the back roads is the rage in cycling.
The 1.4 million miles of unpaved roads that tie rural America together are becoming the arena for the fastest growing segment of the biking industry. The popularity of gravel road biking—gravel grinding to those in the scene—has swelled in recent years as both competitive and recreational riders turn away from the cars and crowds that dominate paved roads.
"Riding on gravel offers great scenery, there's very little traffic and the biking industry has responded to its popularity with equipment that excels on variable road conditions," says Craig Cooper, owner of Bikes To You in Grinnell, Iowa (www.bikestoyou.com).
While competitive road racers and mountain bikers have long trained on gravel, the broader gravel riding movement sprang from the Trans Iowa gravel race—a 320-mile trek on Iowa's rural roads. The event, held from 2005 until 2018, was a self supported endurance event that appealed to riders happy to be free from the autocratic structure of other biking disciplines.
"In its infancy a decade or more ago, epic events like Trans Iowa were the norm and many still exist," says Cooper. "However, as participants in those events discovered the joys of riding on gravel, the focus has shifted to more community organized events that are more recreational in nature. For example, we offer weekly group rides and Grinnell's Prairie Burn 100 ride features 25, 50 and 100-mile routes suited to everybody from new riders to accomplished cyclists."
While the 70,000 miles of rural roads in Iowa may have spawned gravel road biking, the enthusiasm for it has spread worldwide. A list and description of hundreds of events is found online at www.ridinggravel.com.
A perfect setting. After 30 years competing in motocross and mountain biking, Jim Cummins was looking for something different when he and a friend who rode in the inaugural Trans Iowa gravel event got excited about the opportunity for a similar event in the scenic Flint Hills region around Emporia, Kansas.
"The Flint Hills are beautiful and there's very little traffic on hundreds of miles of rural roads. In 2006 our first Dirty Kanza event featured 34 riders on a 200-mile course. By 2017 we had to use a lottery to select 2,500 riders from 4,000 applicants," says Cummins, the event's "chief gravel officer."
While becoming a gravel grinding event of international fame, Dirty Kanza has diversified as well. It now offers 25, 50, 100 and 200-mile rides as options as well as a challenging 350-mile Dirty Kanza Extra Large race.
"Some people say this is flyover country, but that's not true for bicycle enthusiasts," says Cummins. "In 2015 we received the governor's tourism award and economic surveys show our gravel riding events bring five million dollars to the local economy."
Other events offered by Dirty Kanza include Lunar Kanza—a leisurely 50-mile ride on Flint Hills gravel under a full moon—and Klean Kanza that has volunteers cleaning the ditches on area roads.
"Last year we collected 2,000 pounds of trash—almost none of it left by our riders," says Cummins. "We may be riding on public roads, but we realize we're playing in someone's backyard and we want to keep it beautiful."
Tom Ritchie regularly rides the Flint Hills' gravel around his Olpe, Kansas, ranch and also serves as a liaison between the Dirty Kanza organization and local ranchers. "I ride 30 or 40 miles two to three days a week and even wear earbuds to conduct ranch business while 'cranking'," he says.
"It's amazing how much more you see from the seat of a bicycle, and when riding gravel you can relax and enjoy it," adds Ritchie. "I've done plenty of road racing on pavement and when cars are zipping within a few feet going 60 miles per hour, with a driver possibly on his cell phone, it's scary."
Bikes for gravel. The gravel riding community is more accepting of equipment than other biking genre, but manufacturers haven't missed the opportunity to market specialized models. Gravel bikes typically feature a frame that accepts larger, wider tires to shed mud. This also allows lower tire pressures than road bikes (50 psi versus 90 psi), which cushions the ride. Disc brakes provide better stopping power in wet and muddy conditions.
Handling mud was a factor at the recent Mid South gravel race (www.midsouthgravel.com) in Stillwater, Oklahoma. Heavy rain turned hard-packed roads into gnarly red mud, leaving riders to employ provided paint sticks as mud scrapers.
Cooper says his most popular gravel bike sells for $1,250. "It also features storage for extra water bottles, tire tubes and tools because on gravel you're on your own— there's not a town every eight to ten miles."
Gravel bikes are sometimes referred to as adventure bikes, which also hints at the attraction. In his blog linked on the riding gravel website, Mark Stevenson (Guitar Ted) shares how he enjoys seeing the fields and farmsteads; livestock and wildlife; and sunrises and sunsets while riding rural roads.
"I ride gravel roads because I want to see more of the area where I live. You see some cool things that you would otherwise miss," writes the cofounder of the iconic Trans Iowa race.
Read More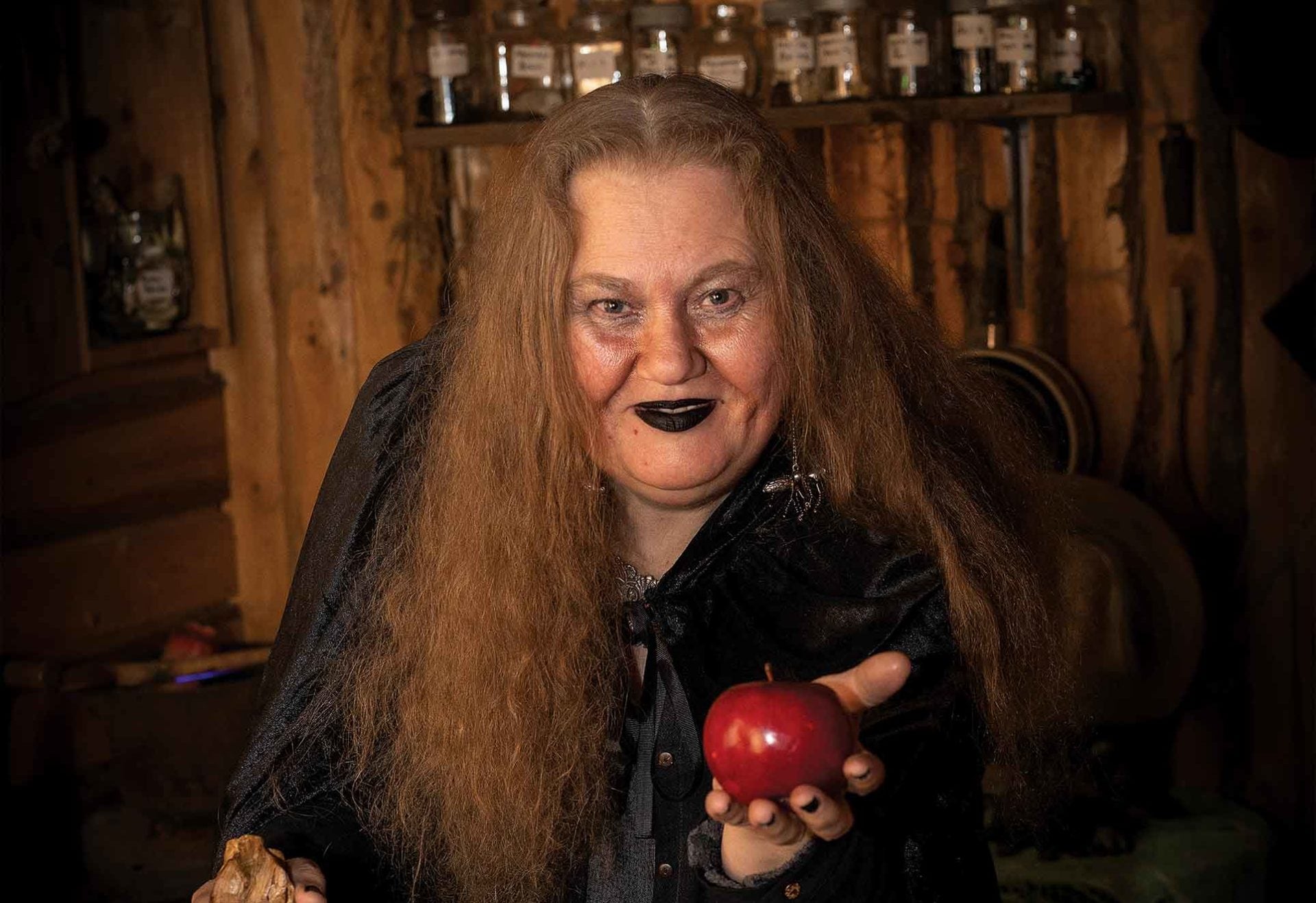 Rural Living
Acres of Terror
Halloween provides haunting finale to orchard's season.