Rural Living
September 01, 2022
Pedal Power
When it comes to vintage bicycles, nothing rides like a Deere.
The High Trestle Trail is a shining star in Iowa's trail system, and on any given Sunday, you may find Erich Kretzinger and his wife, Kari, enjoying a short jaunt between the towns of Woodward and Madrid. Like dozens of other cyclists, they will cross the iconic 13-story High Trestle Trail Bridge that crosses the Des Moines River valley—one of the largest trail bridges in the world. But the Kretzingers have one distinction that sets them apart from their fellow two-wheeled travelers. They are each riding a John Deere.
Going green. A John Deere bicycle? Yes, there was a brief time that the company known for its two-cylinder Johnny Poppers offered machines that were powered by pedals. From 1973 to 1975, bicycles shared the showroom with ag equipment as the company expanded its recreational product line, which included products such as snowmobiles.
There were 20-inch bikes in boy's and girl's models, 26-inch three-speed cruisers, and 27-inch ten-speed racers. They came in green (of course!) but also in a rainbow of other colors: yellow, black, blue, or white. There were models for men and ladies, and even a unisex model, with a lowered—but, apparently, still manly enough—center bar.
Cycling and John Deere have provided a common path running through Erich Kretzinger's life in central Iowa. He's an avid cyclist, piling up more than 2,000 miles a year—though most of those miles are covered on equipment that is much more modern and lightweight than the vintage Deere machines. And he bleeds John Deere green. His grandfather, Orton Kretzinger, started a John Deere dealership in Coon Rapids during the 1930s that quickly established a reputation for taking teams of horses in trade for the mechanical counterparts that replaced them.
It was Grandpa Orton who started young Erich on this path. Erich spent the summer of 1974 helping out on his grandfather's farm, and as the summer came to an end, Grandpa Orton took the youngster to the local John Deere dealership and bought him a bicycle as compensation for his season of farm labor.
"It was a three-speed cruiser with upright handlebars and a wide seat," Erich says. "It was not cool. At age 13, I was in danger of being labeled an old man."
So Erich did some horse trading of his own, convincing his father to take the green cruiser while Erich went back and nabbed a black 10-speed with drop handlebars and gum-walled tires.
Fast-forward to today, and he still calls a black John Deere 10-speed racer his favorite bike. Not the same one he had as a kid, but a bicycle he purchased in 2016 from a thrift shop for $18, then dismantled and painstakingly restored to its former glory.
Rolling art. Repairing and restoring John Deere bicycles is Erich's retirement hobby. "Kari suggested that I needed something to do in retirement," he says. The hobby soon became an infatuation with these vintage machines. "They really touched a part of me and my personal history," he says. "Pretty soon it consumed me. If I came across a John Deere bike, I wanted to buy it and work on it."
At one point, he did restore a few bicycles for their owners, but now he concentrates on working on bikes for his own collection. He has a white 10-speed in the shop now—considered a rare John Deere model—and in coming months, it will join his stable that includes men's and women's green three-speed models, men's and women's blue three-speeds, his beloved black 10-speed, and a white five-speed.
He also has established a public Facebook page called John Deere Bicycle Fans, and it has triggered responses from far and wide. People want to know if their bike can be restored, or what a bike might be worth if it was sold. But mostly they want to tell the story behind the bike—which, in many cases, has been stored away in a hay loft for decades.
John Deere bikes are an enigma; they are not particularly great pieces of technology, as bicycles go. They were not manufactured by John Deere, only marketed by the company. The boy's and girl's bikes were produced by Terra-Products in its Taiwan factory; the other models were manufactured in Taiwan by Steel Master Enterprises.
Likewise, they are not a red-hot collectors' item, although bikes in good shape can sell for hundreds of dollars.
Erich likes to think of these bikes as "rolling art," and thinks that, if possible, they should be restored to a safe condition and enjoyed on the trail.
And the bikes are a conversation starter. At the end of the trail, while the Kretzingers are rehydrating at the Whistlin' Donkey waterhole in Woodward, people ask if these really are John Deere bikes parked on the lawn. "Yes, they are," Erich replies. "Nothing rides like a Deere." ‡
Read More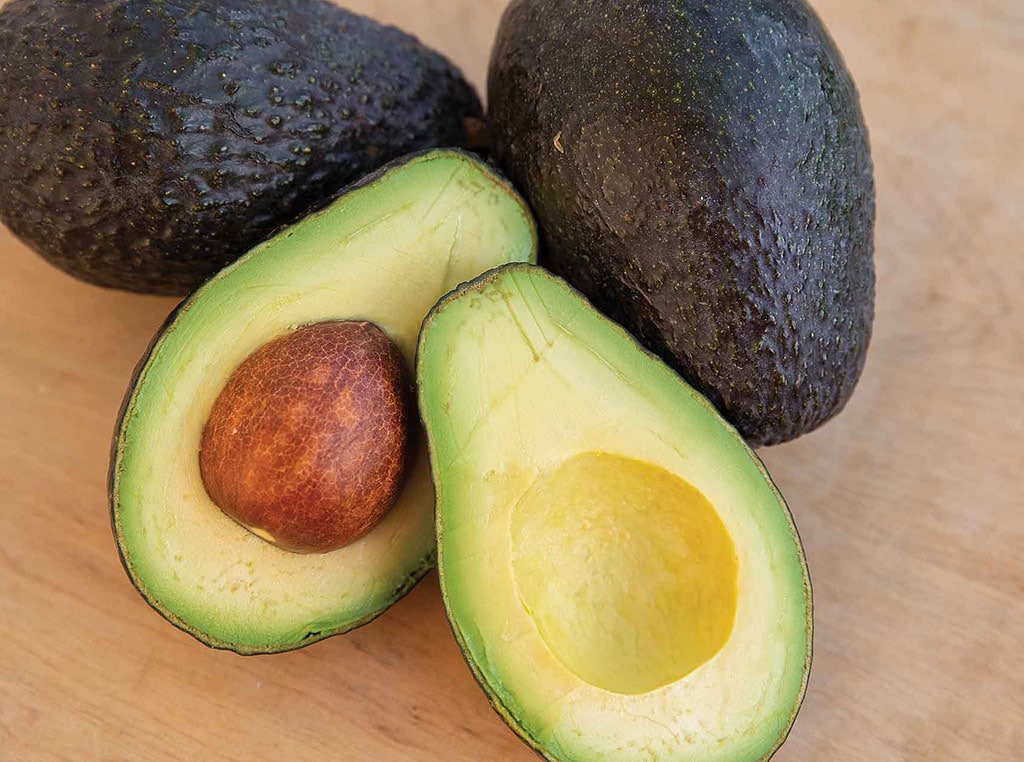 AGRICULTURE, FARM OPERATION
Using All the Avocados
Father and daughter make most of the growing avocado market.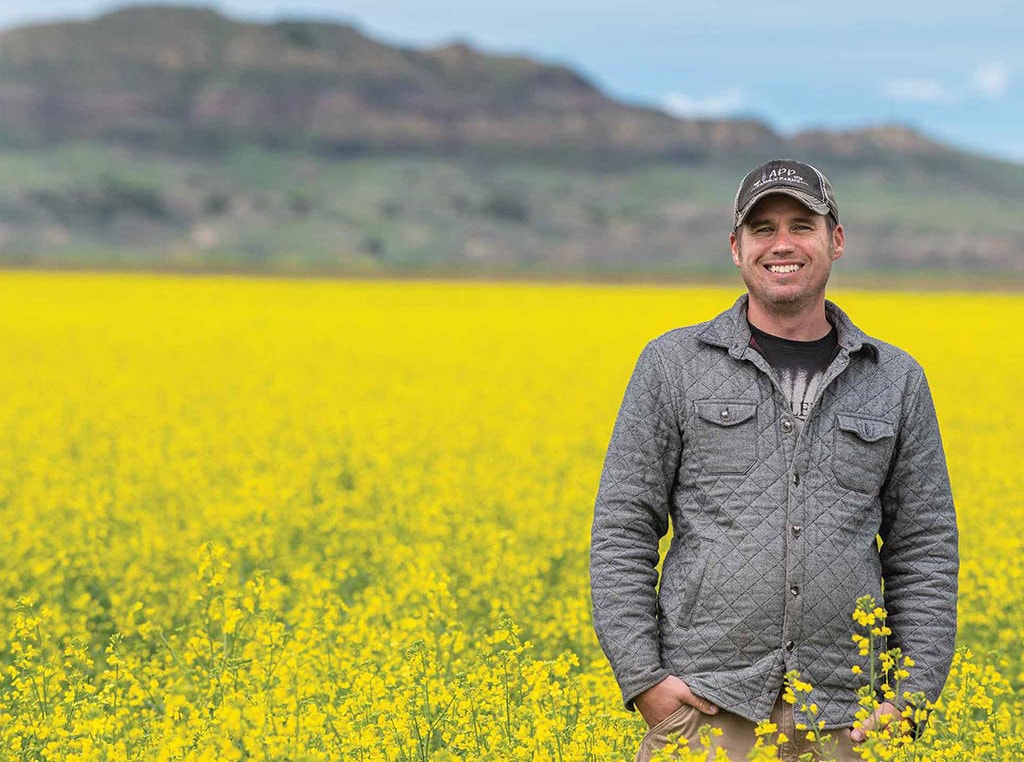 AGRICULTURE, EDUCATION
Seeking Golden Opportunities
Winter canola gives transitioning family farm a boost.