Agriculture, Livestock/Poultry
September 01, 2022
Room to Roam
Trees, livestock, and more make rural life fun for this Maine crew.
Elbow room was plentiful when Max and Jessie Couture bought a 42-acre Canton, Maine, farm in 2016. Since then they've managed to tame the once rough acres, filling them to capacity and beyond with kids, dogs, and livestock. "The place looked pretty rough," Max says, noting the previous owners only used the place as a vacation home. "I spent a lot of time clearing little pine trees from the pastures," says Max, a fireman who works 24-hours on and 48-hours off.
Max has a very do-it-yourself attitude that has served him well in their sustainable farm venture. One of the family's two hoop houses has a wooden wall supporting one end and adding shelter. Max harvested the hemlock trees himself, hiring a mobile sawmill to mill boards.
"We had our wedding reception in this building if you can believe it," Jessie says, gesturing to a maze of pens filled with weanling pigs, heavily pregnant sows, lambing ewes, a couple browsing steers and the occasional chicken. The space was extra crowded that day as their other hoop house had just collapsed due to heavy snow and ice. "We finished it just a week before the wedding!"
Just 10 minutes from town, the property still feels very secluded. It sits at the road's end nestled against tree-covered mountains.
The pair agree it's the perfect place to raise their girls Elleigh (1) and Leslie (4). As they grow, they'll have room to roam and explore while still being minutes from school and even a ski hill—though the sledding is pretty good right out their front door.
Resource rich. The acres were rough, but potential abounded. There were 15 pasture acres and forested land with pine, hemlock, maple and birch trees.
The Coutures were agricultural novices, but Max knew exactly what to do with the trees. Tap them. His childhood was spent adventuring in a small wood lot behind his in-town family home. When not gallivanting he was helping his pépère (grandfather), dad and uncles tap maple trees.
"Dad's family has always made syrup," he says. "He had trees tapped on family land around town. He cut a hole in his garage roof to vent steam from his evaporator."
Max's garage roof is safe. He has his own sugar shack where he boils down the sap from the 400 maple and 200 birch taps dotting the hill overlooking the homestead. Gravity flow brings sap flowing through a web of tubing to the shack where it's reduced to delicious syrup.
Birch syrup is an up and coming syrup in the region. With a more savory and bold flavor, birch syrup is suited better to meat glazes than waffles. It's a polarizing taste. "Some people love it, some people hate it," Max says. But he has the birch trees and is always up for a challenge.
Learning livestock. A handful of chickens made the move to the acreage with the Coutures, but more livestock soon joined.
They started with pigs—a good fit for the then rough ground. Most of the grass fields had been cut infrequently if at all. There was dense old growth dotted with trees and shrubs. Pigs did well, and the Coutures' fencing skills improved.
"The first year we had three pigs we corralled with an electric fence. The energizer we used turned out to be too small. We were in drought, so by the end of the summer the pigs were ignoring the small zap and going wherever they pleased," Max says.
Sheep were next. As was another fencing upgrade. "We now use a lot of polywire and polynet fence with a more powerful energizer," Jessie says.
As they gained confidence raising sheep and pigs, the next step was cattle. They now market grass-fed beef and lamb and pastured pork and poultry online and through word of mouth. They also host Maine Maple Sunday the fourth Sunday of March.
"Grass-fed and pasture meat made a lot of sense for us. As a small farm it was important we be sustainable financially which means using the resources we have available—pasture, trees, labor and the internet," Max says.
The number of fellow farmers sharing their experiences and knowledge online is remarkable and very helpful, Jessie says.
Many hours of reading, video watching and phone calling helped them develop a regenerative system based on rotational grazing. Mature hogs run in the forest while cattle, sheep, pigs and sometimes poultry rotate through the fields in that order.
"The longest we graze a paddock is three days because that's when grass starts growing back," Max says. Each species grazes different plants, further reducing stress on any one plant type.
After feeder pigs rough up an area, Couture seeds a cover of turnips, clover, and rapeseed into pasture fields for fall grazing.
"The best part is everything we do we can involve the kids. They can collect eggs or pick wildflowers while we fence. They're learning the value of hard work, how to raise food and what goes into their food," Jessie says. ‡
Read More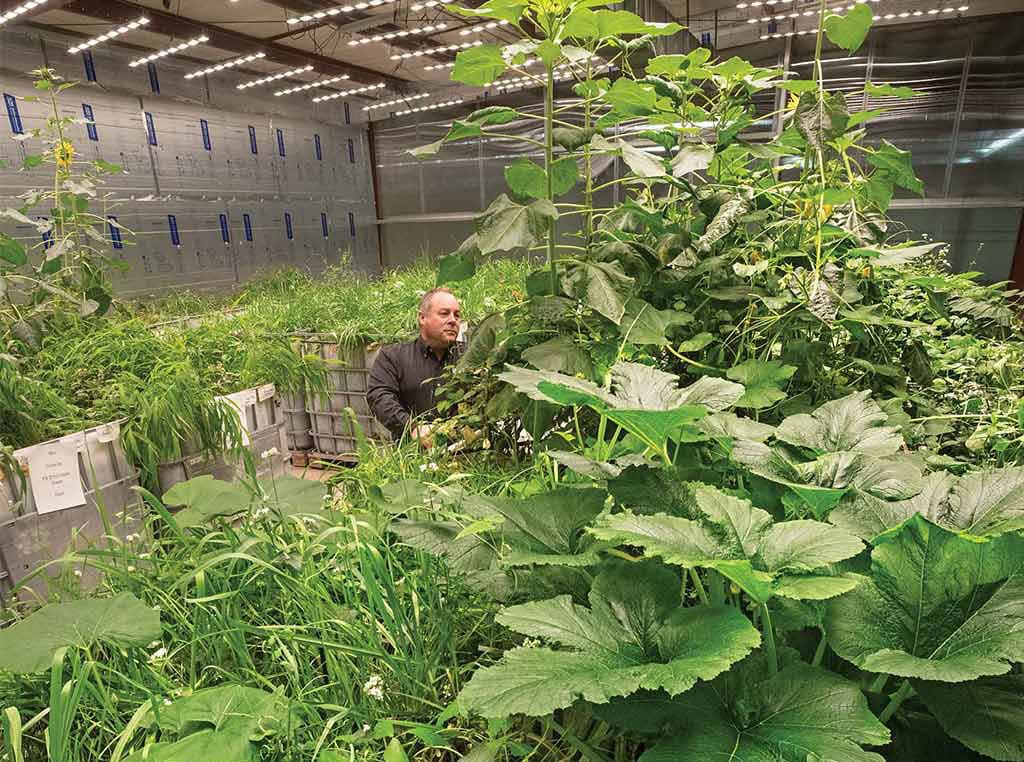 AGRICULTURE, SUSTAINABILITY
Customized Covers
Cover crops are being fine-tuned to meet specific goals.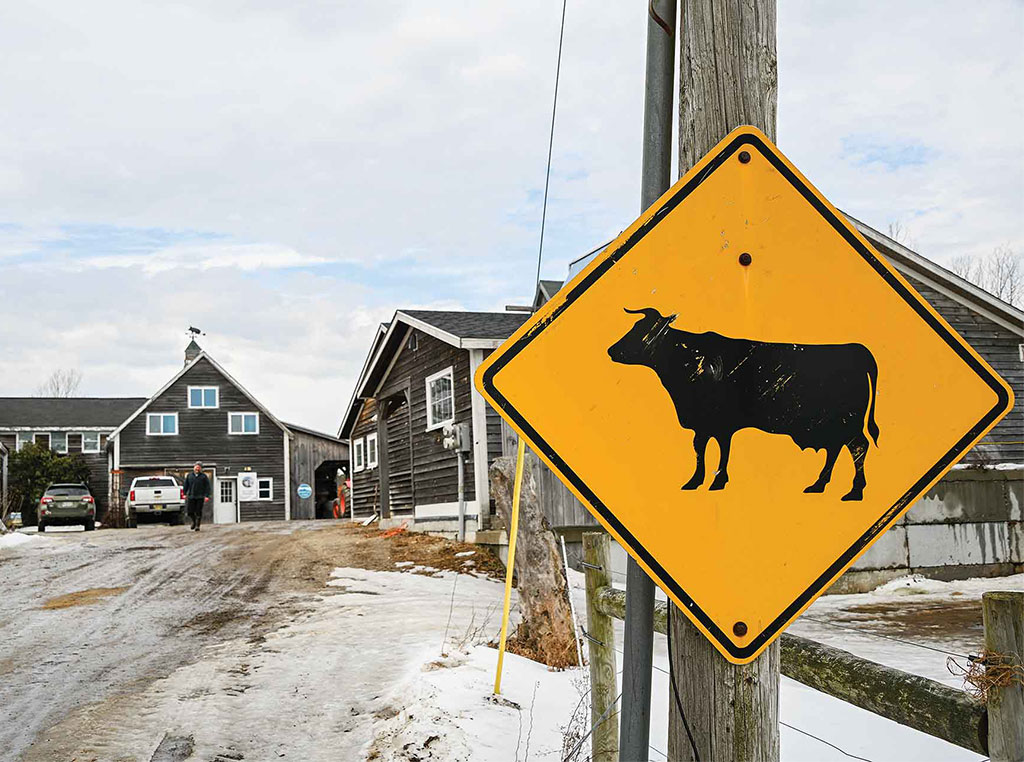 AGRICULTURE, FARM OPERATION
Year-Round Farming Near the 45th
Diversity helps bridge seasonal market gaps.