Agriculture, Rural Living
February 01, 2022
Berry Happily Ever After
A strawberry farming dream come true.
After a long day tending their Hamilton, Virginia, strawberry farm, the Wegmeyer family sits down to customary strawberry season dinner — a massive helping of shortcake and ice cream topped with fresh strawberries. "It's tradition," Tyler states emphatically.
Though raised on a Michigan dairy, cattle didn't earn Tyler's passionate youthful dedication. It was the local you-pick strawberry farms.
"Strawberry season was magical," he grins between bites. "Mom would get us up really early to pick, then we'd have strawberry shortcake for breakfast, lunch and dinner for weeks straight. I told everyone I wanted to be a strawberry farmer when I grew up."
He didn't achieve his dream immediately, but he's living it now—and living on strawberry shortcake 10 weeks per year—with his New York dairy-raised wife, Harriet, and their boys, Torsten (15), Tucker (13) and Colden (11).
Jobs in corporate and political agriculture found Harriet and Tyler in Washington D.C. Though still in ag, they were far from the farm life of their childhoods. The hunt was always on for land, especially as their family grew.
"We didn't like every responsibility we had growing up on dairy farms, but we were part of a team and thankful for those experiences now," Harriet says. "We wanted our children to have that life, too."
Befriending a cantankerous farmer with a dilapidated property earned them the option to purchase his acreage in 2002. It was 45 minutes from D.C., but a wreck.
The diamond has been rescued from the rough. A narrow road built for horse and buggies winds over hills and through trees before revealing the Wegmeyers' gleaming Quaker ceramic tile silo.
You-pick customers round the towering beauty and its rock-based barn en route to hillsides lined with strawberry beds. Luscious red fruit tantalizes from row edges, ready to be plucked and popped straight into the mouth—a childhood vision realized.
Today, Harriet works full-time remotely and manages retail sales. Tyler farms and manages wholesale business. And the kids are thriving as they tackle diverse roles.
"Tucker loves the machinery, Torsten is an amazing donut baker and Colden can list every pumpkin variety we grow. He helps order seeds. They love the farm—mostly—but there will be no pressure for them to take over. We want them to do what they love, too," Harriet says.
Get growing. The young family started their ag venture selling pumpkins at farmers' markets.
"As kids, we grew pumpkins and sold them to hunters for $20 per pickup load," Tyler says. A pre-kids pumpkin patch date cost Harriet and Tyler $40 for just two pumpkins. "I was blown away."
The idea occurred, "Hey, I can do that! I know how to grow pumpkins!"
The idea stuck, so pumpkins were planted the first week on the farm. It was a tidy side income.
"We got asked so often if people could come pick at the farm we finally decided to open to you-pick fall 2008," Harriet says.
A random call from chef Emeril Lagasse's show the same fall, and, 'BAM!,' as Emeril would say, things got kicked up a notch. They were the featured pumpkin farmers for a Thanksgiving special filmed at the Fairfax Whole Foods. After, the produce manager said she'd, 'Buy everything you can grow.'
With a wholesale market dropped in their lap and the you-pick an immediate success, they were suddenly deep in the farm game. And Tyler had ideas. Big, juicy, red ideas.
They added you-pick strawberries the very next spring. Finally!
Fresh views. "I always thought I needed a lot of acres to farm full time," Tyler says. As they grew their business, that thought proved wrong. "We realized we could use our 250 acres to grow high-end produce and give the urban population surrounding us an authentic farm experience."
The business has since thrived and evolved. Land owners noting their success approached them with leases, allowing them to expand wholesale acres.
Nearly their entire strawberry crop is sold retail through you-pick, CSAs and roadside stands. The pumpkin crop is split evenly between retail and wholesale. Tyler is now a full-time farmer... and donut maker and hayride giver and farm educator.
Profits continue to rise, and not just by attracting more people or adding acres. The family bought a food truck and added donuts to their you-pick concession stand.
It's hard to decide what's more tantalizing, the smell of fresh donuts permeating crisp morning farm air, or the strawberry-flecked glaze drizzled over each bite. The donuts have been a huge hit and a financial boon.
Creative thinking helped in the pandemic scramble. They offered drive-through service for pick up orders and launched an online reservation system for you-pick. Reservations are now the norm.
"It's so much less stressful to have reservations," Tyler says. People are used to making reservations and happy to know they won't have to fight a crowd in the field or for parking. "I'm able to walk fields daily, determine supply, set reservations accordingly and plan for staffing. Our numbers are up and chaos is down."
As fall you-pick winds down, Harriet reflects there's still plenty of chaos, but it's worth it. "We love the people and the hope. Each new year is full of possibility and we share the ups and downs with our kids and our community." ‡
Read More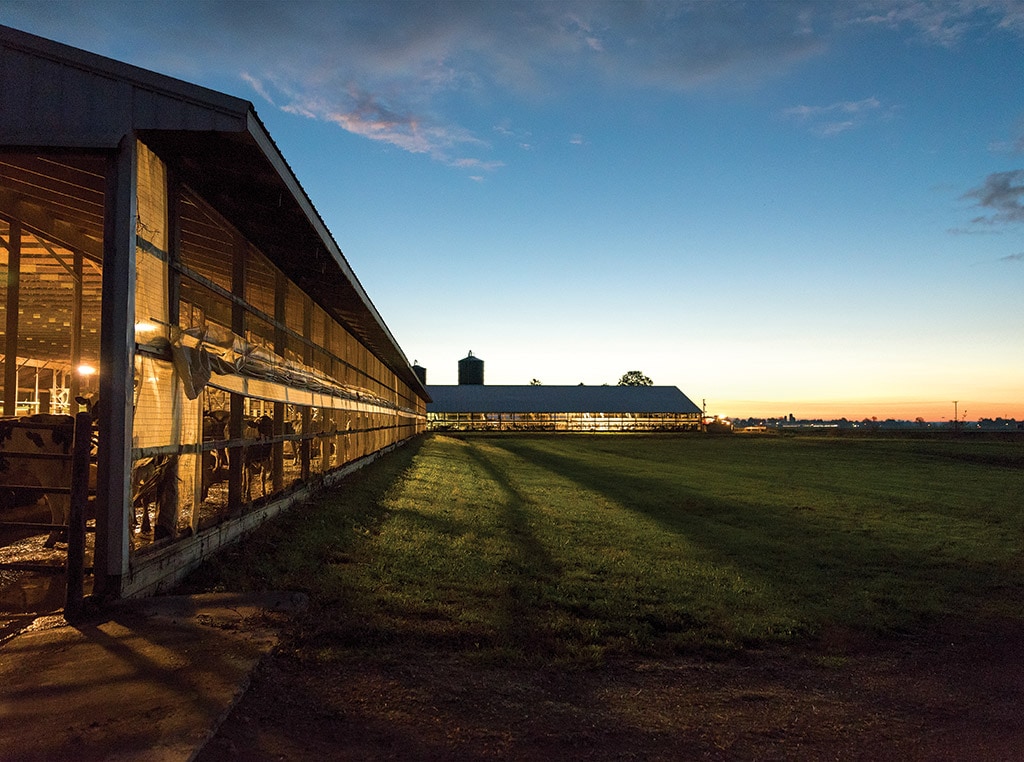 AGRICULTURE, RURAL LIVING
For the Love of Farming
Young widow follows a journey of the heart.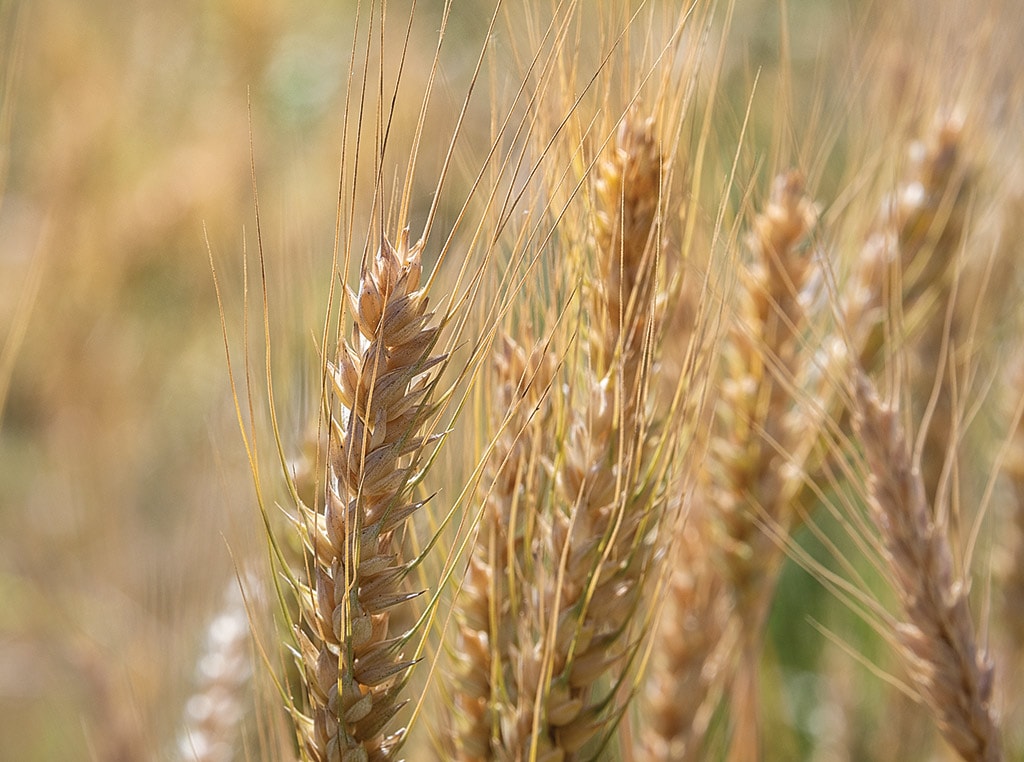 AGRICULTURE, SPECIALTY/NICHE
The Soil and the Soul
Elizabeth DeRuff's ministry is rooted in farming.