Agriculture, Farm Operation
January 01, 2022
Flipping Fields
Trading high-value farmland for acres ripe for an expert upgrade.
Opportunity and challenge called to Anthony Beery as he considered his farming future. Instead of sticking with the familiar, Beery and his father, Danny, sold their generational family farm. Profits from the high-value Shenandoah Valley, Virginia, spread were used to purchase fixer-upper farmland 120 miles away.
It was an invigorating fresh start for Beery.
Whereas the valley is a dense, intensely managed farming community, the new place in Cumberland County is more pasture and woodland .
"There are low expectations for this land, but it has potential. I feel I have the financial flexibility here to try new things and improve the situation," Beery says. After four years of production, his farmland flip is proving far from a flop.
Bold move. Until 2018, Beery and his wife, Rachel, raised their five children on the original Mount Crawford farm. It had a dairy, poultry houses and fertile crop acres.
In the late 1990s, Beery and his father tackled reducing and remediating compaction in their fields. This led to no-till, cover crops and a deeper understanding of soil health building.
The challenge of shaking up how they farmed sparked a fascination.
Beery realized crop production was his true passion. But land availability limited options.
"It made more sense to sell the farm with all the dairy and poultry infrastructure and pursue acres elsewhere," he says.
He found those acres, 720 of them, in Cumberland County in 2018.
The challenge. The new farm didn't possess the comparably manicured fields he cut his farming teeth on. They were worn down rented fields, pasture and acres overgrown with trees.
Teasing out their potential would take hard work and farming finesse.
Good thing Beery loves a good challenge. He cleared and leveled select forested acres, applying lime and fertilizer to renovate the acidic, low-fertility soils.
The former poultry producer knows the value of litter. It's a critical component in his soil-renovating, yield-maximizing plans.
"Manure's not as readily available here. It's a lot of work to locate, haul and apply it," he says.
But it provides a blend of nutrients ideal for crop uptake and difficult to reproduce commercially. Plus the extra carbon helps improve soil health, he says.
"It'd be way easier to just call the co-op, but I own this land. I care about improving the soil so it can produce in ways it historically hasn't."
Soil building is also the reason for his extended no-till rotation of corn-soybeans-wheat-soybeans and five years of orchard grass. Cover crop mixes are slotted in on every possible acre.
Perennials and cover residue help deter the resistant Palmer amaranth found on the new farm.
"We've already reduced Palmer pressure. Using a rotation of herbicide tolerant soybeans has helped, too," he says. Seeding corn early so pollination occurs before the area's severe heat wave hits is another trick he's deployed. It's all adding up to a farm flip success in his eyes.
"Yields here are less than in the valley, but they're very respectable. I'm well over the county average," Beery says. "I'm happy with how far we've come and I think we can do even better." ‡
Read More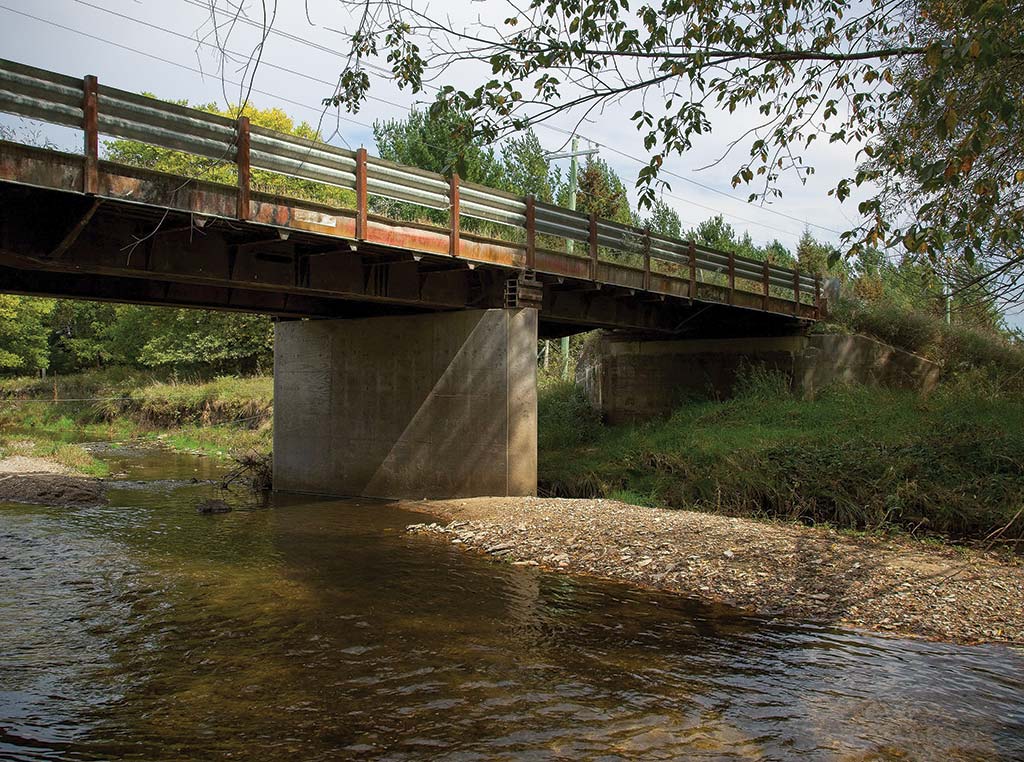 AGRICULTURE/EDUCATION
The Flat Car Fix
Retired railcars replace rural bridges for a fraction of the cost of a new structure.