Agriculture/Education
January 01, 2022
Rye Not
Tackling wheat's most troublesome weeds
Higher wheat prices have the crop competing for more acreage and that's likely to cause growers to shorten the crop rotations many have relied upon to manage troublesome winter annual grass weeds. And, in areas where growers have few rotation options, there's now added incentive to seek more consistent control of those grassy weeds.
"It takes three to four years to get feral rye seed out of the soil and even longer to clean up a field overtaken by Marshall (Italian) ryegrass," says Garber, Oklahoma, farmer Travis Schnaithman. "We don't have that many rotational options, and many wheat growers in the southern plains also rely heavily on wheat pasture, so there's little flexibility for crop rotation in their operations."
Schnaithman, who farms with his brother Tyler, is turning to some innovative herbicide technology to aid weed control efforts in wheat. "Limagrain's CoAXium wheat production system has been a game changer for our operation. It's allowing us to grow wheat on fields where we wouldn't have dared plant it otherwise because of past weed problems," he says.
The CoAXium™ system features a patented herbicide-tolerant AXigen® trait whose development was inspired by Colorado wheat farmers, developed at Colorado State University and launched in 2017 by the Colorado Wheat Research Foundation (CWRF), Albaugh LLC and Limagrain Cereal Seeds. The trait imparts resistance to Aggressor—an ACCase inhibitor herbicide with broad-spectrum control of grassy weeds—into elite wheat varieties.
"The resistance trait was the result of chemical mutagenesis—a breeding technique that enhances mutations in a plant's genetic code. This is a non-GMO process because it uses only wheat genes," explains Marla Barnett, central plains wheat breeder with Limagrain.
From the initial 2017 offering of two varieties with the AXigen trait (one from CWRF and one from Limagrain) the number of varieties has rapidly grown to 11 industry wide and is poised to skyrocket. Though Limagrain has lead the way with the technology, the trait has been shared with a host of public and private breeding programs.
"Growers can expect to see a rush of wheat varieties with the resistance trait in the near future and within five years the AXigen trait will be in every wheat breeding program in the country," says Tyler Benninghoven, seed and trait specialist with CWRF.
A second weapon. The CoAXium program is not the only option for herbicide resistant wheat production. BASF also used the non-GMO chemical mutagenesis technique to develop their Clearfield Wheat Production System, first released in 2002.
The Clearfield system provides varieties with resistance to Beyond—an ALS inhibitor herbicide. Performance of the system was enhanced with the release of 'two gene' varieties in 2013.
Many public and private wheat breeders are working to offer both herbicide resistance options in their lineup of varieties. "The two complement each other because they utilize herbicides with different modes of action and that's critical in preventing weeds from developing resistance," says Oklahoma State University wheat breeder Brett Carver.
In fact, the stewardship agreement that growers are required to sign for both CoAXium and Clearfield programs limits their use on the same land to no more than two consecutive years or two years out of four. "Developing herbicide resistance is the greatest threat there is to the long-term sustainability of these programs," says Nathan Miller, central plains commercial manager with Limagrain.
Those stewardship agreements also require growers to buy certified CoAXium or Clearfield seed every year. Other best management practices to ensure sustainability are also required.
Schnaithman, who is also a seed dealer, says that the CoAXium varieties sell for around $15 per bushel. "That's about $1 more than the Clearfield varieties and $2-$3 per bushel more than the conventional wheat varieties," he explains. ‡
Read More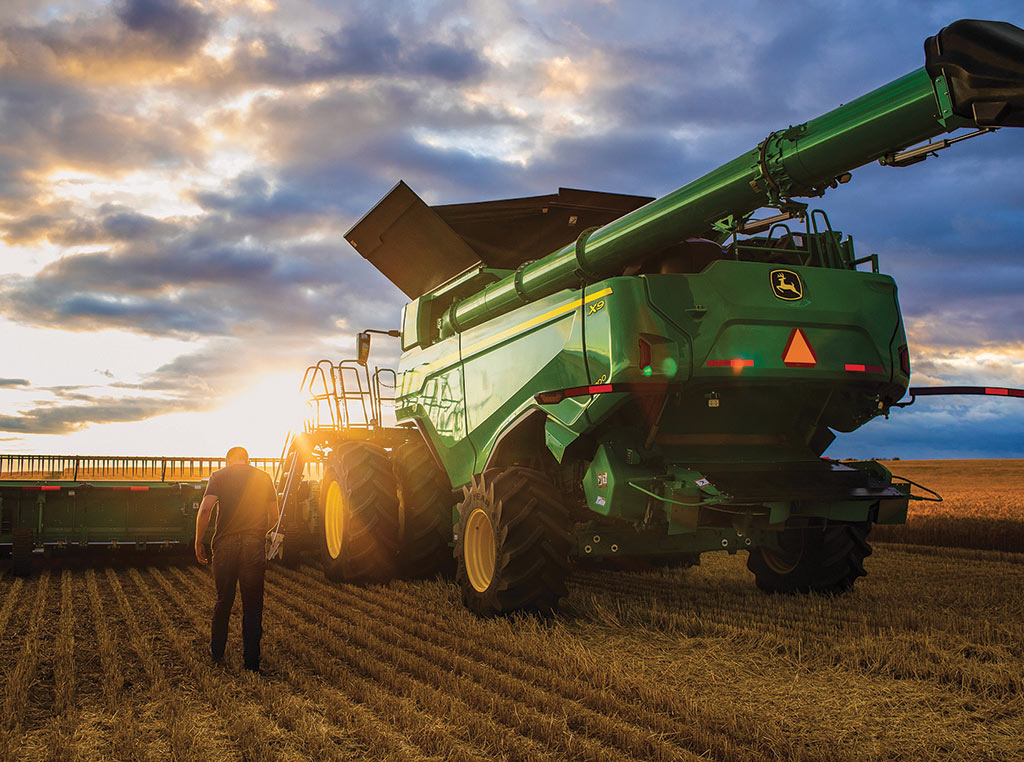 AGRICULTURE
Flagship Combine Honored with Prestigious Design Awards
The 2021 lineup added two new models of X Series Combines.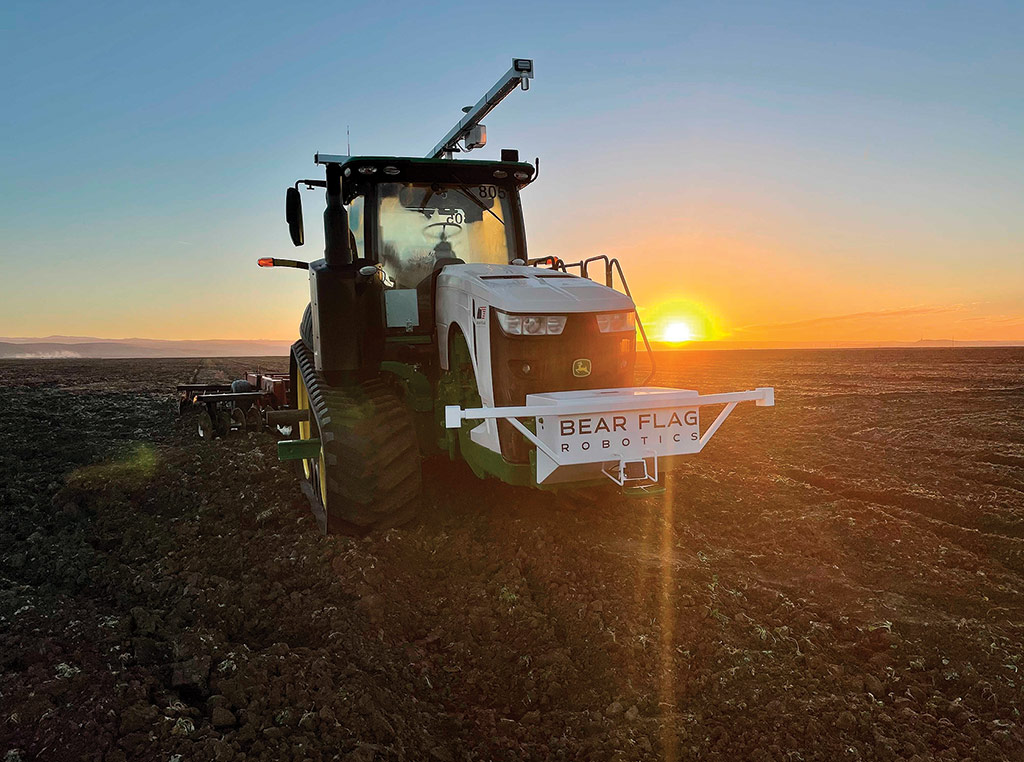 TECHNOLOGY
Tech@Work
John Deere and Bear Flag Robotics - creating technology with purpose.