Agriculture, Specialty/Niche
March 01, 2022
Crickets...no, really
Iowa farmer finds niche with edible insects
Has the next generation in a farm family ever come home and said they want to farm just like their parents?
Shelby Smith didn't either when she came home to central Iowa in October 2017 after playing out her basketball dreams overseas. And luckily, her father also didn't want her to follow exactly in his farm business footsteps. When harvest was over that year, he told her if corn and beans weren't for her she should find a market that was.
She did some research and decided to build her own market.
Smith—a high-level athlete—was already accustomed to eating a protein-rich diet supplemented with powders and bars, so the nutrition profile of crickets got her attention. They offer more protein than beef as well as fiber and many other vitamins and minerals.
And the neutral or slightly nutty flavor makes the ground powder very versatile for cooking.
"It wasn't something I thought too much about at first," Smith remembers about the early days. "I just thought: let's see what happens. If things didn't work, I wouldn't be out much. But how often do you get the chance to build a market from the ground up?"
Smith ordered 10,000 two-week old crickets online, bought a few 18-gallon plastic totes, and cleared out an area in the farm shop in February of 2018. Once her first orchestra was ready for harvest 45 days later, she experimented with seasoning flavors and protein bar recipes to sell at summer farmers' markets.
Four years later, Gym-N-Eat Crickets are in almost 100 stores across more than 20 states, and Smith has contracted four additional Iowa farmers to help her meet demand. They can now raise 3 - 5 million crickets every 45 days.
Why crickets? "I'm in the second wave of growers since the 2013 FAO report came out about insects' role in food security," explains Smith, who has become one of the niche industry's experts. "Nothing existed then so I went through all kinds of trainings and am helping with research trials to build it long-term."
In 2013, the Food and Agricultural Organization of the United Nations released studies citing edible insects—and crickets in particular—could address the increasing global demand for protein with a much smaller environmental footprint than other livestock species with literally bigger feet. This research gained a lot of attention, and independent cricket farms sprung up across the world without much best-practice guidance from researchers or governments. Noting this, the FAO published an 84-page guide in 2020 providing new and established growers practical how-tos and a basis for agencies developing new regulations.
For Smith, figuring out how to successfully grow crickets has been challenging but not as challenging as creating a customer base from nothing.
"Raising crickets is a science but also an art, much like any other farming. However, getting people in the West to eat bugs is a slow grind," Smith says. "But I am not out here thinking eating crickets is going to save the world; problems are not ever that black and white. My goal has always been to make the tastiest cricket. You're only going to get one shot to feed most Americans bugs, so they need to taste good."
Her hard work and persistence is paying off because she reached a big milestone in 2021.
"I was starting from square one at farmers' markets in 2018. Most people had no concept of why in the world you'd eat crickets. But at the State Fair last summer, people said 'I've heard all about you; do you have any cricket powder?'"
While this may not be the type of farming she does for the next 40 seasons, it is fair to say if she can get Midwesterners to eat 'prairie lobsters' she'll succeed at whatever she does. ‡
Read More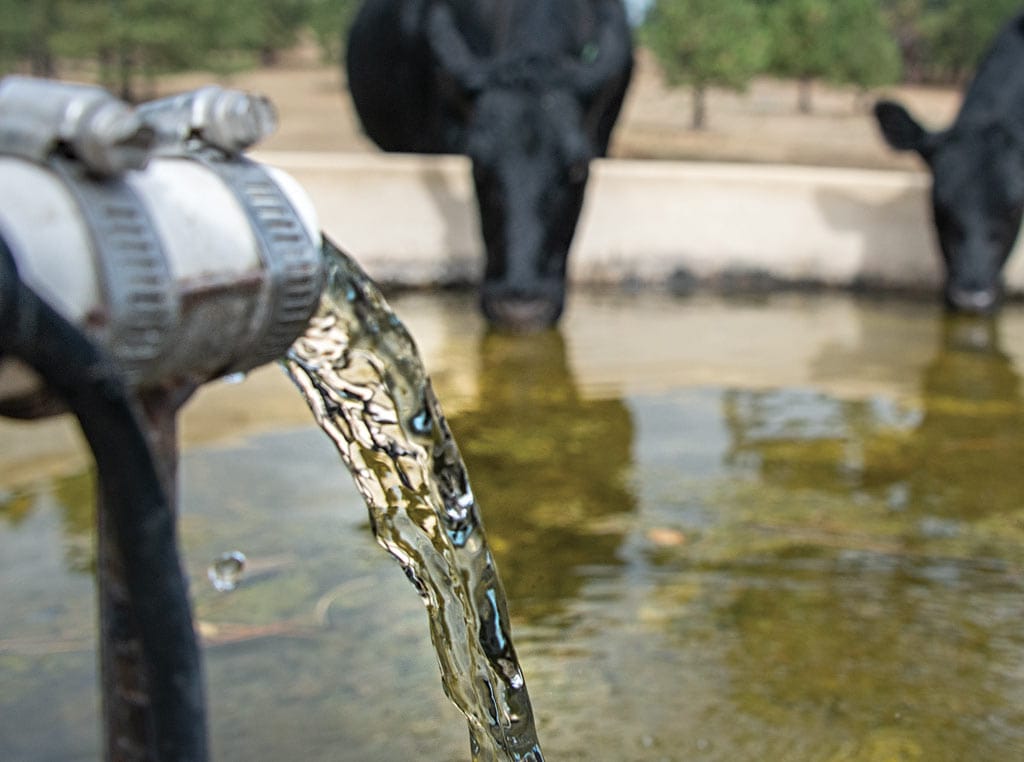 AGRICULTURE, FARM OPERATION
Dropping the Water Anchor
Solar pumps and poly piping move prime water – and the herd – to prime grazing.
AGRICULTURE, SPECIALTY/NICHE
Some Like it Hot
After planting a little bit of everything, hot peppers turned out to be the ticket.