Specialty/Niche
March 01, 2022
East & West
Native plants join Asian collection.
Tucked away on a hillside among the rolling vineyards of California's famous Sonoma County wine country, a unique collection of Asian plants and native local vegetation welcomes visitors to drink in a different kind of connection to the land.
It's easy to lose yourself in the 25-acre Asian collection of the Sonoma Botanical Garden outside of Glen Ellen, California. Meandering along the curved paths, looking out at the Mayacamas mountains, the soundtrack is the twee of birds and the hum of dragonflies. There's the smell of roses and water and, strangely, for a moment, a whiff of burnt sugar—the surprising sweet aroma of the leaves of the katsura tree (Cercidipyllum japonicum).
That unusual tree draped over a shady path started as all the plants in the garden's Asian collection did, in a 4-inch pot from seeds collected on a series of botanical expeditions to Asia. The forays started when China opened its borders to Western botanists in the late 1980s. They were funded by the owner of the 40-acre farm and hill property, Joan Davenport Jansen. With the seeds from the expeditions, she and horticulturist Bill McNamara developed Quarryhill, named for the old sandstone quarries perched above her vineyard.
Over the past four decades, the garden has grown without extensive pruning and grooming, revealing natural growth habits and making a walk through the garden feel even more like a journey to Asia. With nearly 2,000 species, many very rare, it's also a rich resource for botanists. The garden is one of just three with a Magnolia grandis, and seed from two acres of A. pentaphyllum may help save the rare maple species.
New thinking. Jansen died in 2000, leaving behind a nonprofit to manage the collection and steward it into the future. McNamara—a veteran of the 1987 expedition and many others—carried on management of Quarryhill as executive director until 2020. Upon McNamara's retirement, the garden recruited Scot Medbury from his job at the helm of New York City's famous Brooklyn Botanic Garden.
Medbury says he has made a goal of lifting the garden from its long-time role of "best-kept secret" or "hidden gem."
The first step: a name change from Quarryhill to Sonoma Botanical Garden.
"For some reason, people always had trouble with the Quarryhill name," he explains. "We've undergone this name change to better communicate where we are and what we are. And what better brand is there in America than 'Sonoma'?"
Medbury's focus reflects new thinking about the roles of botanical gardens. For generations, gardens around the world were mainly about volume, exotic flair, and eye-catching "wow factor."
McNamara wove into Quarryhill's DNA his commitment to preserving endangered plants that weren't necessarily showy. Medbury is taking that to the next level, working to make the collection a haven for Asian species at the highest risk of loss.
"[Old-school garden managers] were a little more interested in getting their numbers up," Medbury says. "Those days have passed. It should be the most endangered Asian plants."
Close call. A pair of devastating fires drove home the risks the collection faces. The 2017 Nuns fire, which burned more than 56,000 acres and destroyed more than 1,300 structures, lapped the edge of the botanical garden's property. Medbury says the irrigation system—making it much lusher than the chaparral and oak around it—saved the garden. The 2020 Glass fire threatened the collection again, forcing Medbury to evacuate the property.
"Had it been consumed in the Nuns fire in 2017, we would have lost it all," Medbury says of the collection. "We didn't back it up anywhere else in North America, and we've been pretty insular."
Sonoma Botanical Garden is sharing plants to try to safeguard against such a disaster. The team is also in a master site planning effort to improve accessibility, transportation, and fire safety.
"We're doing a careful evaluation and heavy-handed cutting," Medbury explains. "We should remove anything that's at risk."
That also includes species with the potential to become invasive.
"We say to ourselves, 'you brought it here, but who's to say it's staying here?'" Medbury notes.
The garden staff has also been upgrading its irrigation system and practices to boost efficiency. Northern California summers are bone-dry, and most of the Asian plants must be watered year-round.
"The sustainability question is a really big one," Medbury acknowledges. "I take it very seriously to be a good steward to what we've already done."
The next step in Sonoma Botanical Garden's growth is a meeting of East and West. Medbury gestures at the 22-acre Three Springs Ranch, home to oak, redwood, and chaparral. That vegetation is an ideal complement to Joan Davenport Jansen's collection—in fact, many Western species are related to Asian ones. They don't require irrigation. They bounce back from fire. And they provide a perfect setting for the bungalow that anchors the property.
"What we're looking at over the roof of the house is a real slice of California geography," he says. "There's so much we can share about California botany." ‡
Read More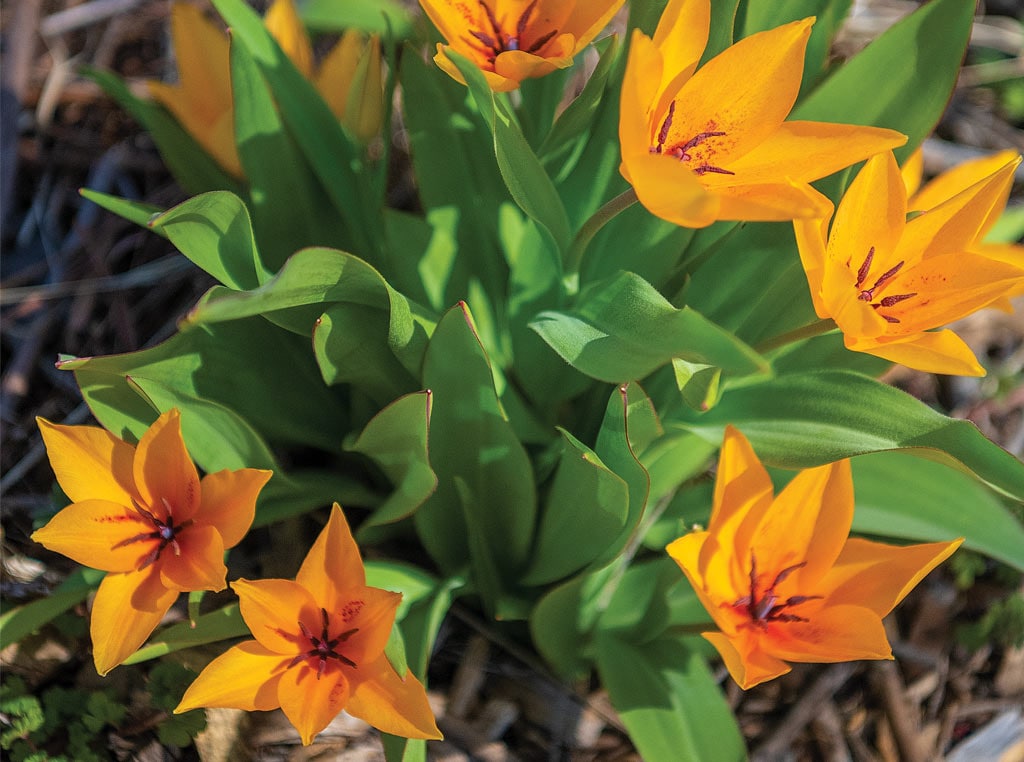 RURAL LIVING, SPECIALTY/NICHE
Think Lasagna for Spring Flowers
Give spring flowers staying power in the landscape by planting bulbs in layers.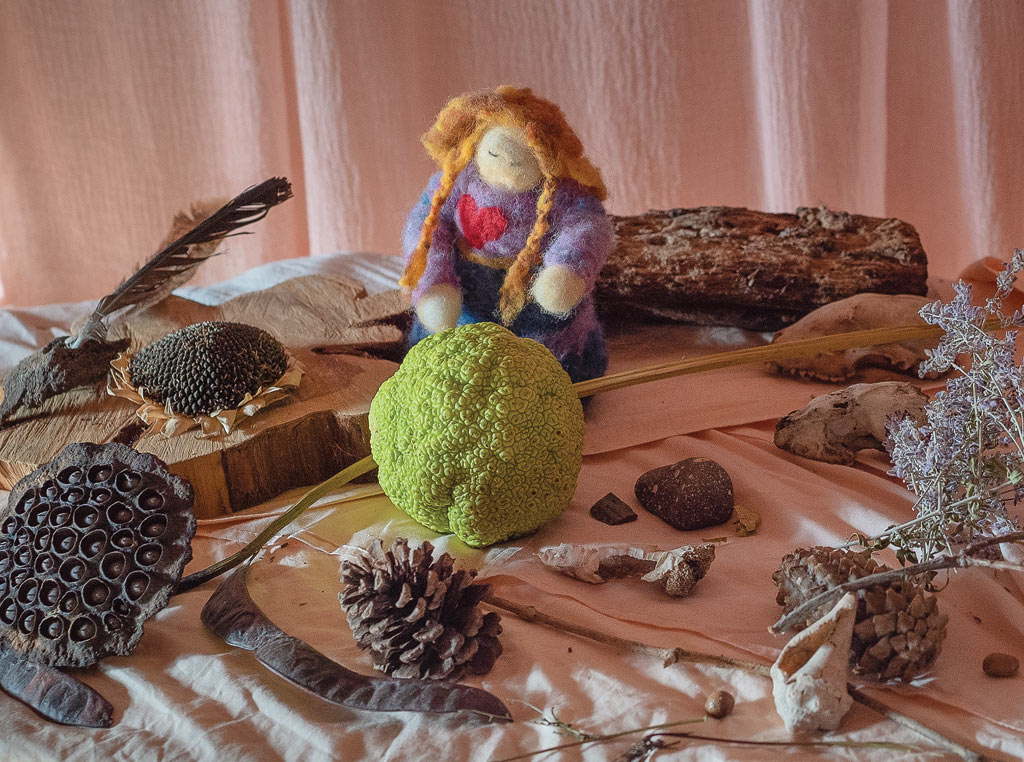 SPECIALTY/NICHE, EDUCATION
Mapping with Miss Blue
Blueberry Morningsnow helps kids connect to their favorite nature place.