Agriculture, Education
November 01, 2022
Kentucky Nurturing AgriTech Revolution
Proponents look to make agritech as Kentucky as horses and bourbon.
The soil is prepped and seeds sown by those aiming to grow a thriving agricultural technology epicenter in Kentucky.
"We believe Kentucky can become the agritech capitol of America, maybe even the world," says Rocky Adkins, senior advisor to Kentucky Governor Andy Beshear. State and local governments are teaming with the private sector and Kentucky universities to create the perfect environment for the agritech seed to germinate.
While controlled environment greenhouses are currently making a buzz in the Bluegrass state, the goal is to foster an entire agritech ecosystem—a compact geographic region where agricultural technology is imagined, prototyped, tested, built, used, perfected and exported to other markets.
KentuckyAgriTech.com, a state government site, declares agritech to include: biotechnology, bioengineering, logistics and distribution, food safety and traceability technology, robotics, mechanization, equipment, farm management software and more.
Developing the agritech industry would also grow ancillary businesses from construction to energy and waste management. These industries provide jobs in a region hard hit by the coal industry's decline.
Two groups have formed to help drive this agritech revolution: Governor Beshear's Kentucky AgriTech Advisory Council and the Bluegrass Ag Tech Development Corporation.
Why Kentucky? Kentucky has a diverse and robust agricultural presence, established manufacturing and is roughly a one-day drive from 2/3 of the U.S. population for starters.
"Kentucky has great natural resources. There's available energy, abundant ground water and the potential to use geothermal energy for heat," says Shubin Saha, COO of Kentucky Fresh Harvest, Kentucky's first high-tech commercial vegetable production greenhouse. The tomato growing facility opened in May 2020 in Stanford, Kentucky.
"Relative to other places, land is inexpensive. There is a labor force and we're close to significant customer bases," he says.
Despite being first, Kentucky Fresh Harvest is a member of the advisory council looking to bring more high-tech greenhouses to the region. The Netherlands is proving a valuable partner.
Dutch triple helix. The Netherlands spent decades perfecting greenhouse technology. It's now home to the world's most technologically advanced and efficient greenhouses.
Energy and space restrictions have driven efficiency and technology development. There are no new greenhouses built unless an old one is demolished, says Trevor Terry, Kentucky Fresh Harvest chief communications officer. He was fresh off a Netherlands visit with the Kentucky AgriTech Advisory Council.
"They're now a hub of innovation and exporters of technology and knowledge. That's what we're working toward for Kentucky," he says. For their part, Kentucky Fresh Harvest wants to perfect a greenhouse system that can be copied throughout Kentucky and beyond.
To encourage technology innovation, the Dutch use what they call a triple helix approach. The three ribbons of the helix are government, private entities, and educational institutions. They twist together, collaborating to drive innovation and business development.
"We hope to create jobs and offer education opportunities for those wanting to work in controlled environment greenhouses, vertical farms, or industries supporting the greenhouse industry," says Garrett Owen, University of Kentucky greenhouse and controlled environmental specialist and advisory council member.
For the education ribbon of the triple helix, Owen forged a Memorandum of Understanding to allow student and faculty exchanges between Dutch universities and a consortium of Kentucky universities and colleges.
"It will broaden horizons for our students and faculty. They'll be able to exchange knowledge and collaborate on research," Owens says.
The private sector ribbon is, in part, held by Alltech. Company founder, Pearse Lyons, saw Kentucky's potential long ago, starting his global animal nutrition and health company there in 1980. His son and current Alltech President and CEO, Mark Lyons, is a founding member of the Bluegrass Ag Tech Development Corporation, continuing his father's legacy of innovation, community building and advancing agritech and industry.
"In 2017, Pearse Lyons began calling on people to pay attention to Kentucky as a robust, centrally located landscape and prime setting for agricultural innovation," says Brian Lawless, Alltech deputy chief of staff.
Alltech has run several six-week accelerator programs for ag-tech startups. Accelerators provide mentorship, connections, and resources to startups. Alltech has since moved to a year-round program, The Pearse Lyons Cultivator, which is customized to address individual ag-tech startup needs as they develop.
"One of the biggest challenges for ag-tech startups is finding a path to market and opportunities to run pilot projects. Alltech can connect startups with Alltech customers and partners to help with pilot projects, research and commercialization," Lawless says. Alltech holds no financial interest in any accelerator or cultivator companies. "It's not about Alltech, it's about setting the stage for collaboration."
The Kentucky government is focused on building agritech in the state, providing another ribbon of strength to the initiative.
"We already have economic development incentives in place for many industries to grow and flourish," says Adkins. He says developing agritech industry is a potential long-term solution to redirect and support struggling coal communities. The state is going after a federal Build Back Better grant to fund efforts. "We want to build state of the art agritech research and development centers. If we build innovation, industry will grow up around it. We are excited about the future."
It isn't all tech. Saha visited a 25% employee-owned Dutch greenhouse. "Ownership created employee responsibility and pride and expanded opportunity." He also wants to see greenhouse agritech adapted to serve all state specialty crops, including field-grown crops. "We need to bring everybody along. We may go faster alone, but we'll go further together." ‡
Read More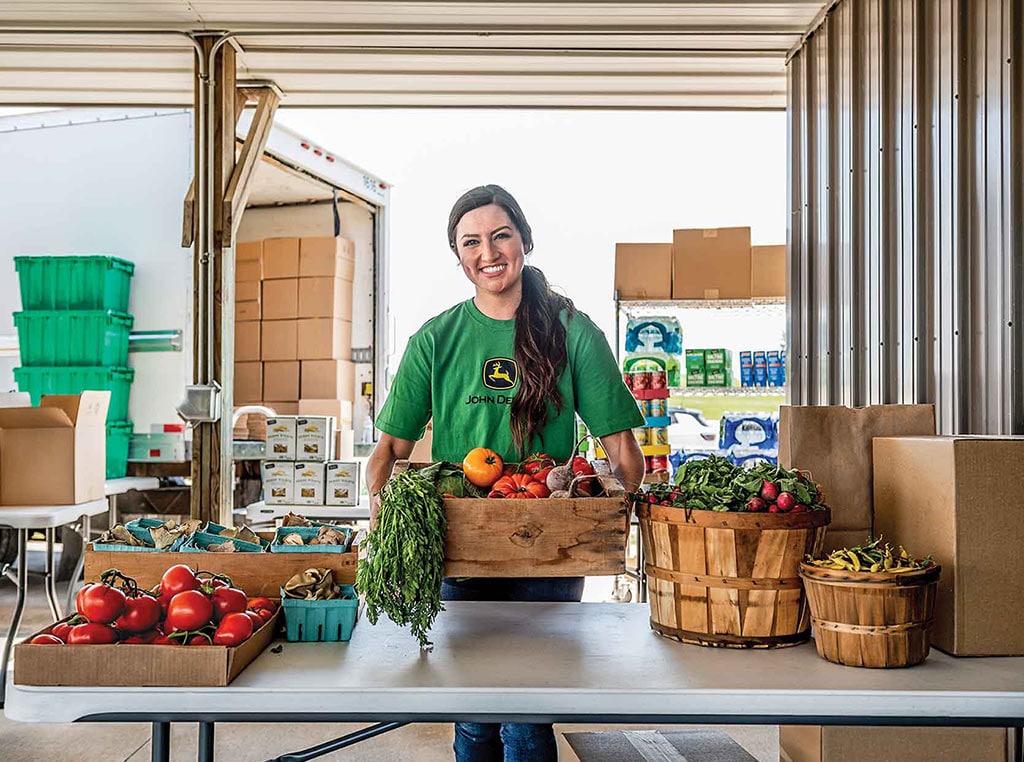 AGRICULTURE
John Deere Named as a 2022 Honoree of The Civic 50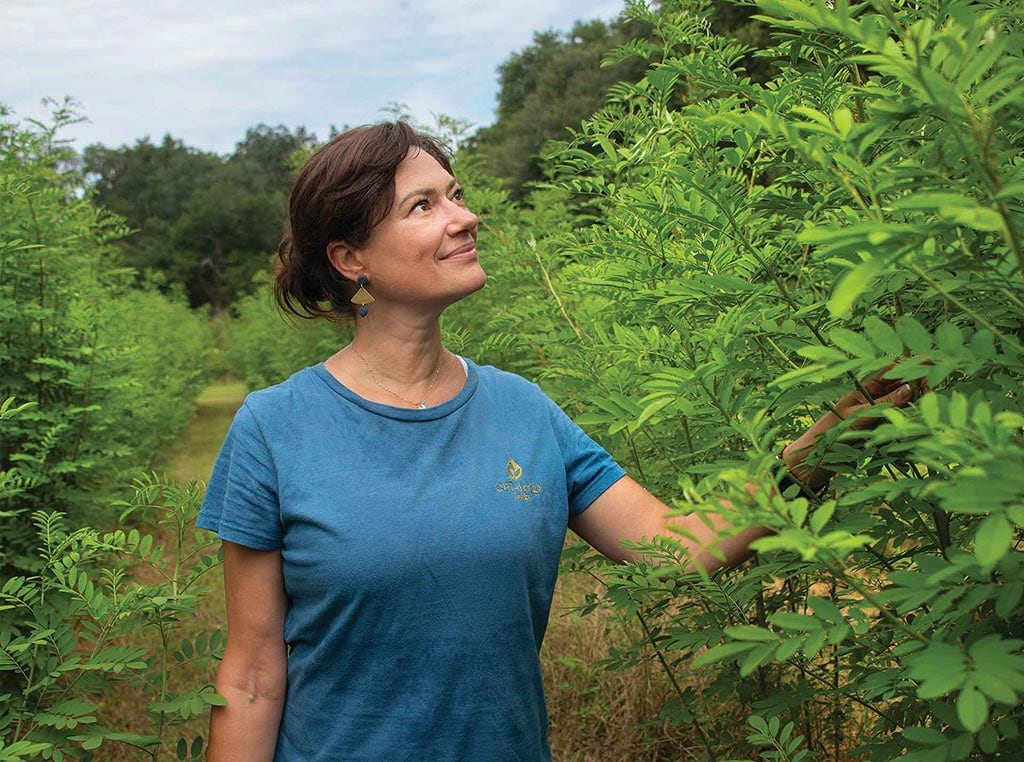 AGRICULTURE, SPECIALTY/NICHE
The History Blues
Artisans revive American indigo.