Agriculture, Farm Operation
November 01, 2022
Ripe Opportunity
A chance farm visit and forward thinking yield a sweet farm legacy.
Luck. It surely wasn't the foundation for four-generation strong Mouzin Brothers Farms, but having a little did prod along farm growth.
Founded in 1935 in Vincennes, Indiana, the once 35-acre Mouzin Brother Farms' watermelon farm has ripened to a four-state, 9,000 acre, multi-crop Midwest vegetable and produce family farm powerhouse. An accidental visit from a group of Walmart representatives, including the overall head of purchasing, spurred their first dramatic growth spurt.
"They were headed somewhere else, got lost and ended up at our farm," says Dennis Mouzin. It was in 2000 when Walmart was adding produce sections to super centers. After a bit of conversation, the group was impressed with the farm. "Everything looked perfect in the shed, every bin in line, all clean and neat. The buyer asked where the brown bins were." Walmart uses brown bins for watermelons.
"When he left, he said 'I'll buy whatever you want to sell me.' That just doesn't happen."
Doing different. Walmart contracts, regional accounts like Kroger and Meijer, and being a willing farmer face for the earliest push of the local food movement provided opportunity for growth—then demand for growth.
"We got larger by choice until 2015 when Walmart required we cover the entire domestic watermelon season April through September," says Brady Mouzin, who handles contracts and marketing.
This led to leasing ground in a swath from south Florida into Georgia to fill early season contracts. The Mouzins also started growing a wider variety of fruits and vegetables to further expand their season and flexibility.
They now grow watermelon (individual sized, seedless, black diamond and seeded), cantaloupe, sweet corn, jack-o-lantern and pie pumpkins, broccoli, cauliflower, cabbage, decorative gourds and more. Some are started in low tunnel hoops to jump-start the season.
"Beyond demand, it's a yield and market risk mitigation to have a diverse offering," Brady says. Some crops handle high or low temperatures, wet or dry weather, and disease better than others, says Blake, Brady's brother who focuses on the agronomic portion of the farm.
Their dad, Dennis, says area watermelon producers are top notch. "You can't beat them on quality, but we are willing to venture into other lanes, like growing more crops and heritage varieties."
Growing mixed gourds meant creating an on-farm system to bag and tag the gourds for sale.
The Mouzins also direct market to buyers from 20-some stores instead of selling through brokers.
"That doesn't fit many other family farms. I'm literally unable to farm as I spend 100% of my time maintaining relationships and managing sales. Visiting fields is a nice escape from the office when I'm able to get out," Brady says.
He thrives in the fast-paced environment. Blake enjoys tackling agronomic challenges. Having each son warm to a different business branch brings Dennis a smile. He and his brother both liked fieldwork. Neither wanted to do paperwork. Dennis finally gave in and settled in the office.
Now Dennis provides general insight and focuses on farm challenges—like how to scale back on acres farmed while maintaining sustainable production. The solution may be yet another new crop. ‡
Read More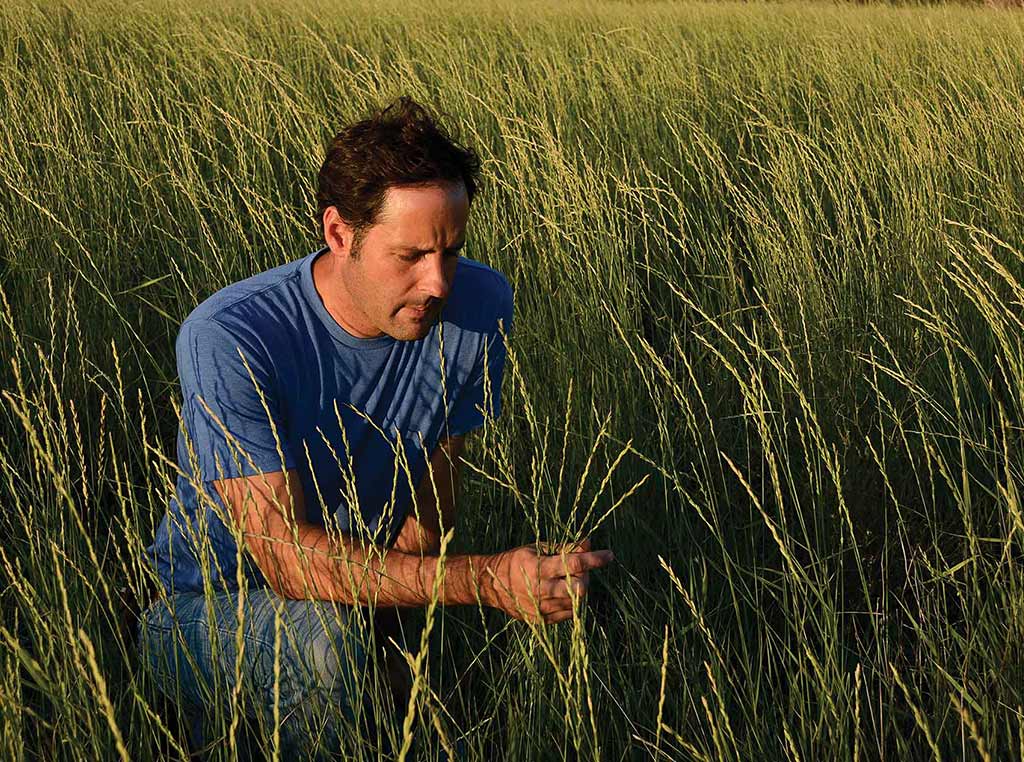 AGRICULTURE, EDUCATION
Counting on Kernza
The perennial grain that fits a niche.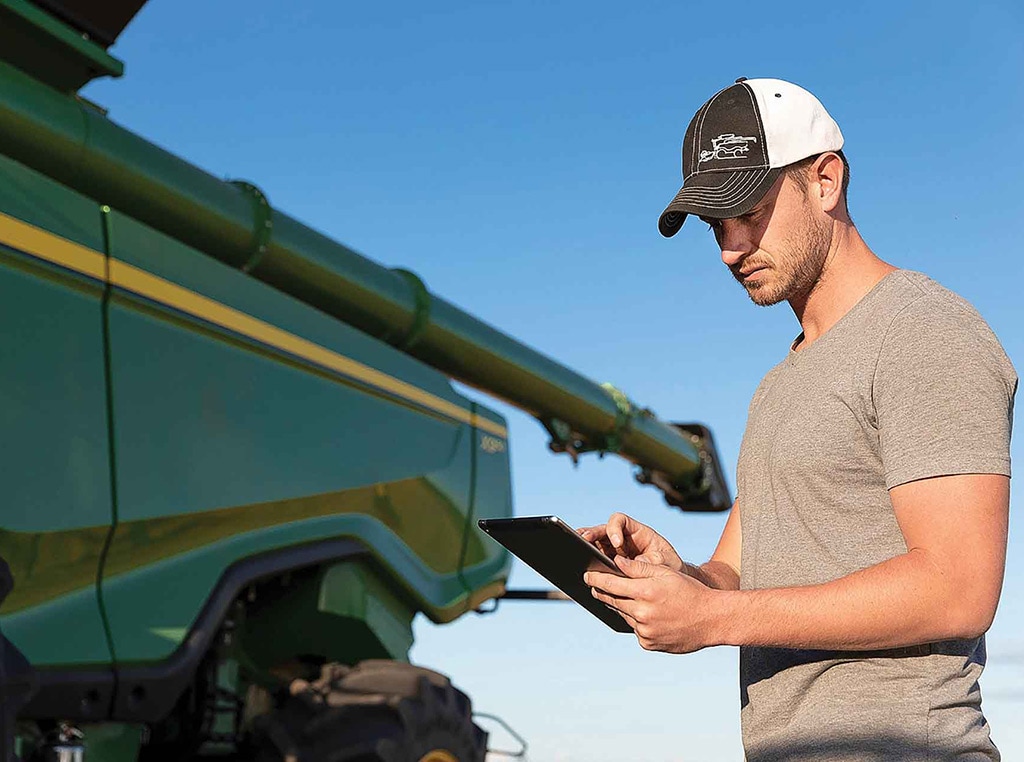 AGRICULTURE, AG TECH
Tech@Work
Self-repair tool available to customers and independent repair shops.