Agriculture, Education
June 01, 2022
Cranberries
They don't actually grow in water.
This fact is the reason Amber Bristow, a 5th generation cranberry grower from Warrens, Wis., now spends a portion of her workdays posting videos online and touring the public around her family's marsh.
She grew up giving tours during the Warrens Cranberry Festival, which draws thousands of people each year to their 360-person town dubbed the cranberry capital. When she came back to the family farm in her mid 20s after deciding sports marketing wasn't really her calling, she remembered one distinct visitor asked her what it was like working in water all the time.
"I was used to telling the story of how you grow cranberries, but when this person from Wisconsin didn't know they don't grow in water, it was an aha moment," Amber says as her eyes light up a little more. "I realized there are a lot of people who just see the commercials on TV of cranberries floating in water and nothing else. I saw an opportunity on social media based on how others in ag were already using it. I just started posting pictures and explaining the process, and it took off out of nowhere."
Amber started @CranberryChats on Instagram, and in two years' time she already had more than 10,000 followers. Many of the most engaged followers are fellow farmers, she believes because it is so different from other crops. She is impressed by the interest of her non-ag audience, too.
"It's been a fun adventure," Amber says, not hiding the fulfillment she gets from the interactions. "To have people actually enjoy it and ask questions and be invested has been very surprising. We've had a lot of really cool opportunities because of it. We had a baseball player out, and then we got to work with [comedian] Charlie Behrens last year."
Beyond the fun of it, Amber says sharing the day-to-day of cranberry growing with the public and the domino effect it is having has been very humbling.
"There's a lot of public negativity surrounding agriculture. It seems if you're not willing to share your story someone else is, and it could be totally wrong. If you can just reach one person with your story, that one person could go on and tell so many other people," she explains. "I had so many people last year, especially around Thanksgiving, reach out to me and tell me they're telling their family about what I taught them. It's a pretty cool feeling."
What could go wrong? The family supports Amber's efforts because they know how important the consumer's perspective is. Amber's dad Scott Schultz says, "sustainability and environmental concerns are at the top of the list and we're just going to have to keep adapting."
Amber, her parents, and their other family members have all been through media training with the Wisconsin State Cranberry Growers Association so are all comfortable answering questions when they are asked. But bringing about the questions themselves through social media has brought their community and consumer outreach to another level.
"It's all good," Scott says, knowing that it's a give and take. "Last year we had a lot of visitors at harvest time, which kind of put us in a tailspin. We got behind, and then it got cold. We like visitors, but some were time consuming. Thankfully the rest of our crew always steps up and gets everything done."
Shelly Schultz, Amber's mom, says for a split second when the next media or tour request comes in they think about the disruption or other liabilities that come along with it, but instead they focus on the benefits that will come out of the visit—like hosting the governor.
Amber puts it practically, "More good will come from it than not. A lot of people are going to be open to hearing it straight from the farmer. I think you just do it and know if it doesn't go well then change what you're saying or your approach next time, but you have to try."
How do cranberries actually grow? Commercial cranberries are grown in Wisconsin, Massachusetts, New Jersey, Oregon, and Washington. Approximately 250 Wisconsin growers produce more than half of the world's cranberries on just 21,000 acres. Commercial cranberry varieties are only about three generations away from what grows wild in swamps. Growers started crossing varieties in the 1960s because of a devastating insect. Research and breeding programs have since increased production significantly.
"Being a perennial plant, we are not just growing this year's crop," Scott explains. "Next year's bud is already developing before harvesting this year's fruit, so we have to plan our fertilizer and everything carefully."
The water is added as a harvest aid. The rest of the year cranberry vines grow best in dry, sandy soil. The sunken beds of the marsh (as they are called in Wisconsin or 'bog' in other growing regions) are all connected with a series of ditches so one bed can be flooded at a time during harvest.
When the fruit is ready to be harvested, the growers partially flood each bed and then pull a harrow with a small, tracked tractor through to dislodge the berries from the vines. More water is added to float the berries to the top. Heavy, yellow booms filled with foam corral the fruit to one corner of the bed. The berries are then sucked up through the 'berry pump' and dumped in a semitrailer. The foreign material is separated and dumped in another truck to be composted.
"Our cranberries are in the freezer at an Ocean Spray plant nearby within a few hours," according to Scott.
It is a process that takes a lot of hands. Their 230 acres keep Amber, her husband Dan, her parents, her cousin, and several employees busy all season. ‡
Read More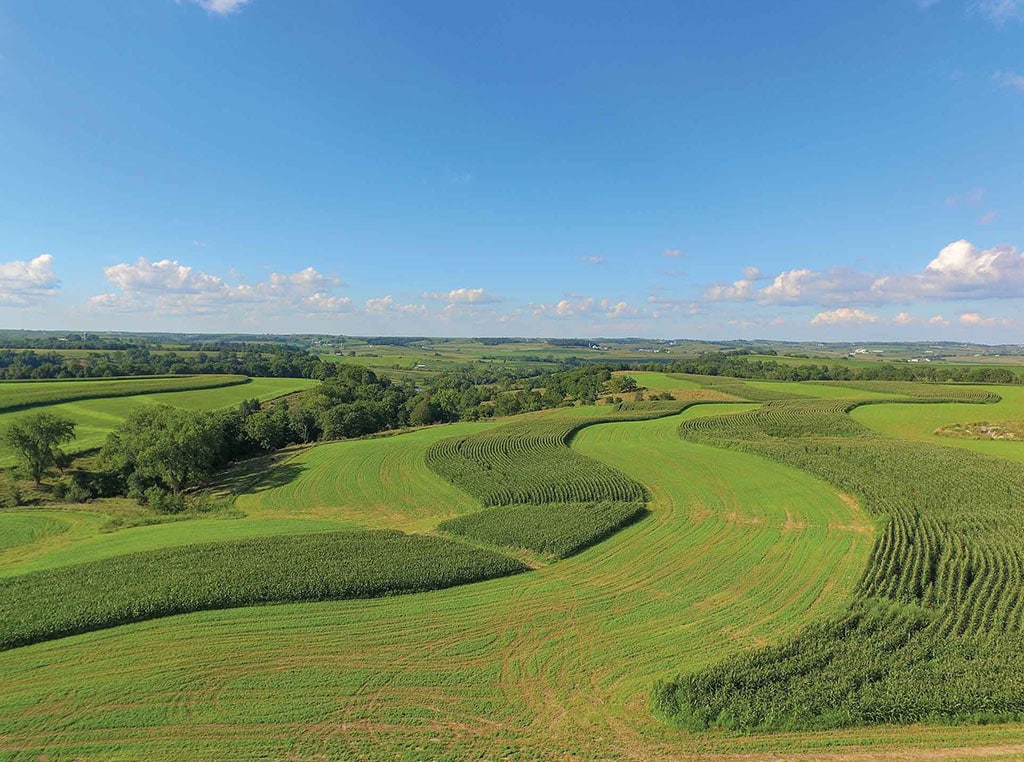 AGRICULTURE, SUSTAINABILITY
Reaping Environmental Rewards
Food and ag businesses are leading stewardship efforts.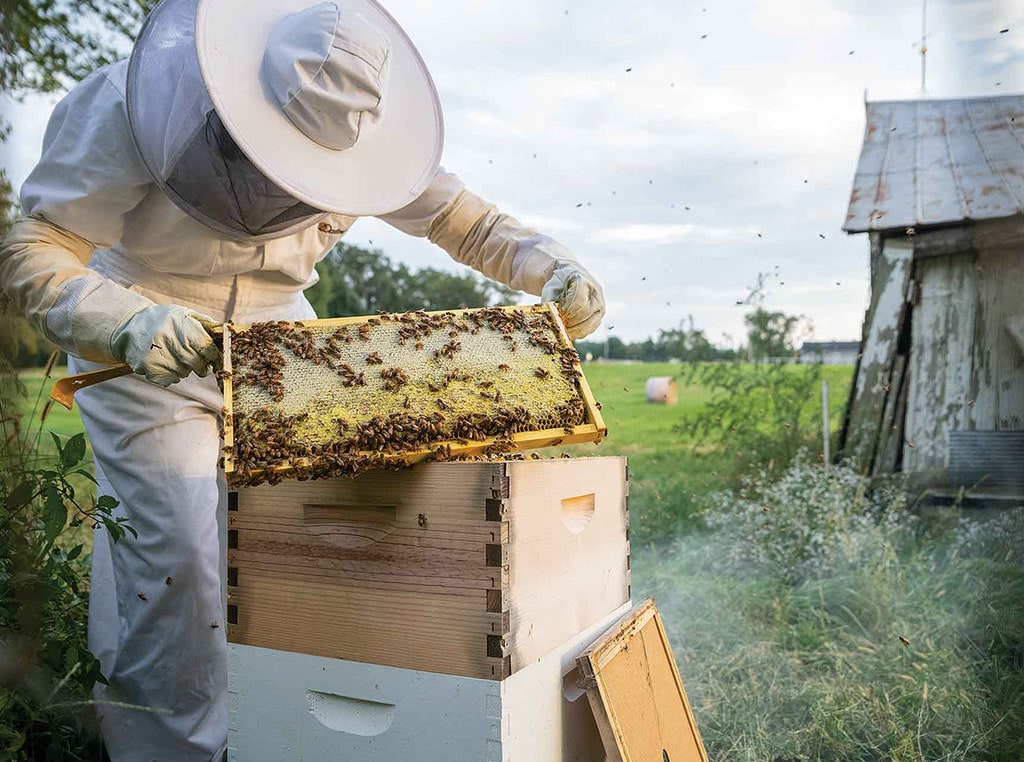 SPECIALTY/NICHE
What It's Actually Like to Keep Bees
A beginner's experience.