Agriculture, Rural Living
April 01, 2023
Fragrance Feeds the Soul
On a Wisconsin lavender farm, guests relax and unwind with this ancient herb.
The therapeutic and aromatic qualities of lavender have soothed the wounds of ancient Greeks, remedied aches and pains of Romans and repelled insects at Buckingham Palace during Queen Victorian's reign.
For a Wisconsin family of five, lavender represents a new beginning; a place where people can rest, relax and replenish—a New Life, if you will.
Aron and Laura McReynolds had owned a pharmacy in Lincoln, Kansas, for more than a decade before selling the business and moving closer to Laura's family in 2015. That's when they discovered 40 acres near Baraboo, Wisconsin, and set to work building New Life Lavender and Cherry Farm.
Laura drew inspiration from a picture of a lavender field in France, which provided a sense of peace and serenity. After research, the couple decided they could build an agritourism business based on lavender.
"It really tied together our farming background from our childhood with our retail experience owning a pharmacy," says Aron, who grew up on a Kansas wheat farm.
The couple and their three children—Gabriel, Micah and Gracia—turned an abandoned family farm into a place that greets thousands of guests each year.
Warm welcome. At the outset, the pleasant aroma of lavender wafts over parking spaces as guests arrive at the New Life Lavender Farm Store. They are greeted warmly into the retail store, where dozens of cosmetic and culinary items—each featuring New Life's lavender oil—are for sale. The space also houses a commercial kitchen, where workers prepare a host of treats, including the farm's famous cherry pie with a hint of lavender, and lavender milkshakes.
Outside, guests can leisurely relax in a garden filled with annual flowers, or stroll along a shallow river with a koi pond. Those who wish to take a longer walk may stride through the thousands of lavender plants to a vast wildflower garden and bee sanctuary, before winding up in the farm's Secret Herbal Garden. Those who wish to ride may participate in a Farm to Table tour featuring a tractor-drawn wagon, where Aron describes each facet of the farm's individual, but interdependent ecosystems. He even describes the oil distillation process in detail.
In all, the McReynolds have planted more than 30 different varieties of lavender; each plant meticulously cared for. Some varieties are best for culinary use; others for cosmetics. Each plant is harvested by hand, with workers using sharp "harvesting knives" and cut-resistant gloves. Bundles are hung to dry, then distilled into pure lavender oil onsite. As a rule of thumb, about one acre of solid lavender yields roughly 12 pounds of essential oil.
The children each have an important role on the farm. Gabriel, the oldest, is the farm's beekeeper. Micah loves animals and has established a rotational grazing program for sheep. The youngest, Gracia established the farm's fish pond, keeps its social media content fresh and welcomes guests.
"We kind of let our kids run with something they were interested in and passionate about. They had passions that have driven a lot of our diversity," Aron says.
Constantly changing. Including family, more than 20 people are employed from June to October, when the farm is open to the public. Associates help in the retail space and outside, where the McReynolds try to add a new landscaping feature each year.
"A few years ago, we put in the little river and waterfall. Last year, we added you-pick sunflowers and zinnias. We want to give a reason for people to return and see something new," Aron says.
In 2022, more than 30,000 guests visited. Over and over, the McReynolds hear from those folks that their place is "peaceful," and an ever-so-brief experience for people to relax and enjoy.
"It's very fulfilling," Laura says. "It's a lot of hard work, but when we see the effect this farm has on people and knowing it is making a difference in their lives, that is the ultimate reward." ‡
Read More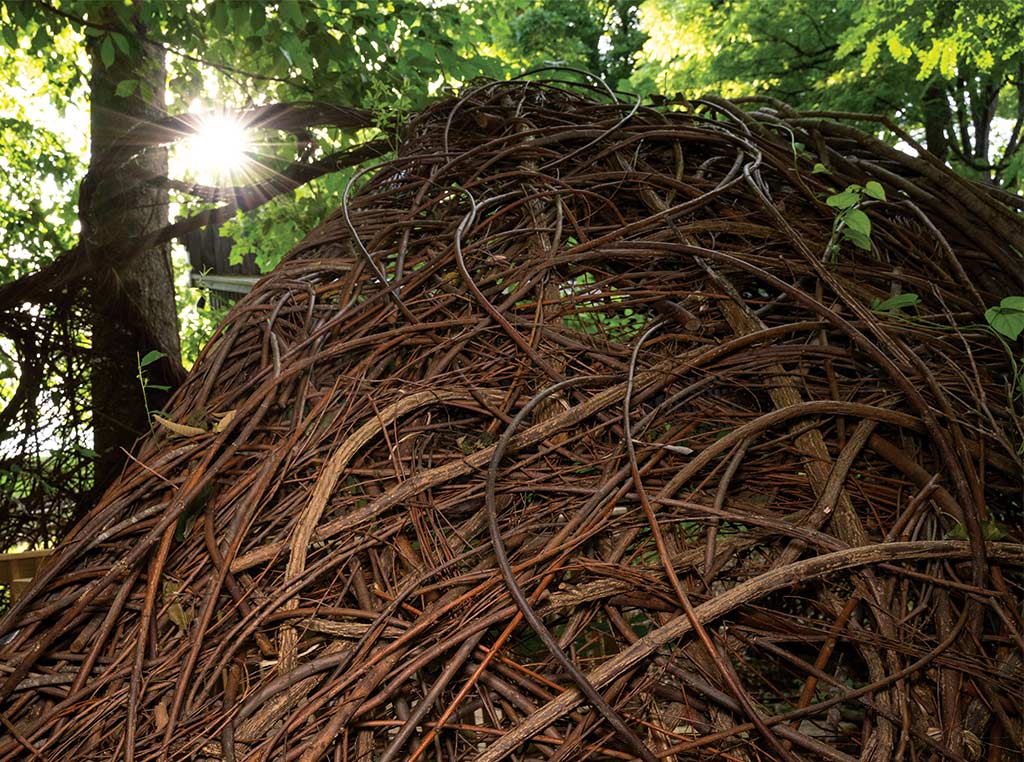 RURAL LIVING, SPECIALTY/NICHE
Wandering with Willows
Artist rekindles nomadic tradition of willow weaving through woven installations.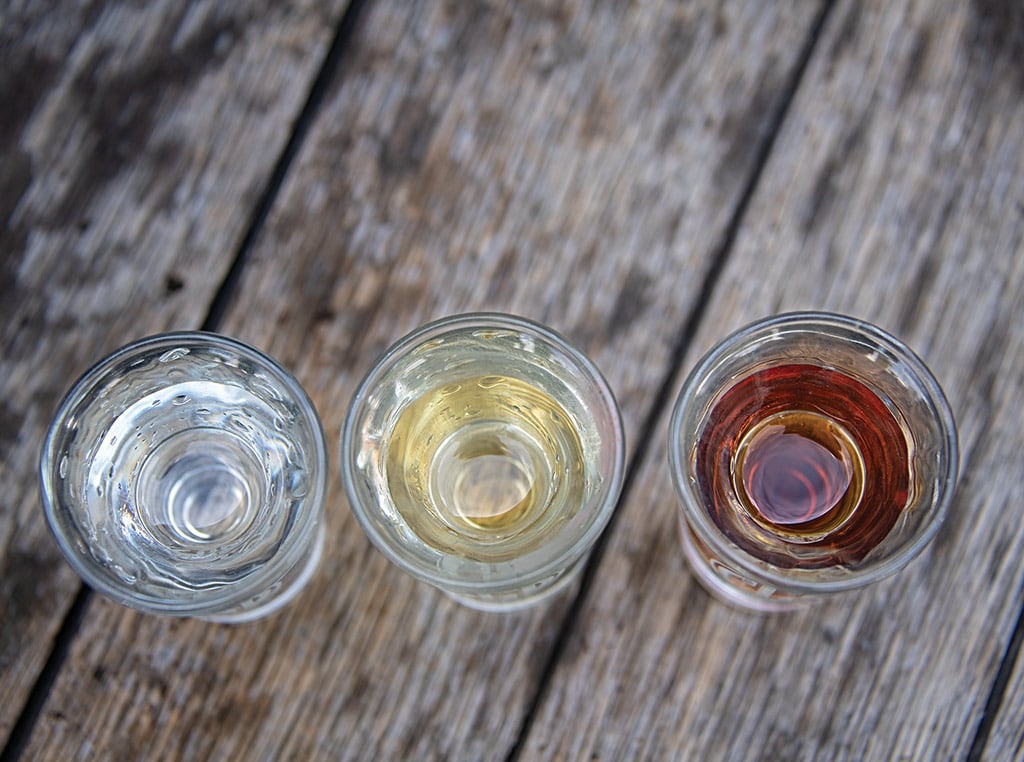 EDUCATION, SPECIALTY/NICHE
Mash Unit
Virginia moonshine maker celebrates bootleg heritage.