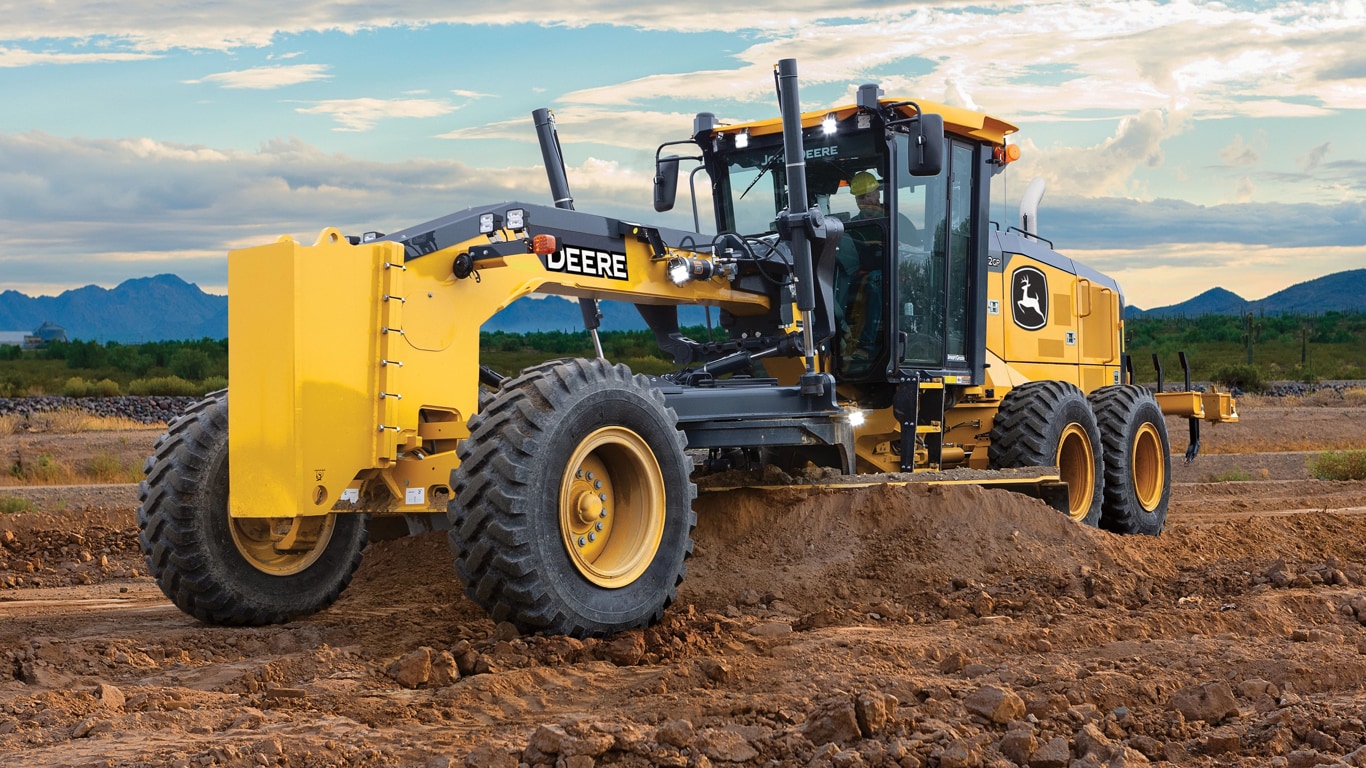 Construction Grading with John Deere Equipment
Brand-new road, widened highway or resurfaced street in a neighborhood, we'll help you choose the right earthmoving equipment, excavation equipment, paving equipment and graders for the job.
Whether you're preparing a site for a new housing development, landscaping to finish a job or prepping for a parking lot, grading is an important part of any operation. Your John Deere team is here to provide key information about the different types of grading projects. We'll give you the facts and help you choose the right tools and equipment for the job.
Before we dive into grading equipment, let's take a brief look at the work itself. Grading is part of the site preparation phase of construction projects and provides a blueprint for attaining the desired aesthetics. There are 4 main phases of site development. Here's a brief summary of each:
Plan It

This involves organizing all the key components of the site and building a plan to get the job done efficiently. Some of the planning tasks include surveying the land and soil quality, fleet prep, obstacle assessment and erosion control.

Clear It

This is when the actual construction work begins. Land clearing involves removing vegetation, topsoil and rocks, demolishing existing structures and disposing of materials. Common machinery used in this phase includes earthmoving equipment such as excavators, mini excavators, skid steers, dozers and dump trucks.

Move It

This is the mass excavation phase to shape the landscape as needed by removing material from high areas and filling low lying areas. Typical sites will use both production and support machinery.

Smooth It

It's grading time. This phase involves soil compaction, rough grading and finish grading. Equipment needs may include large or compact motor graders, depending on the size of the jobsite.
Why Grading is Important
Simply stated, grading involves sculpting the land to meet the needs of the project. Building contractors collaborate with land surveyors to assess the site and then adjust the slope and elevation of the soil. Grading is much more than just smoothing the land. It's equal parts art and science, requiring large-scale earthmoving and fine-detail precision. Without proper grading and land preparation, the project may deviate from the original plan, leading to delays, rework and extra cost. What's more, improper grading can cause structural problems and drainage issues over time, which can result in flooding and environmental issues. When done right, grading is essential for:
Creating a strong foundation for the final project
Property aesthetics, especially when preparing for walkways, parking lots, gardens, etc.
Zoning compliance
Establishing the correct height and depth of cuts and fills
Proper drainage
Environmental protection with regard to stormwater management, pollutants and erosion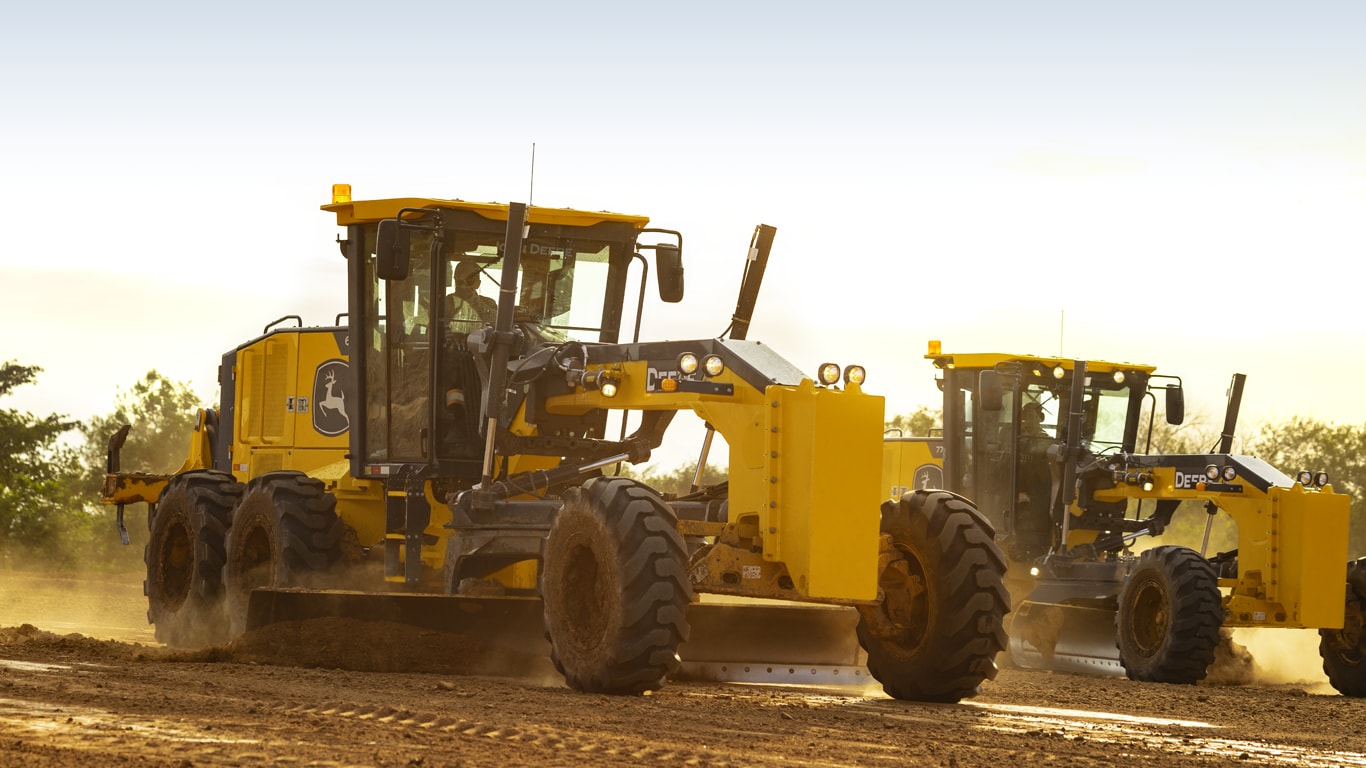 John Deere 620G Motor Graders working in tandem on a jobsite.
Types of Grading
While the basic concept of grading is the same, there are many specialized types of projects. Here are a few:
Landscape - may involve irrigation systems, plantings and changing the appearance of the land
Architectural - involves changing the shape/slope of a site to prepare for commercial or residential building construction
Regrading - raising or lowering the level of a site
Finished grade - putting the final touches on a surface for finished construction; could be roads or landscaping projects
Rough grading - shaping the ground and elevation for landscaping, drainage issues or proper soil composition
Final grade - preparing for final landscaping/seeding by covering the site with a coating of topsoil
John Deere Site Development and Construction Grading Equipment
Now that we've discussed the site preparation and grading processes, let's take a closer look at the equipment. Whether you're clearing an area for a commercial property, golf course or anything in between, John Deere construction equipment has you covered. We have earth moving machines, land clearing equipment and of course, graders for every project. Let's take a look at all the options.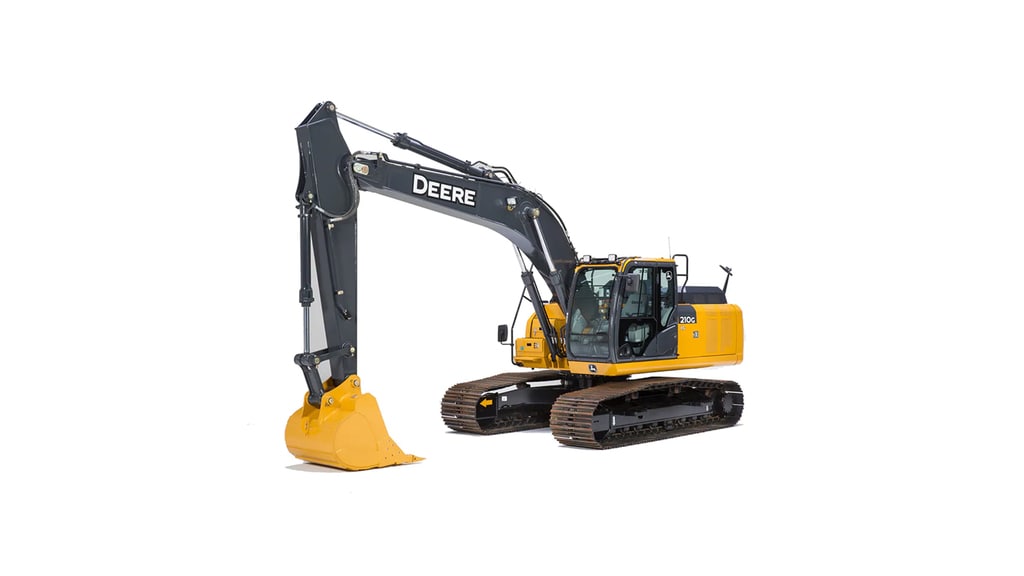 If you need to dig before grading the land.
Rugged and dependable, they're the workhorses of your fleet.
Available in compact, mid-side and large (3,800 - 188,750 lbs).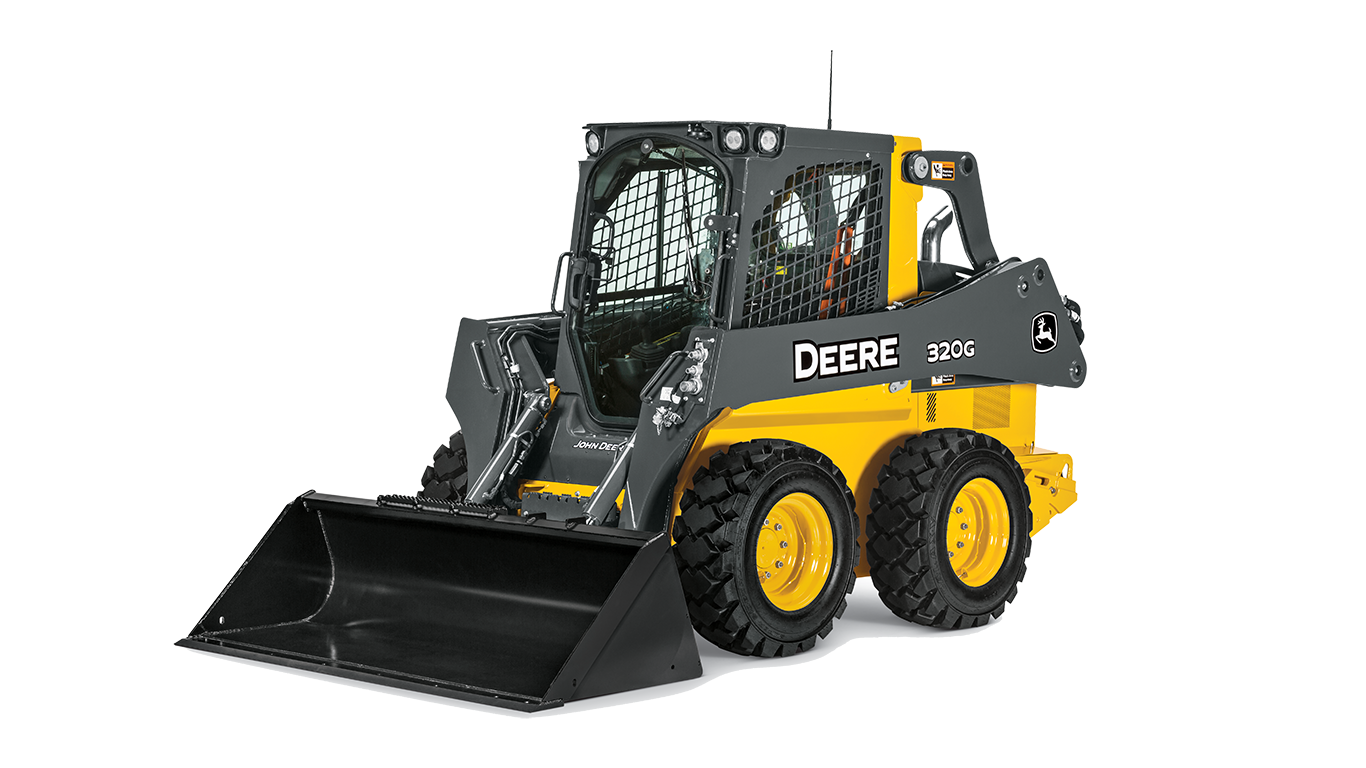 Power, performance and maneuverability for site prep and moving rock.
More than 100 attachment options including buckets, augers and hydraulic hammers.
6 different models (6,140 - 10,000 lbs).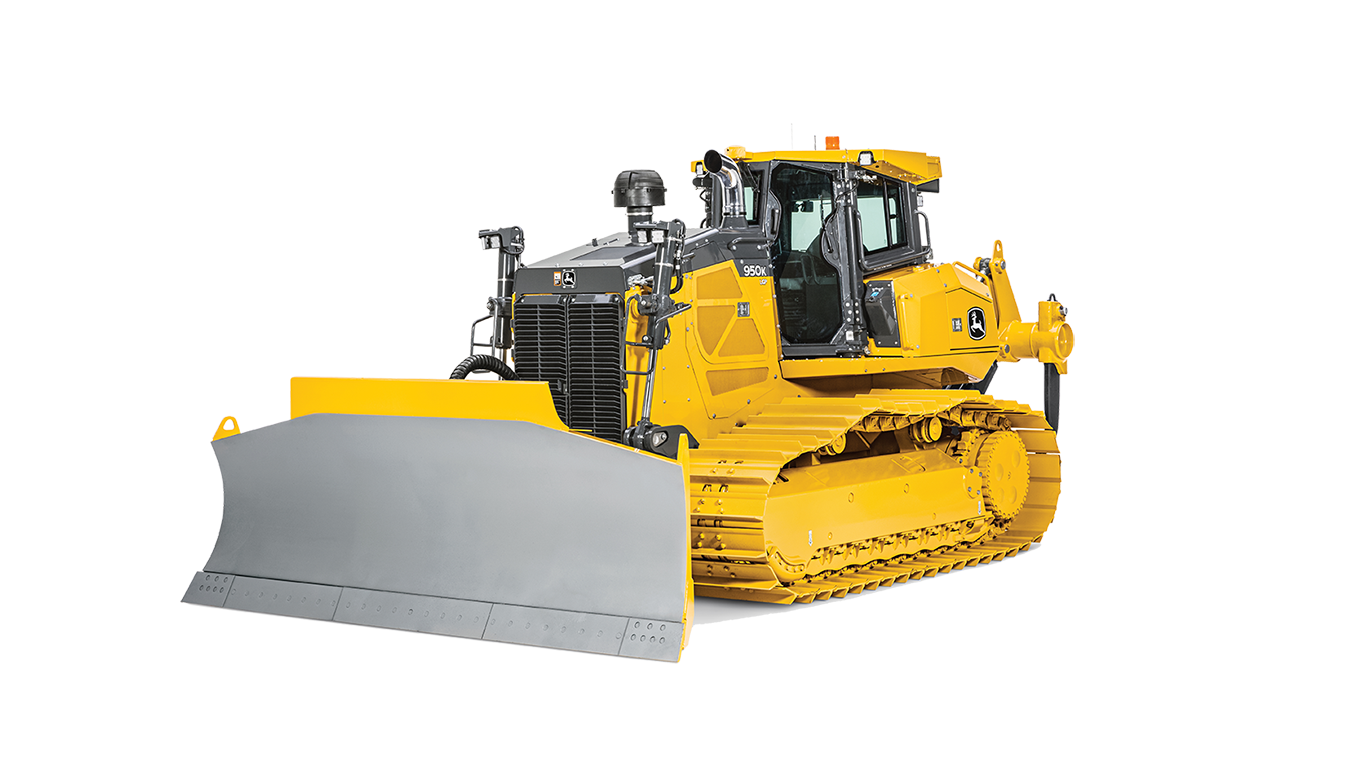 Wide variety of applications including site development, clearing, roadbuilding and more.
Advanced hydraulic features, fuel-saving technology, easy operation.
8 available models (17,510 - 96,100 lbs).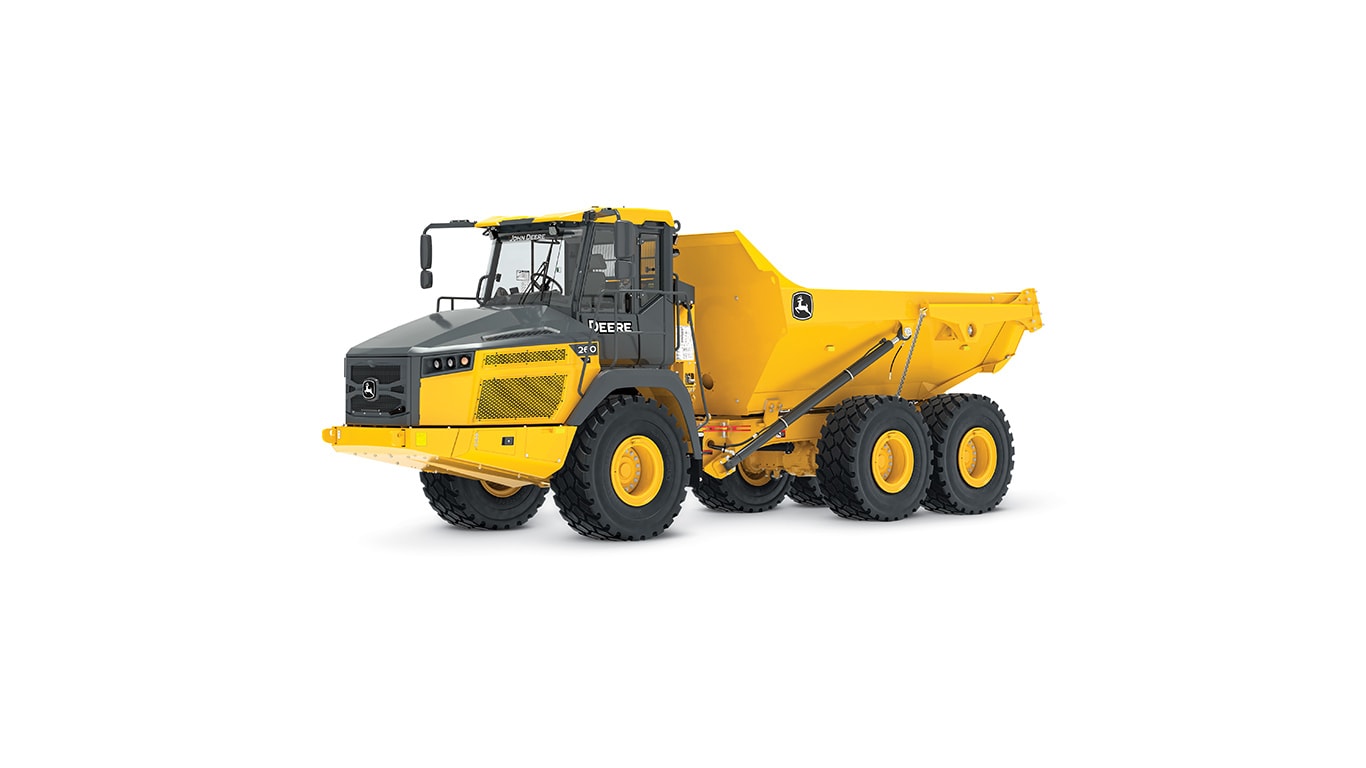 Powerful, efficient and capable of working across all types of surfaces.
Great for heavy hauling of dirt and debris.
4 available models (49,591 - 69,886 lbs).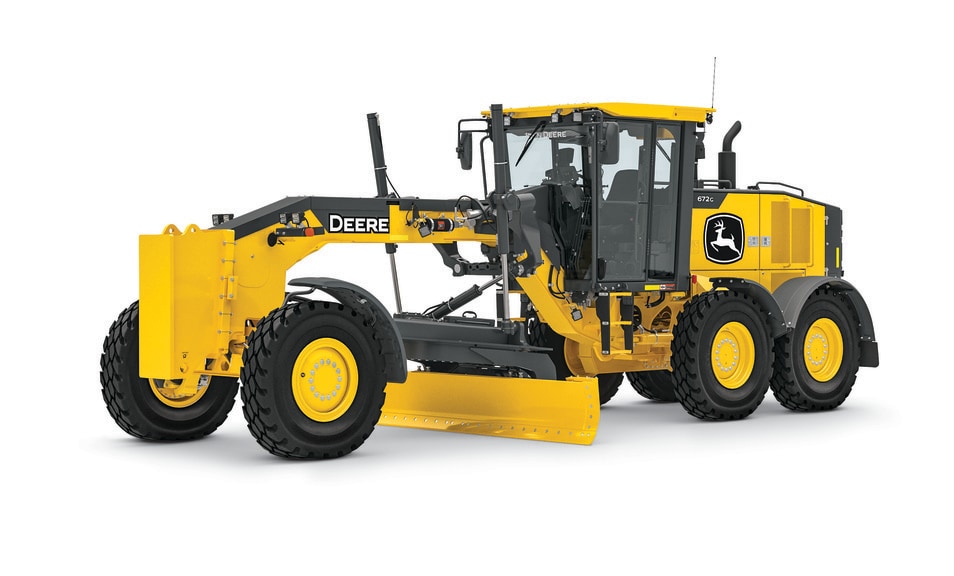 Designed to provide more power, with greater accuracy and less maintenance.
Suite of automation features help protect the machine and simplify the work.
8 available models (40,400 - 47,620 lbs).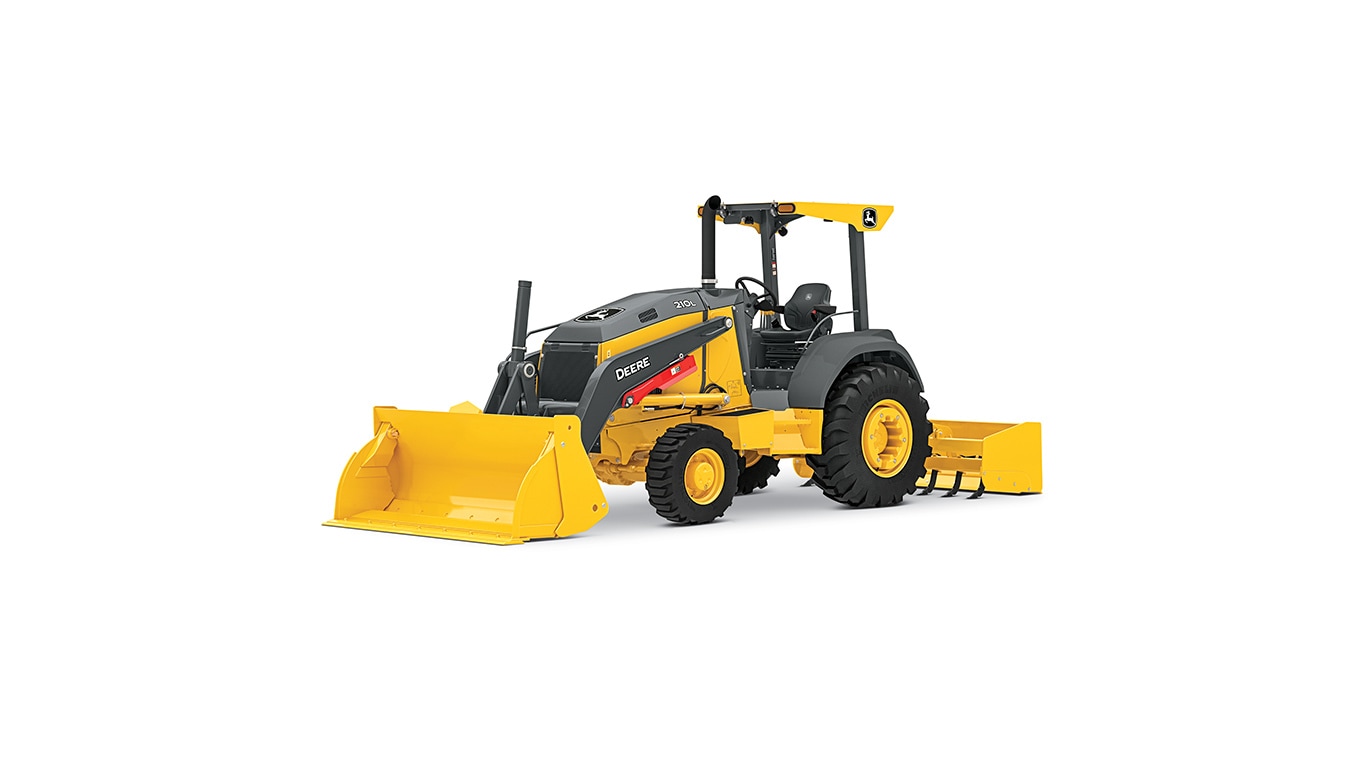 A range of attachments makes them more than just great grading machines.
Customer-inspired enhancements help maximize productivity and uptime while lowering daily operating costs.
2 available models (10,569 - 11,326 lbs).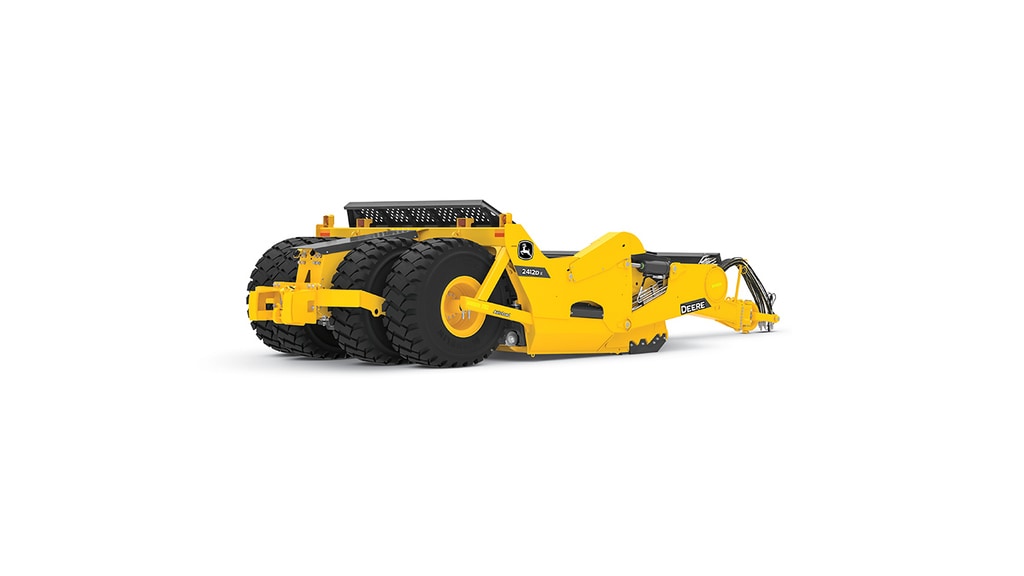 Move more dirt at one-third the initial investment and half the labor.
Automatic blade raise/lower delivers consistently full loads with fewer passes.
4 available Carry-All Scrapers, 6 Ejector Scrapers
John Deere Motor Grader Innovations
Level up your grader equipment with a suite of automation features that help protect the machine, simplify repetitive work and deliver greater precision.
SmartGrade™ Technology - lean the front wheels, control articulation and easily pitch the blade — all while maintaining accuracy.
Auto-Shift PLUS - simplified operation; control the machine using just the throttle and brake
Machine-Damage Avoidance - automatically limits blade movement to prevent damage to tires, steps or structures
Auto-Pass - automate repetitive tasks, such as blade movements, with the touch of a button
Blade Stow - stow the blade with a push of a button.
Intelligent machines that enable lives to leap forward.
Deere & Company (www.JohnDeere.ca) is a global leader in the delivery of agricultural, construction and forestry equipment. We help our customers push the boundaries of what's possible in ways that are more productive and sustainable to help life leap forward. Our technology-enabled products including John Deere Autonomous 8R Tractor, See & Spray™, and E-Power Backhoe are just some of the ways we help meet the world's increasing need for food, shelter and infrastructure. Deere & Company also provides financial services through John Deere Financial.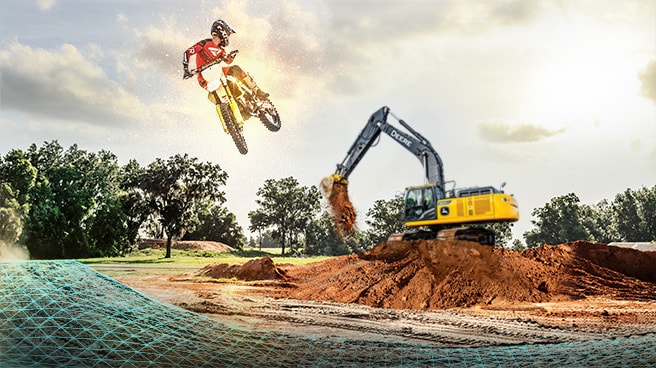 Pushing Potential
A former pro motocross athlete is now helping other racers find their next gear.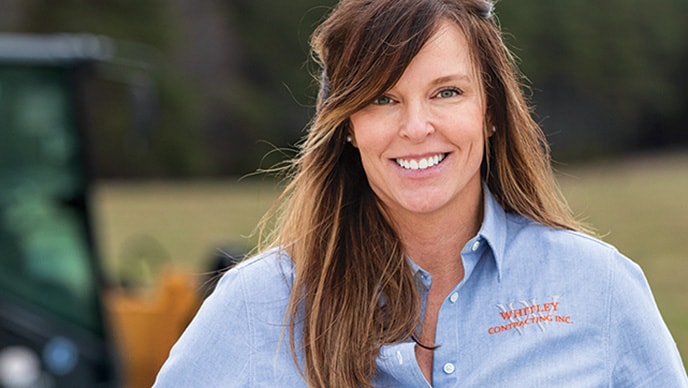 Pouring It On
Business is booming at Whitley Contracting, thanks in large part to the leadership of its female president, Brandy Whitley.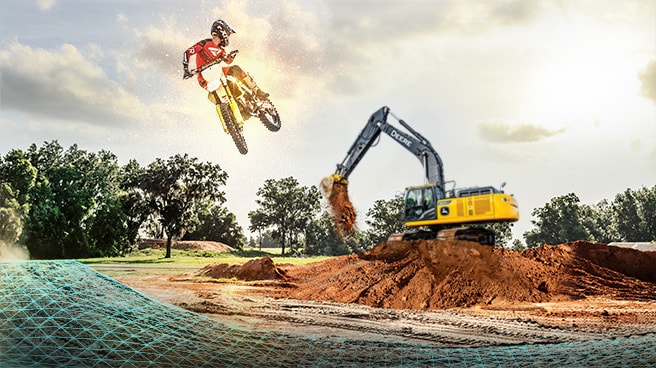 Pushing Potential
A former pro motocross athlete is now helping other racers find their next gear.
Features and specifications are based on published information at the time of publication. Features and specifications are subject to change without notice.