Part and Parcel
A small company and the city it's building
The unique bustle of Eugene,Oregon, suggests a city calmly on the move: a subdued skyline slowly sneaking into the mountains beyond, and a relaxed Pacific Northwest energy to every interaction. Over the past several decades, the city has experienced steady growth and the development that comes with it.
For Seth Brown, owner and manager of Kipco Construction, it's a point of pride that his small company is a big part of those expanding city limits.
"At 30 employees, being able to bid on, secure, and complete this job was unimaginable. Our competition was the biggest of contractors in the area," says Brown of this series of large, interconnected projects. The current phase of that job is the start of a 430-lot subdivision on a 100-acre site. In addition to an apartment complex that will occupy a sizable portion of the space, a church and a school are planned to be built as well.
"I've been here most of my life," says Brown. "I just think there's something special about the little hometown crew being a part of this place that's getting bigger and better."
One of the crew
Brown has been at Kipco for most of its 39-year existence. Since becoming the owner seven years ago, he's kept its success moving swiftly along.
"My day starts at 5:30 a.m. It's important to me to be the first one in the door," he says. "I'm there when everybody else shows up so they understand that I'm part of this company, not just a boss or owner."
Brown feels like he was brought up in Kipco, and he's very proud of the fact that his crew sees him as a peer, someone they can ask questions of or simply visit with. The day-to-day of the Kipco crew includes any kind of sitework imaginable, but the company's main specialty is building subdivisions.
"We take a field and get it ready for the homebuilders to start foundations," Brown says. "There's a lot of dirt to move and a lot of moving pieces, but we're a great crew with great equipment. We get it done together."
Working smarter
In the crowded world of site development, staying competitive is a big factor when purchasing new equipment. For Kipco, a 192-lot subdivision job is what pulled the company into what Brown considers the "next level" of competition.
"We started with a couple rovers and then moved into the dozers and excavators," says Brown, speaking on the integration of GPS technology into the fleet. "The value was immediately understood, which I didn't think was going to be the case. It was paying for itself right out of the gates as we got bigger and better jobs."
Brown credits John Deere SmartGrade™ for allowing him and his crew to complete work with speed and precision unlike anything he's ever seen. "SmartGrade is so quick, so precise," Brown notes. "It allows us to get onto steeper slopes and run at a near-maximum speed while still achieving grade.
"One of our employees worked for a different company in town that had SmartGrade, and he wouldn't stop bragging about how good it was," says Brown. "So I started looking into it, reading articles, and talking to the sales folks, and as soon as a John Deere 700L Dozer with SmartGrade was available, we gave it a try. We've got people who can run it who wouldn't typically be able to run a dozer, and they do an amazing amount of work in a day's time. Right away we recognized that it was something we needed in our fleet."
Brown was so impressed with the 700L Dozer with SmartGrade that he bought a 750L Dozer with SmartGrade and has hopes for expanding in the future. "It would be great to have a SmartGrade motor grader and excavator in our fleet. I'd have it on everything if I could!"
Trust is a must
The vast majority of Kipco's 30 pieces of equipment are John Deere, something Brown chalks up to two factors: great service and great performance. "Kipco has been a John Deere company since it started in the 1980s," says Brown. "Once our current dealer, Papé Machinery, took over, their guys have been on the phone daily with us, checking on equipment, and letting us know what's available. There's never been a reason to look elsewhere."
For Brown, John Deere equipment is where he started in the industry and it's where he's stayed. "I recognize there's plenty of other equipment out there, but John Deere has always kept up in the market," he says. "It's equipment with opportunities, options, and features that make our jobs easier. I've never had to wonder if the other folks would treat us better because, whether it's people from Deere or Papé Machinery, we've already got the best."
Kipco Construction LLC is serviced by Papé Machinery, Eugene, Oregon.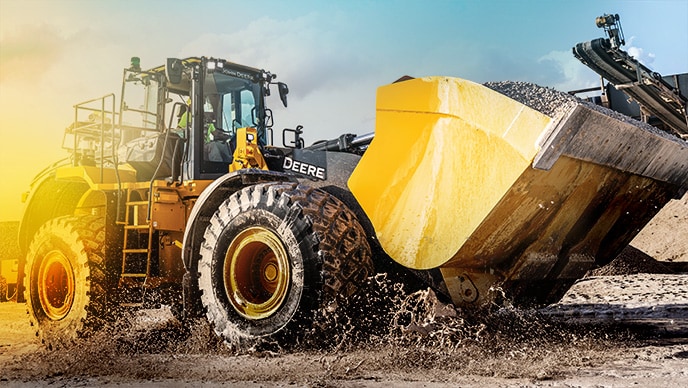 Grit and Grind
There's nothing easy about mining work. But with the help of John Deere equipment, the crew at Lago Verde Mine is up to the task.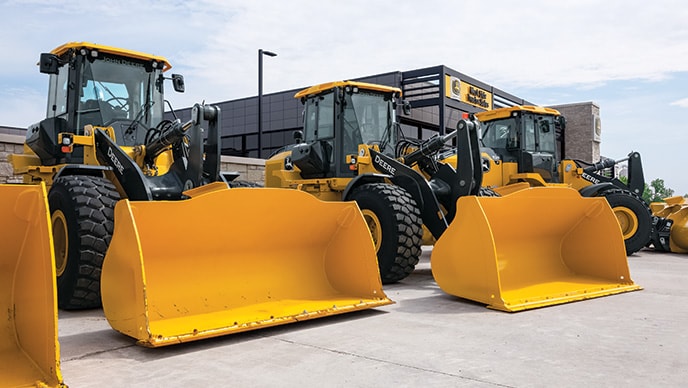 Recipe for Success
Family bonds and female leadership have fueled the success of a Midwest John Deere dealership.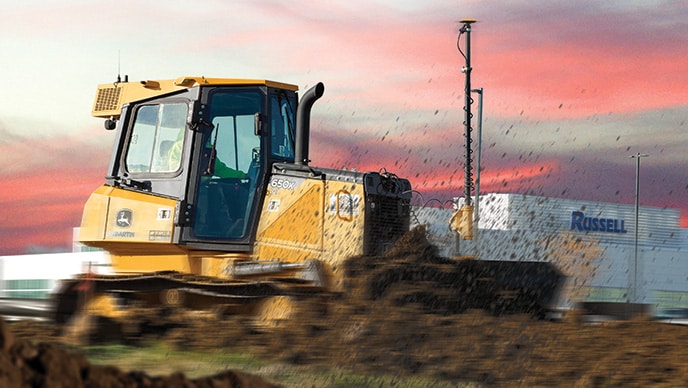 In Swift Succession
From the jobsite to the C-suite, women are playing a pivotal role at Russell.
Think readers would dig your story?
You could be featured in an upcoming edition of The Dirt. To be considered, just tell us a bit about yourself and your story idea by filling out this form.