Education, Livestock/Poultry
December 01, 2021
For the Bird Farmers
Shaking up the production model where big poultry was born.
Joyful, relaxed, and well rested aren't typical descriptors for farmers, but the terms fit nicely for Farmer Focus poultry producers.
The Virginia and West Virginia farmers are enjoying a complete lifestyle makeover thanks to the driving will of Corwin Heatwole.
The sixth generation Harrisonburg, Va., farmer opted out of the conventional poultry production standard of debt and exhaustion by venturing into organic birds.
He took on massive risk buying his own flocks and feed, and untangled the market challenge.
He now owns his own production chain and brand, Farmer Focus. The venture enabled him to share the bounty of his success with other producers—those up to the challenge of taking on the financial risk of owning their own birds, buying inputs and making their own management decisions.
A long wait list to be a Farmer Focus grower proves they're willing.
"Many times couples have come to my office, closed the door and let the tears flow," Heatwole says. "They say, 'You don't know what Farmer Focus has done for us.'"
In one case, a family had maxed out credit cards and couldn't pay the fuel bill or afford groceries.
"Growing for Farmer Focus they soon paid off every credit card and purchased their first farm. Today, they own two farms and the farmer, who has multiple young children, quit his day job," he says.
The millstone. Heatwole and his plucky cohort of poultry farmers were worn down by the relentless grind of conventional production.
The integrators they contracted with provided the birds and feed—and made big demands.
"You have no say over quality. You just provide the facility and labor and follow their playbook," Heatwole says. "Their model is to constantly produce birds cheaper." Quality then suffers. Quality of birds, feed, and the product and, sadly, quality of life for farmers.
Competitive tournament system pay structure meant success for one farmer resulted in suffering for another.
"A set amount of money was on the table each week to be divided between growers," says Lynise Fansler, Farmer Focus producer and 29-year Mathias, W. Va., industry veteran. The top few earned a premium, the bottom a penalty—no matter how good the birds.
"It didn't matter how hard you worked because you didn't control what they brought you. It was often unhealthy birds and bad feed," says her husband, Mark. Integrators also could insist on expensive facility upgrades.
A 2004 USDA survey of broiler growers found contract renewal often required significant new capital investment. Forty-nine percent reported they were required to make an investment in that year. The mean expenditure was around $49,000.
Shedding the weight. Seeking sustainability for his farm, Heatwole investigated organic production at the urging of fellow farmer Harry Showalter. It didn't take much research to set him on the organic path. "The feed in particular was appealing," he says. "If it wasn't grown in a field or mined from the earth, it couldn't be in organic feed, no more byproducts."
Farmer Focus 2020 Grower of the Year Elsie Cline crinkles her nose at a memory. "One time our feed delivery stunk. The driver said it was sour cookie dough. How was I supposed to grow a good bird with that?" she says.
Farmer Focus feed smells good enough to eat, Mark says. "There's oregano in it. It smells like pizza."
Heatwole started with 300 organic birds on a separate farm. Then it was 1,000 birds per week and then he opened his own processing facility to reduce risk. He brought on other growers who helped shape the business model. His friend, Showalter, insisted farmers own the birds so they had some control and skin in the game.
Growers are free to use their years of experience to produce birds sold on a quality basis.
It doesn't take fancy equipment, mostly meeting organic and animal welfare standards of outdoor access, decreased flock density, and enrichments such as perches, ramps and hay bales.
Once uninterested in poultry, Brett Fansler started his own farm after seeing his parents' success. Farmer Focus lowered the cost of entry. He profitably raises birds in a 1970s double-decker house that would be condemned by integrators.
Jules Maloney-Smith also returned to the family farm after seeing her parents profit without sacrificing quality of life. "We would have sold the poultry house if they were still growing conventionally at retirement," she says. Organic brings pride and profits. "We get paid more for one house now than we did for two houses. It's unbelievable," Cline says.
Though now available in nearly 2,500 stores and growing, Heatwole is firm about his mission.
"We will never lose our authenticity," he promises. "We promote and protect sustainability of generational family farms. It's who we are and why we exist." ‡
Read More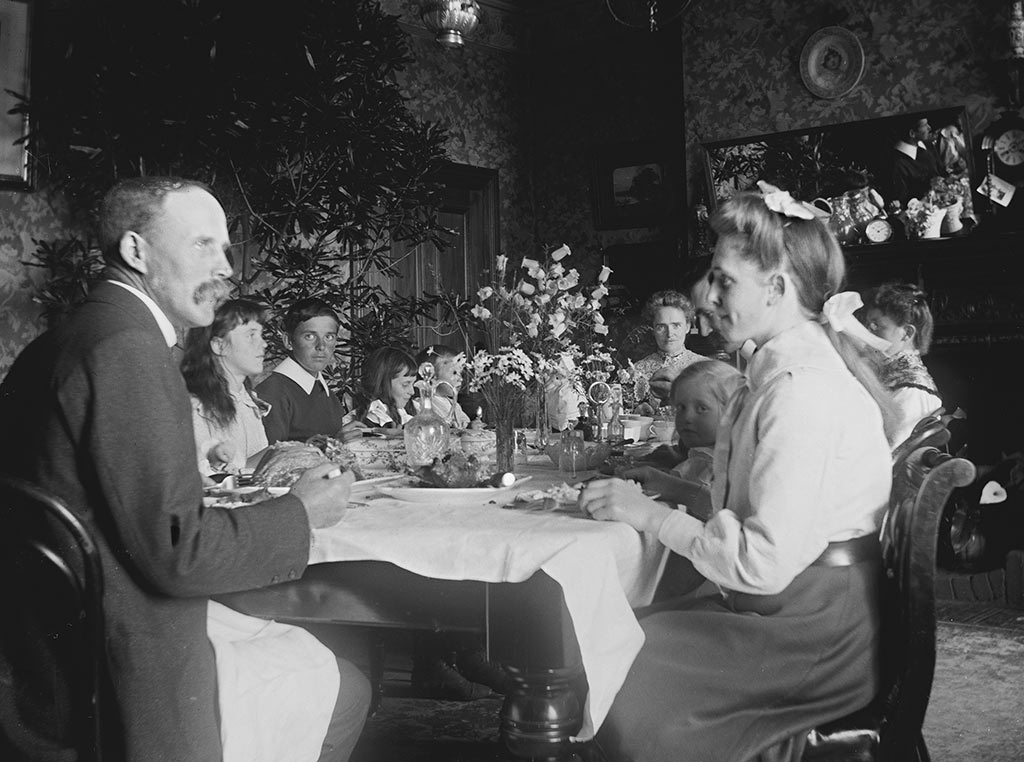 RURAL LIVING
Christmas Then and Now
Holiday traditions aren't quite as timeless as we think.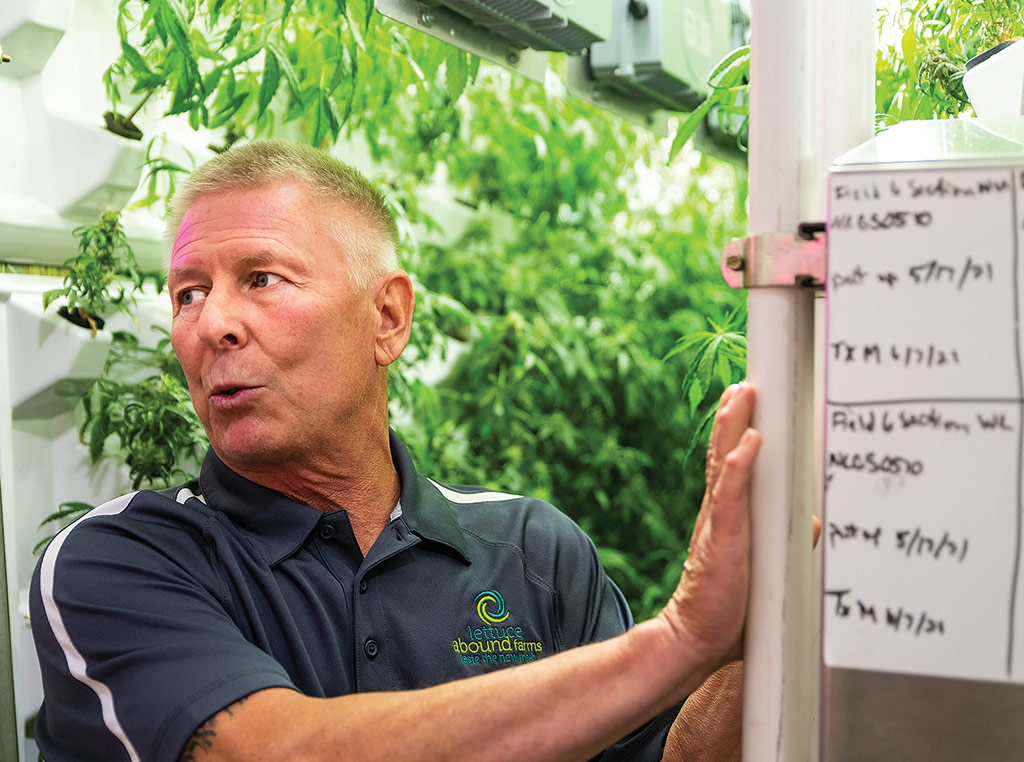 AGRICULTURE, FARM OPERATION
High Growing Hemp
Taming the wild west of industrial hemp with vertical farming.