Agriculture
January 01, 2021
Head to Heart
Passion evolves from books to the field.
My agricultural journalism story started in New York City. I was born there, and though my father remembered when the upper reaches of The Bronx were still dotted with small farms, my memories of early childhood are of a sea of concrete and asphalt. Moving to the suburbs brought grass into the picture, but I was a city kid all the way. I think that's why, when I fell in love with agriculture, I fell so hard.
Agriculture captured my heart in college. It started with my head, a class here and there that tickled my curiosity. After all, I figured, what better place to learn a thing or two about agriculture than at the College of Agriculture and Life Sciences at Cornell?
My plan may have been to take advantage of affordable land grant tuition and score a Mad Men ad job, but a funny thing happened on my way to Madison Avenue. I was captivated by the complexity of the fungal life cycle. I was intrigued by how apple trees turn sunlight and minerals into sugar and flavor. I marveled at the gap between the Dairy Science department's joy over the productivity boosts from bovine somatotropin and the wariness of the Rural Sociology department about BST's potential effects on the state's struggling small towns.
There was so much to learn, so many wheels in motion, and—in the mid-to-late 1980s—so many changes happening in agriculture.
Taken in. It was the science and the sociology that pulled me in, but it was the people who turned my curiosity into passion. All those families that sat me at their tables. The farmers and scientists who patiently answered my questions...even the ones that surely made their eyes roll. The journalists whose hearts beat to tell agricultural stories with a love that no other media beat seems to inspire. And all those people who trusted me with their perspectives and believed that I would steward their words and do my very best to get their stories right.
I've always figured growing up outside of agriculture has shaped the kinds of questions I ask. Perhaps it allows me to ask about things a farm kid wouldn't notice because it's always been part of life. But more likely, it's because I never take for granted the fact that farmers put it all on the line every year in a gamble on weather and markets. None of that is old hat for me. The bravery of farmers and ranchers awes me every day.
Growing up outside of farming makes me acutely aware of how all-consuming agriculture is, how business is wrapped up in family and faith. It makes me notice every time it happens how farmers can reel off the dates of the last three rains—because it matters.
Coming up through the land grant system exposed me quickly to the challenges agriculture faces in telling its story to legislators and neighbors and voters, continually having to convince people in the cities that basic science and applied research and the success of agriculture and rural communities are vital to them, too. As I hone my articles, I often ponder imaginary questions from readers from on and off the farm.
Over the years, my lack of a lifelong ag background sometimes led to me "discovering" old news. But I hope that more often it has resulted in an angle that brings something new to a story.
Special bond. Just as writers and sources engage in a special bond of trust, writers and readers are closely connected, too. I am constantly impressed by the curiosity of The Furrow readers. I'm challenged by their intelligence and curiosity, and touched by the deep connection so many readers have with the magazine.
I've quit counting the number of times a reader has quoted to me a story from a long-ago issue or mentioned that his granddad was on the cover of the magazine decades back. But every time it happens, it's a powerful reminder that today's The Furrow writers are carrying on a great tradition and a long conversation with our readers, and that we have a huge responsibility to live up to those readers' great expectations.
One of the most exciting things about The Furrow is the fact that the magazine has great expectations of its readers, too. Generations of The Furrow editors have recognized our readers as complete, complex people, interested in more than just the latest tools or markets. That creates room for a wide range of stories. We don't just explore farming, we can explore what it means to be a producer, a consumer, and a citizen of an increasingly connected and complicated world.
In 2008, my ability to bring more of that world to the pages of The Furrow increased dramatically. That year, I got involved with the International Federation of Agricultural Journalists (IFAJ), which meets across the globe. Since then, I have represented the U.S. on the group's executive board and been elected to office; I currently serve as vice president.
IFAJ has introduced me to inspiring colleagues from more than 50 countries, put me in rooms with diplomats and policymakers, and brought me to farms from Austria to Zambia. It's expanded my perspective and helped me see American agriculture, global logistics, and international policy in a much broader context.
On every step of those IFAJ travels, I've tried to bring home little gifts for my family and even bigger ones for readers, grabbing opportunities to carry home tips, technologies, perspectives, and even just the thrill of looking over the fence and seeing what farming is like in another part of the world. The drive to bring home stories isn't limited to work projects or even my volunteering trips.
A few years ago, hiking with a buddy of mine on vacation in the mountains of Thailand, we stumbled across a patch of hacked forest. Our guide confirmed what I suspected—the felled trees and brush would be burned and planted to upland rice in a practice nearly as old as farming itself. I knew I had to share the story with readers of The Furrow, and immediately started shooting magazine-style photos. That evening, over rounds of eye-watering rice wine, I interviewed the farmers.
I was a stranger in a strange land, but I was also in oddly familiar territory. I was in story mode, head and heart running full-tilt.
Read More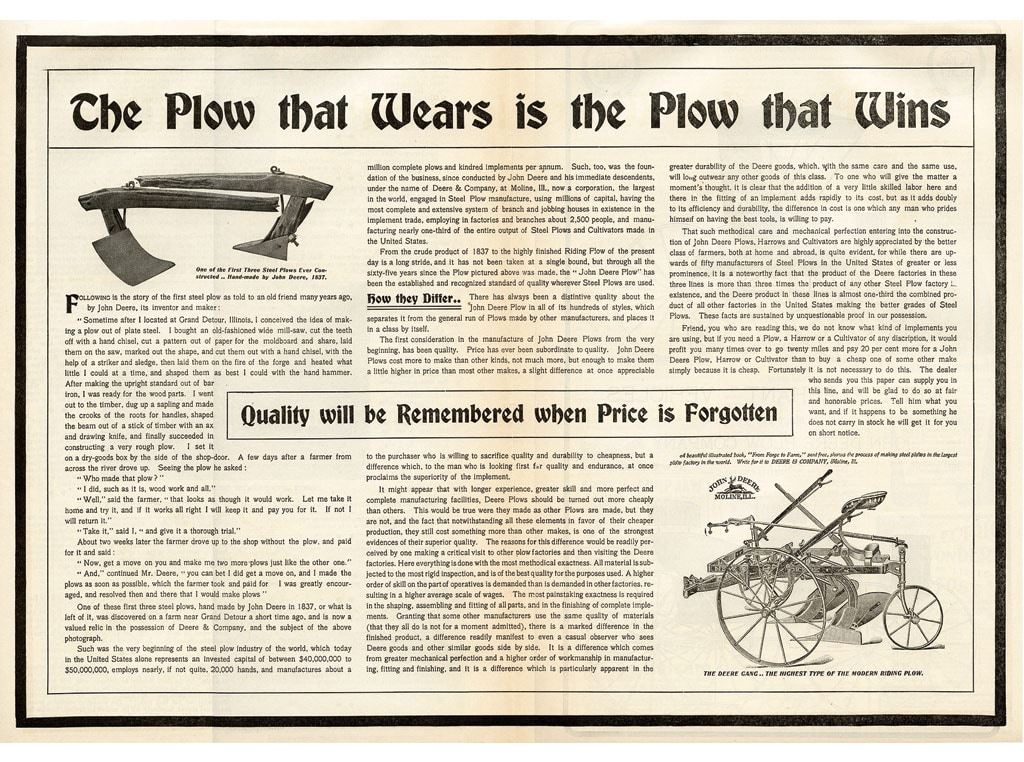 Agriculture
Plowing A Straight Furrow
For 125 years, The Furrow has been documenting the ebb and flow of farm life.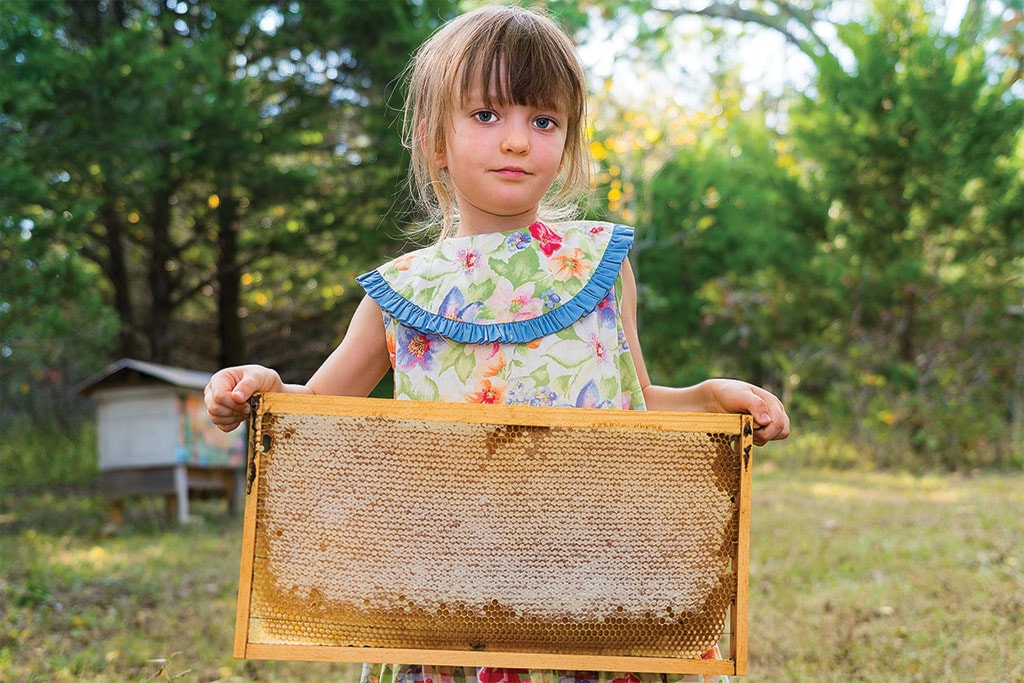 Agriculture
Faces of The Furrow
For 125 years, The Furrow has told the story of agriculture, and the stories of agriculture.