Agriculture, Farm Operation
November 01, 2021
Soft Skills And Labor
Agriculture has a labor problem; farm workers are in short supply. Canadian Agricultural Human Resources Council (CAHRC) research says that 50 percent of farm help wanted ads already don't get a single response. Unfortunately, these shortages are expected to rapidly become significantly worse. A recent study by Action Canada, "Growing the next crop of Canadian farmers," says that agriculture in Canada is expected to see 37 percent of its workforce retire within the next eight years. The issue is similar in the United States.
"Since COVID, baby boomers are retiring and not as many people are coming into the workforce. More workers have been restless and are moving around looking for new things that don't have to do with money in more numbers than at any time in history," says Bob Milligan, a senior consultant with Dairy Strategies, a dairy business management consulting company headquartered in Bruce, Wisconsin. "So, while hiring might be the most critical issue right now, the real issue is retention."
As farms grow in size and complexity, managing human resources (HR), is becoming a growing part of owners' resposibilities. Unfortunately, a lot of farmers aren't very good at it. Often the skills needed to ensure employees feel their efforts are appreciated, and inspire them to buy into your goals, are in short supply.
"You can't just throw a help wanted ad on a job board and expect results," says Kristjan Hebet, with Hebet Gain Ventures, a large gains and oilseeds farm at Moosomin, Saskatchewan. You need to constantly be getting your name out there."
Workers talk amoung themselves, so they know which farms are great places to work and which ones aren't, Millian says. If you've created a work environment that inspires your workers to tell their friends that your farm is the place to work, that you're the preferred employer, it's easier to att act and retain staff.
"Workers are looking for more decision-making power and control," Millian says. "They don't want to feel they're robots; they want to feel they're connected and contributing."
There are three behaviors that employers can change to build better connections to their employees, Milligan says. First, become a better listener. Most farmers don't really want to listen to employees' ideas or complaints. He encourages people to get in the habit of leaving short pauses after the other person stops speaking to put more emphasis on listening. Second, ask don't tell; when you want an employee to do a task, phrase it in the form of a question. For example, say how about doing this as opposed to go do this.
"Last, there's a belief that since an employee doesn't own the rock, they aren't going to be as committed as the employer is," Milligan says. "But most do take pride in their work. An employee may not own (the farm) in their wallet but as Stephen Covey (author of "Seven Habits of Highly Successful People") says, you want them to own it with their heads and hearts."
Hiring a staff wasn't on Dave Schill's radar when he and his wife Stephanie moved North to Earlton, Ontario in 2004 with their two young daughters to strike out on their own. They worked themselves ragged their first years to bring 1500 acres of wet pasture and 700 acres of grainland into full production. But as they continued to rapidly expand their farm operations, they hit a point where they couldn't work any harder, their only option was to hire staff if they wanted to avoid burning out.
"With all the demands I face each day, I noticed I was struggling to deal with many of the common issues that come with working with multiple individuals," Schill says. "Identifying someone with better qualifications than me and having a team lead, a devoted employee lead/manager, seemed like the logical way to deal with this. Having that second set of eyes, with a full understanding of our common goals, brought in alternative perspective and leadership."
Strong practices. "The first step any size of farm should take to hire and retain their workforce is to put strong HR management practices in place," says Jennifer Wright, Acting Executive Director of the CAHRC in Ottawa. "Understand the type of work that you need to have done, take the time to identify who's doing the work already or identify any gaps."
Everyone tends to hire replicas of ourselves, somebody who is good at what we're good at, Hebert says. A better strategy is look at what you're good at and not good at or don't enjoy and hire someone to do those tasks.
"A lot of my crew are local, from within 70 kilometers, and have come to us from other local industries," says Hebert. "Many of our new hires come through referrals from within the crew. When we do bring in people from further away, we usually suggest they come on a trial period. We can provide housing in one of our rental houses if they need it or they can bring their camper down and try it out for a little while first, to make sure working for us is a good fit."
"Keeping pace with the area's wages is critical," says Schill. "But other perks including housing, flexible time off, and the use of farm equipment for personal use do add an additional level to our appreciation of the employees' dedication. For those employees that are trying to establish a personal farming enterprise we like to help with input purchases, management, and marketing to help see them succeed. I believe we 'reap what we sow' and to treat others the same way I'd like to be treated. He credits his farm manager, Dave Brears, for teaching him an important lesson. Good people attract good people but bad (toxic) employees push away good people.
Milligan suggests structuring compensation packages in ways that create opportunities for advancement to encourage people to be career employees. For example, if you go to work for Cargill, you're hopefully going to have several steps up in your career. There is no reason larger farms can't do the same thing.
Schill's ideal employee would be a hard-working, flexible, open-minded individual. As a general rule he would like them to have a love for farming and find passion and joy in all the freedoms that farm life has to offer.
"Without that it's very challenging (for an employee) to cope through all the difficulties associated with this lifestyle; long hours, challenging weather, working weekends and holidays," Schill says. We have a few individuals who are not from a farm background, but they really enjoy their work and want to continue to grow and learn." ‡
Read More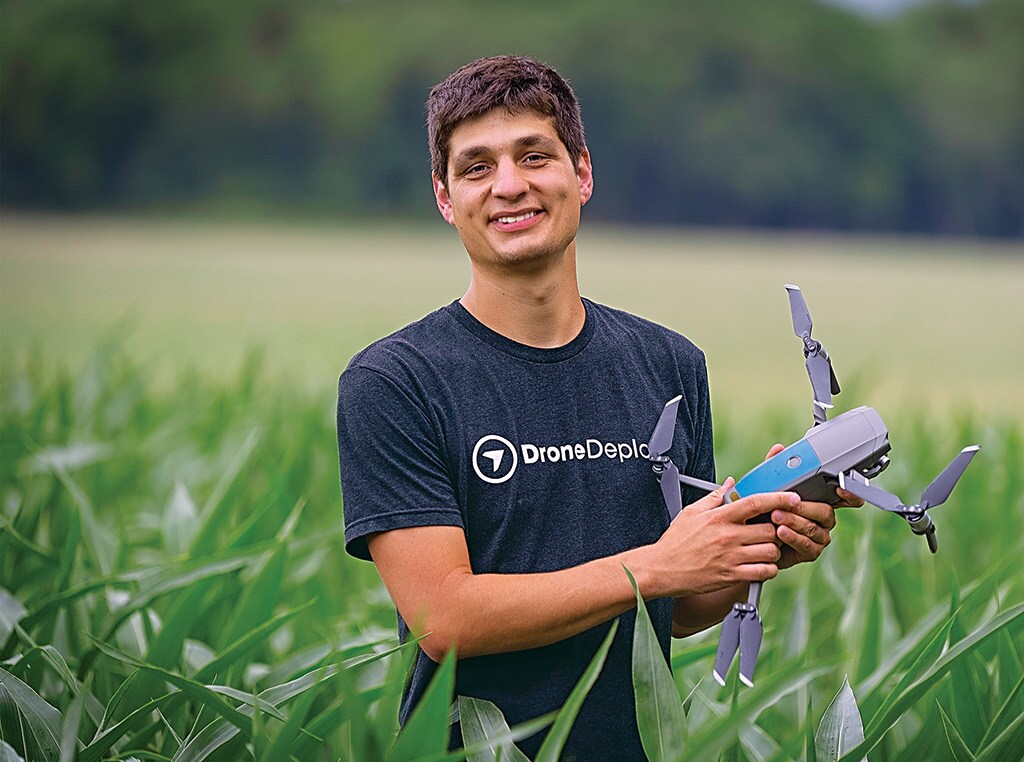 AGRICULTURE, EDUCATION
Technical Skills
Why Gen Z may find a dream job in agriculture.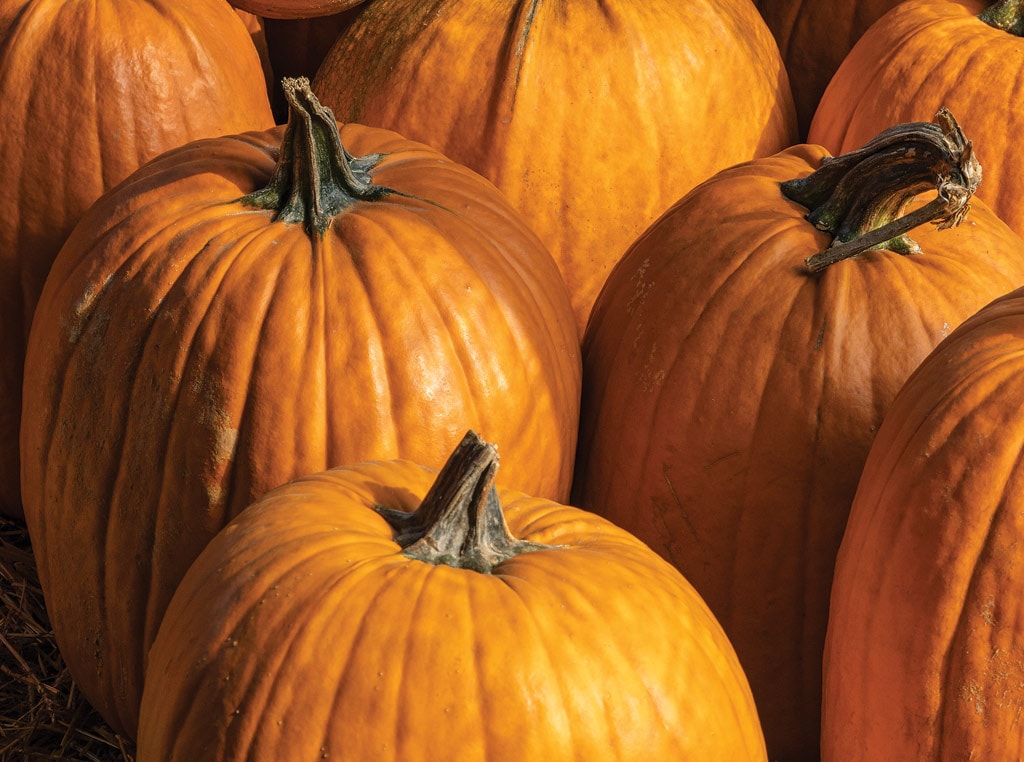 AGRICULTURE, FARM OPERATION
Holidays by the Numbers
All major holidays are centered around food; that's great news for farmers!