Agriculture, Education
November 01, 2021
The Save Farm
Providing hope and purpose to U.S. heroes
The United States observes Veterans Day on November 11 to honor veterans' patriotism, love of country, and willingness to serve and sacrifice for the common good. While this day is a wonderful tribute, there are organizations who honor veterans every single day of the year. The SAVE Farm (Servicemember Agricultural Vocation Education) in Manhattan, KS., is one of them.
The concept for The SAVE Farm began nearly a decade ago, when retired Colonel Gary Lagrange and his daughter saw results from training beekeepers and providing therapy to soldiers at nearby Fort Riley. A non-profit was formed by a diverse group of veterans, farm and ranch experts and educators.
With the help of organizations like The Nature Conservancy and The Conservation Fund, The SAVE Farm is now a reality. It provides therapy and hands-on instruction to veterans and transitioning servicemembers through experienced professionals. They learn how to sustainably manage cropland, livestock, orchards, horticulture, and beekeeping.
In 2020, they celebrated a significant milestone - the purchase of 308 acres of farmland for future hands-on training. In 2021, the critical and life-changing work of The SAVE Farm received further support from John Deere through a donation of $200,000 to continue its collaboration with The Nature Conservancy and assist in the completion of training facilities.
Looking ahead to 2022, John Deere is proud to continue its support of The SAVE Farm through an additional $180,000 donation in conjunction with the launch of the Gator™ XUV835M Honor Edition Utility Vehicle. The limited production vehicle pays tribute to the military, veterans and the people who support them with military inspired graphics, desert sand exterior panels, and several feature upgrades. For more information, visit thesavefarm.org. ‡
Read More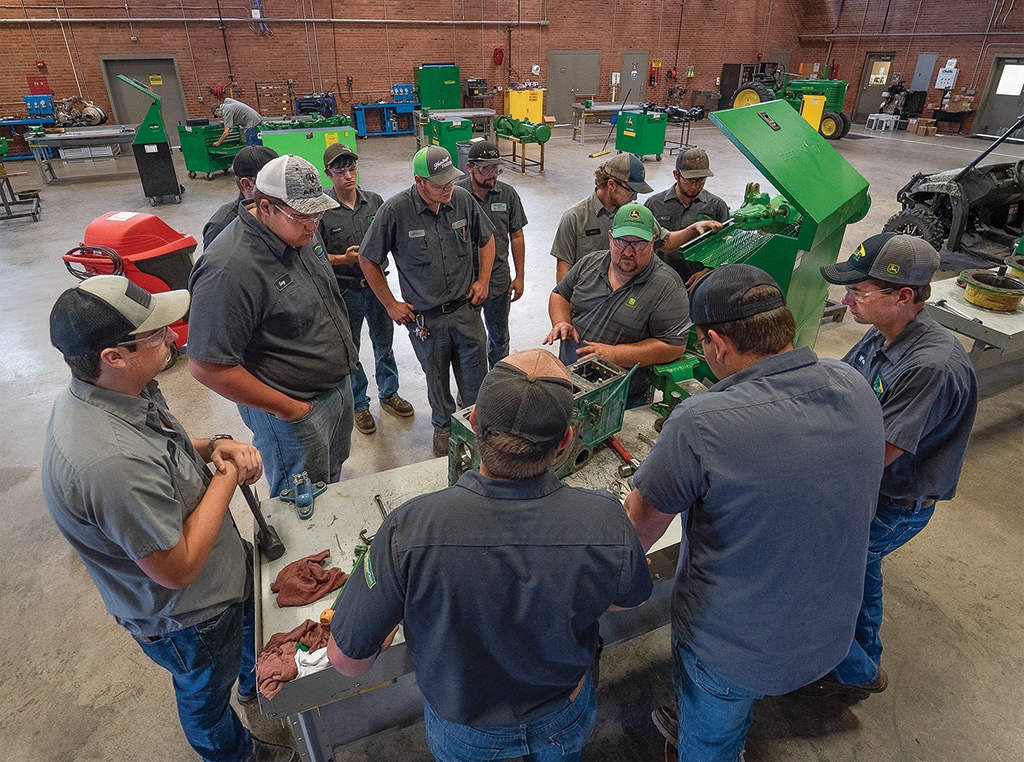 AGRICULTURE, EDUCATION
Tech@Work: JD TECH Program
John Deere TECH program is not your average technical school.
AGRICULTURE, FARM OPERATION
Rolling With It
A helpful crimp in the plan.