Rural Living
September 01, 2021
New Patina
A farmhouse with built-in stories
"In a perfect world, we would have been able to renovate the other house on our farm," says Buffy Uglow about deciding to build a new farmhouse. "When we knew that wouldn't work for us, we figured out how to put some of the old charm we loved into a new house." A few years ago, the Uglow family of Watertown, Wis., was in a place so many farm families find themselves every few decades—the farmhouse shuffle.
"When my dad and grandpa bought the farm in the 1960s, my grandparents moved into the main farmhouse and my parents lived in the house down the road. When I was about three, we switched with Grandma and Grandpa," Nick recalls. "Grandpa eventually moved back into the main house with Mom and Dad, and they rented out the house down the road until I moved back in my 20s." After Buffy and Nick got married, they decided renovating the second farmhouse was not right for them.
"Both of us also work off the farm, so we don't have the time or ability to continually give a 100-year-old house the attention it needs, and our contractors agreed it would be more efficient to build new," says Buffy.
Nick, an only child of dairy farmers, had the desire to build a new house in the back of his mind even before Buffy came into the picture.
"It was always something I thought would be neat to do, and we started talking about it when we got married in 2014," Nick says. "Buffy has an eye for design and had some stipulations if we were going to build. She didn't want everything to be brand new; she wanted to build some character into the house."
Digging in. Before starting the building process, Buffy and Nick learned everything they could from their family and friends who had previously built or renovated homes. Then they chose the lot for their house.
"There had been a house in the field across from the dairy when Dad and Grandpa bought the farm. Choosing that lot meant zoning it for our house would be relatively easy," says Nick. "It was also some of the least productive ground on the farm."
Next, they designed the layout.
"We spent a lot of time on the floor plan. The biggest thing we learned from others was to get that right; we could always change other things later," Buffy says. "For us, that meant it had to function as a farmhouse and have room for a growing family."
Their two-story, 2,600 square-foot home has a great room on the back half of the main floor, an office that could be a handicap-accessible bedroom by the front door, and a full bathroom, mudroom, and laundry room leading to the garage. The second floor has a master suite and two additional bedrooms sharing a Jack-and-Jill bathroom. The walk-out basement will have a living room and guest suite in the future.
With a general plan made, they could hire a builder.
"Finding a builder that you can trust and takes you seriously is really important," Nick says. "We chose the builder we did because we had a relationship with their carpenter, and they saw our idea as an opportunity to do something interesting and different."
Old wood. Buffy's affinity for historic charm started when she was young. "My grandparents' farmhouse was a true Craftsman, and I always really liked the woodwork. It made the house feel more grandiose. And I also love old Art Deco buildings. They just have so much character."
Their builder wanted almost every decision made before digging a hole. So, while they were finalizing some of the bigger details, Buffy was also filling a storage unit with pieces from antique stores, Facebook Marketplace, family, and friends.
"I knew I wanted to use old doors. So, that's where I started," Buffy says. "We had one from the farmhouse we were living in, and my brother-in-law gave me one of my grandparents'. He and my sister live there now, and he'd taken it out for a different project." She slowly added pieces such as sinks, a fireplace surround, and barn beams and kept a spreadsheet of dimensions and other important details.
None of it matched, but each piece had a story to tell—like the transom windows from the house Buffy's aunt lived in—and could blend together in a unique way.
"My first meeting with Nick and Buffy was at their storage unit," says Justin Schmidtke, Halen Homes building manager. "I was definitely intrigued by the idea of incorporating old pieces but wanted to make sure we didn't compromise the integrity of the build. But Buffy picked really good, solid pieces to use."
They were able to build in antiques alongside new materials in nearly every area of the house.
"Each room has its own focal point, compared to homes we've built where we've just focused on the kitchen or another room," says Schmidtke. "And in the end, it all looks like it belongs."
The vintage newel post was one piece that almost didn't make it.
"The trim carpenter didn't think it would work next to the new railing," says Buffy. After it was installed, they all couldn't imagine the staircase without it.
"What I love the most about building the house with old, eclectic materials is that it feels like a house that was built by our community. It's not just a bunch of new material we put together" says Buffy. "When we think of everyone who's touched this in some way, shape, or form and the patina these pieces have, it's just perfect to us." ‡
Read More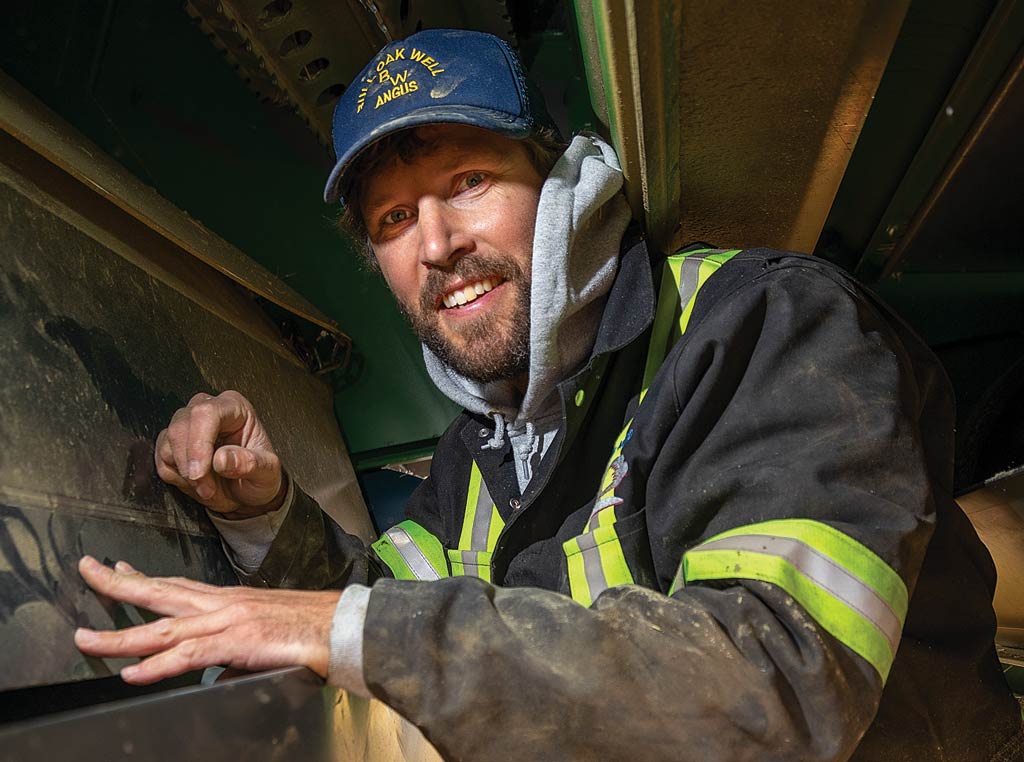 AGRICULTURE, FARM OPERATION
Beyond Herbicide
New ways to control resistant weeds.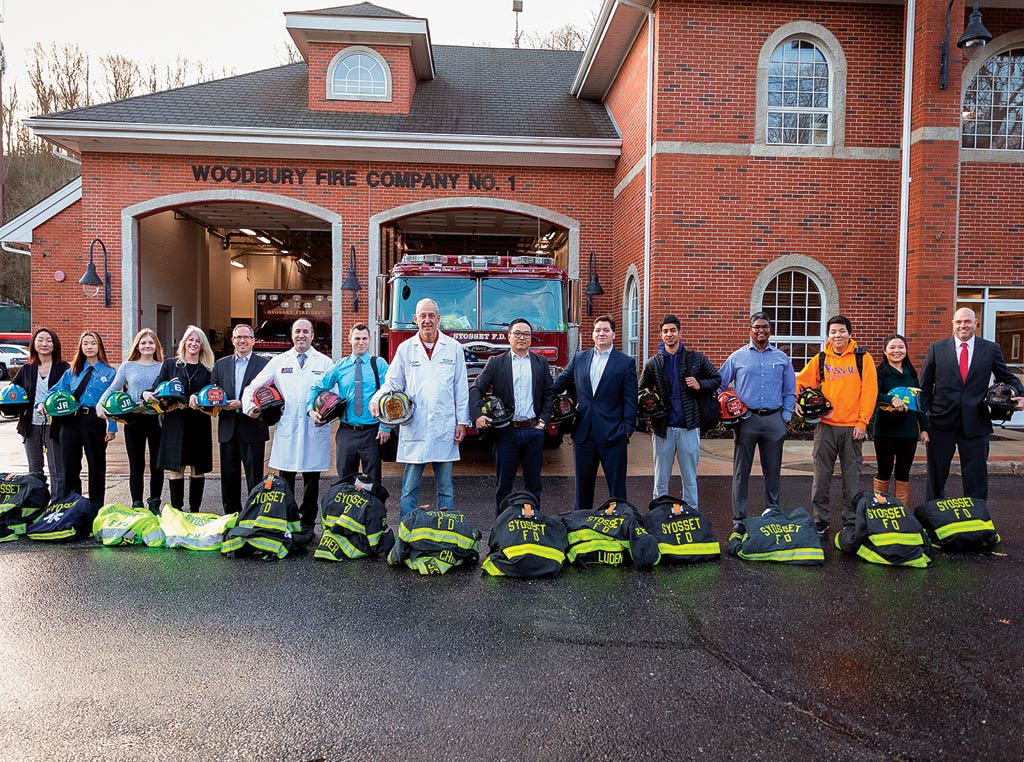 RURAL LIVING
Volunteer Firefighters, The Unsung Heroes