Rural Living
September 01, 2022
Interest Blooming in the Magnolia
Millennia old trees having their moment in the sun.
The magnolia tree has been growing around the world for millions of years. Scientists believe they are one of the first ever flowering plants. This also makes them older than most of the pollinators we think of today, namely bees. This explains why the tree's flowers are shaped so uniquely and have a tough, waxy texture—they are pollinated by beetles instead of small, flying insects. How the male and female parts of the flowers are sized and spaced help the unsophisticated, flightless insects do their job, and thick texture helps the plant withstand damage from the beetles.
Growing naturally in Asia, North America, Central America, the West Indies and South America, magnolia trees have also withstood major potentially eradicating forces like shifts in the globe's climate and formations.
The name for the flowering tree family, however, did not come about until the early 1700s, when a French botanist, Charles Plumier, named one of the flowering trees on the French island of Martinique in the Caribbean after another French botanist, Pierre Magnol. Magnol was instrumental in designing the early stages of plant organization using Latin and naming the historic, flowering tree after him pays him homage. The Magnolia genus now has more than 200 trees within it.
Steadfast beauty. In North America, we typically think of the large Magnolia grandiflora (commonly called the southern magnolia) with creamy, white flowers as iconic to the southeast. It is the state flower of Louisiana and Mississippi and grows best in the USDA plant hardiness zones 6-10. It is relatively easy to grow as long as it is planted in well-drained, acidic soil, receives full sun, and has plenty of room for its roots to spread.
Americans' fascination with the plant is not limited to the southeast, though. More than half of U.S. states have a town named Magnolia.
The varieties that are hardy into zone 4, which reaches the top of the U.S., are smaller, more shrub-like than the evergreen southern magnolia trees. Many carry ladies' names, such as Ann, Elizabeth, Jane, and Susan and boast small, white, yellow, pink, or purple flowers. These varieties also like full sun and acidic, well-drained soil and do not need much maintenance.
Not only are magnolia trees one of the first flowering trees on earth, but the varieties that grow in the Midwest and north are typically the plants that usher in spring.
"Our family enjoys the magnolia tree in our yard throughout the year, but it's a special time when it finally blooms. It's a true sign of spring in our farm community," says Sarah Knapp, who moved to Magnolia, Ill., when she got married. As seen on the previous page, Sarah and Kevin's girls play in the flower petals after they drop as if they are confetti, celebrating the turn of the weather and longer days to spend outside.
For Knapps' neighbors, Rob and Katelyn Stadel, their magnolia tree planted in 2021 has an even deeper meaning.
It was Katelyn's first Mother's Day present, after struggling with infertility for the previous five years. To celebrate having their "miracle baby," Katelyn told Rob she wanted to plant a tree they could take their daughter's picture with each year. "When I was researching what tree I wanted in our front yard, the first that popped in my head was a magnolia because we live outside Magnolia. Then, I was targeted by an article saying the purple magnolia tree is a symbol of fertility, and I knew that's what I wanted," Katelyn says, full of emotion. "We couldn't find the purple magnolia, so instead planted white. White magnolias are a symbol of perseverance, which fits us as well. We struggled five long years, but I would struggle five more to be able to plant that tree in our yard with my husband and little girl."
Stadels' magnolia tree stands at the entrance to their driveway as a reminder of their ability to weather challenging conditions.
Magnolia trees have come to symbolize many things and benefit many cultures around the world. In addition to fertility and perseverance as Katelyn noted, they can mean endurance, dignity, nobility, purity, perfection, luck, health, fortune, and joy. The bark and flowers have also been used in traditional Chinese medicine to treat many conditions from anxiety to gingivitis.
Popping up everywhere. With such a long and robust heritage, it is worth taking note that magnolias are becoming even more ubiquitous in pop culture. They are showing up in more than just southern rom-com movies. Much of the rise is likely due in part to the famous Waco, Texas, couple Chip and Joanna Gaines and their Magnolia Network. But, now it seems magnolia flowers and leaves are being used all over in design. So much so that in 2001, an established floral supply company in central Florida "branched out" and formed The Magnolia Company to start growing their own magnolia trees to fulfill the increasing demand for fresh wreaths.
And it goes beyond décor. Many babies are taking on the symbolic meaning of the historic tree. According to the Social Security Administration's birth data, Magnolia ranked as the 140th most popular baby girl name in 2021. The top 1,000 names are ranked, and Magnolia has been steadily climbing since entering the list in 2013. ‡
Read More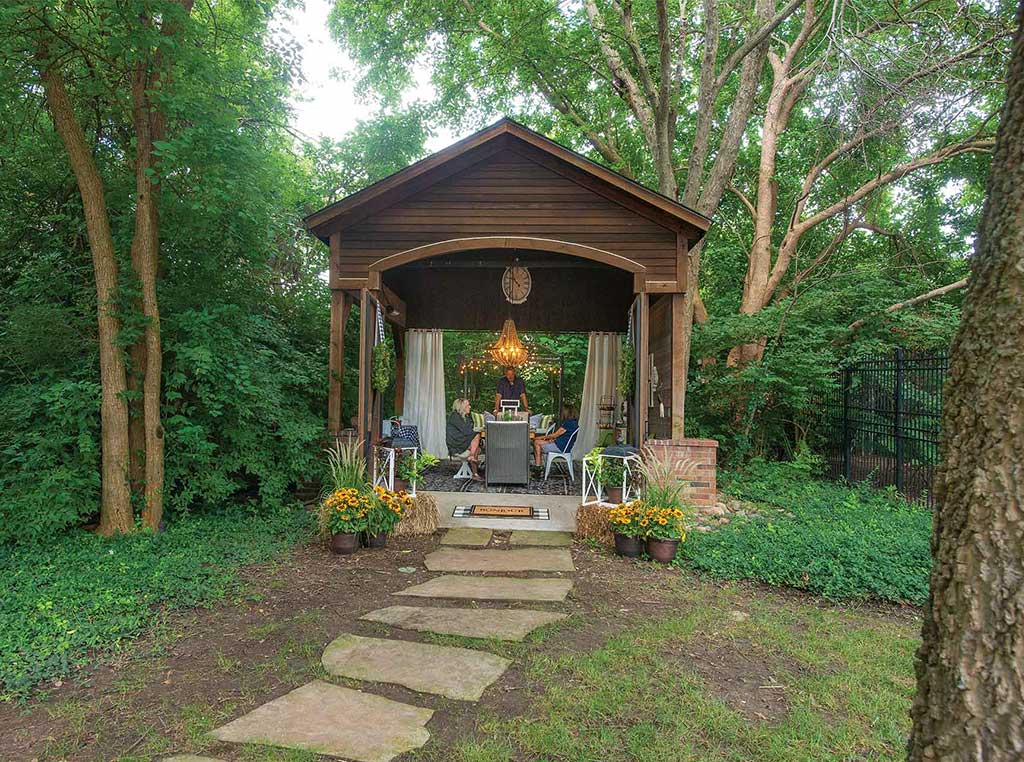 RURAL LIVING
She Sheds
Backyard getaways serve various purposes for homesteaders.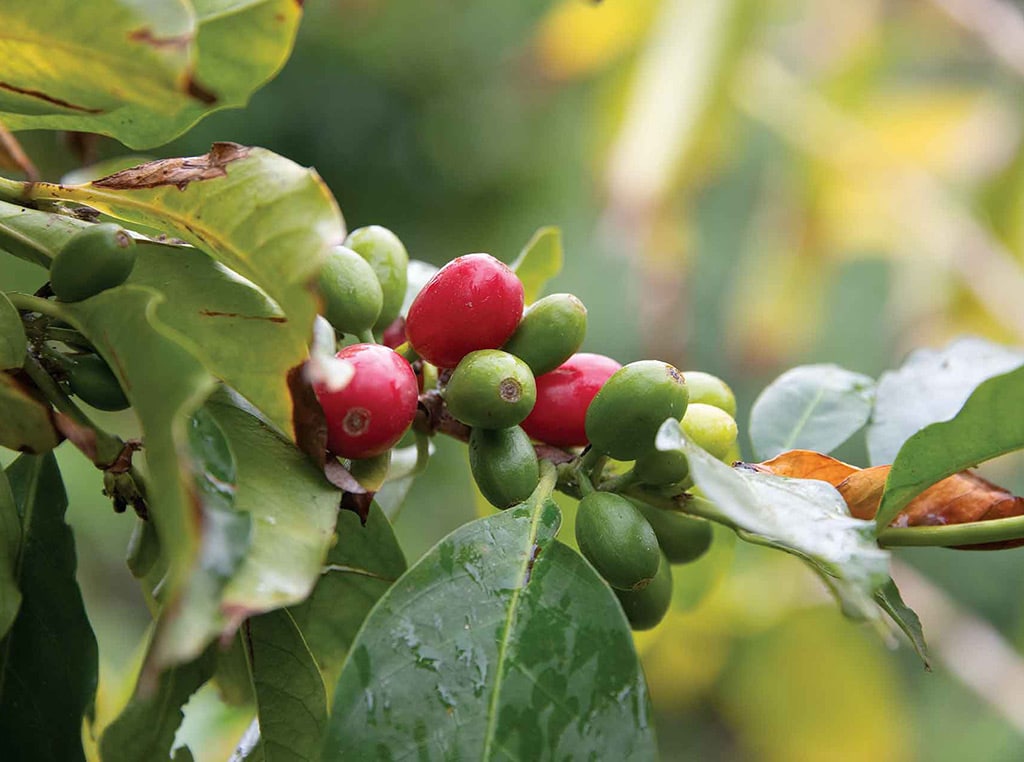 AGRICULTURE, SPECIALTY/NICHE
A Local Cup
California-grown coffee pushes "drink local" to a new level.