Rural Living
September 01, 2022
She Sheds
Backyard getaways serve various purposes for homesteaders.
Move over man caves, she sheds have taken over the spotlight in gender specific sanctuaries. The she shed movement has mobilized women to create unique and customized backyard spaces that reflect their personal style.
"A she shed is an outbuilding that's been repurposed as a private sanctuary where a woman can pursue her personal and private interests," says Erika Kotite, a home and lifestyle expert and the author of She Sheds: A Room of Your Own and She Sheds Style: Make Your Space Your Own.
"She sheds are mushrooming everywhere in a wonderful array of sizes, styles, and uses. Their small footprint makes them easy to fit onto most properties, affording a unique getaway for creative pursuits like gardening, meditating, reading, painting, or even a home-based office away from the distractions of the house," adds the California based author.
Kotite adds that while she sheds may come from an existing storage building in the back yard or from a low cost structure bought off the parking lot of a home improvement store, they're quickly transformed out of this 'great for storage' category. "Tool sheds aren't made for human habitat—but she sheds are," she says.
Kotite and her partner Sabrina Contreras, have built a website (https://sheshedliving.com) filled with stories, projects, and ideas for women who may have a fabulous she shed, are trying to get one, or just enjoy the way the idea makes them feel. "Our site includes information on a newsletter and membership in a community of like-minded women who are sharing their creativity with others in search of that special place of their own," says Contreras.
The fake barn. Oftentimes a she shed is where you find it. For Stilwell, Kansan Betsy Collins, that place was a former equipment shed—actually an 18 x 24-foot roof with a single wall. "It was here when we bought the house and we've turned it into an outdoor dining and entertainment area, have had several family weddings in it and my book club meets there regularly," says Collins.
Large barn doors open on one end of the building (shown on the previous page) and muslin curtains can be drawn on the two remaining sides. "We put in a concrete floor and installed wood shiplap siding on the existing wall to give it a cozier feel. An area rug, furniture, a few antiques, some wall decor, and a chandelier make it fairly formal, yet very relaxing," says Collins.
"We call it our fake barn because it looks like a barn—but it's not. We use it seasonally and I love that it's so open to nature, which makes it a great place to hang out and read or have friends over for coffee or a glass of wine," she adds.
A garden shed. She sheds often serve their owner's gardening passion and that's the case for Joyce Householder's Thyme Out shed. The Johnson County, Kansas, Extension Master Gardener designed and built the 10 x 16-foot shed from scratch with the help of her husband Jon.
"The design is all about the plants," says Joyce. "Skylights and large windows on the south side maximize the sunlight on a plant table and potting bench along that wall and grow lights overhead add even more light. I start seedlings in this area and also winter many potted plants in that light."
An antique sink and unique wooden hospital gurney are the highlights of interior furnishings. A seating area in one corner provides a place to read and relax. A lean-to on the north side of the shed covers an additional potting bench, a tool storage cabinet and an outdoor seating area.
The shed is tucked into Householder's award winning landscaping and—in keeping with the shed's name—she loves to spend time in it. "It's nice to have my own place to work and relax," she says.
Make a wish. While undergoing cancer treatment a few years ago, Marlene Pirotte mentioned to husband Steve that she would really like a she shed. To celebrate her recovery, he made that wish a reality in the back yard of their Denver, North Carolina, home.
"We built the 10 x 12-foot shed from scratch and chose that size because a building permit was not required," says Steve. "We started with the windows—I had salvaged them years ago from a U.S. Army Reserve facility that had closed long ago. The door is also a renovated antique and the roof is of salvaged metal."
The walls inside the she shed display treasured antiques and family heirlooms. "The baker's rack and a metal cart were from my mother's kitchen while several oil lanterns were something my dad had saved from his father," says Marlene.
"My dad collected antique door knobs so we've got them on display, but the highlight is the cake plate from our wedding, which I built into an 'eye hole' window high on the back wall," says Steve.
"I do some gardening stuff in there, but it's mainly a place to just escape and relax while reading or talking on the phone. It's the traditional gathering place for the family on holidays and the kids love decorating it at Christmas," adds Marlene.
Not to be outdone, Steve followed up by building himself a 'he shed' on the other side of the yard. "It's mainly for tool and equipment storage, but I also do some woodworking in there," he says.
Like many backyard she sheds, the Pirottes' is rustic. "It has no heat, electricity, plumbing or insulation—it's strictly for seasonal use," says Steve. This 'outbuilding' theme is traditional with she sheds­, according to Kotite. "By definition, a she shed is a rustic structure meant for seasonal use and for communing with nature, so it's best if they're kept simple," she says.
"People sometimes get their she shed confused with a tiny house and they want to add all the modern amenities to it. That turns it into an additional dwelling unit and of course you can do that, but be certain you understand the impact that has in terms of building codes and total costs."
Daily ritual. Stately elm trees that Hugh Nicks helped care for 'at least 75 years ago' are the backdrop for the shed he and wife Linda use for coffee almost every morning. "We think of it as just another room on our house where we like to start the day sitting on the shed's porch enjoying the babbling water feature and glowing chiminea that are both nearby," says Hugh.
"There's a potting bench and storage for garden supplies inside, so we do some work in the shed, but mostly it's just a nice place to get away and relax," adds Linda.
The intentionally rustic look of the shed gives it the feel of a cabin in the woods, though only steps off the patio of their home in Maize, Kansas. Key features include antique church windows, an old door sporting a refurbished brass knocker and a chandelier fashioned from the twisted branches of a Harry's Walking Stick bush.
Hugh built the 12 x 12-foot structure from scratch in 2010, using wood siding, cedar shake shingles for the main roof and old metal roofing over the porch. A custom-made metal arbor graces the shed's entrance.
A love affair with landscaping and penchant for Florida themed collectibles left little room in Diana Luther's backyard, but that didn't stop her and husband Dil from squeezing in a she shed. The small shed is neatly organized for garden tools and supplies as well as a permanent chair for Luther's garden person Clover.
"Weather permitting, we set Clover outside in her floral attire while we're working in the yard or hosting a garden party," says Luther. "She's named after my mother, who drew her name from my grandmother from Ireland, where clover is a popular flower."
Luther's shed is painted a soothing lavender, reminiscent of the pastel colors of Key West, where the couple lived for 30 years before returning to Wichita, Kansas. "My decorating taste is light and bright and themed in the 1950s and 60s, right down to the 1960s garden book Clover holds when seated in the shed," she says.
Sharing info. The popularity of she sheds has surged largely due to the idea sharing that occurs on the internet's social networks. A search of the topic on Pinterest yields literally thousands of images and ideas that users from around the world have pinned. It may be the best place for she shed dreamers to begin their search. In addition to tips from proud she shed owners, there's also scores of books and manuals as well as connections to companies that sell everything from do-it-yourself kits to prefab she shed or studio units.
Through the She Shed Living website, women can access a design/build package of consulting services that includes site selection, space planning, and a list of builders and other resources.
Kotite says the cost of a she shed ranges from as little as $600 to repurpose an existing structure, to $6,000 to 8,000 for a kit from a home improvement store or shed specialty company. "A top-of-the-line she shed by a professional builder with plumbing and electricity can cost up to $30,000. That's a lot, but it's still less than the typical cost of adding a room to the house."
Lowes Home Improvement (https://www.lowes.com) offers a line of 8 to 10 x 12-foot storage shed kits ranging from $1,500 to $3,500. A video gives instructions to turn one into a dedicated she shed by adding a foundation, skylights and French doors for a total cost of $5,000.
Studio Shed (www.studio-shed.com) offers prefab she sheds customized to many different uses at prices from $20,000 to $25,000. 3D design assistance is available on the site and scores of photos and stories from successful she shed users are attached. ‡
Read More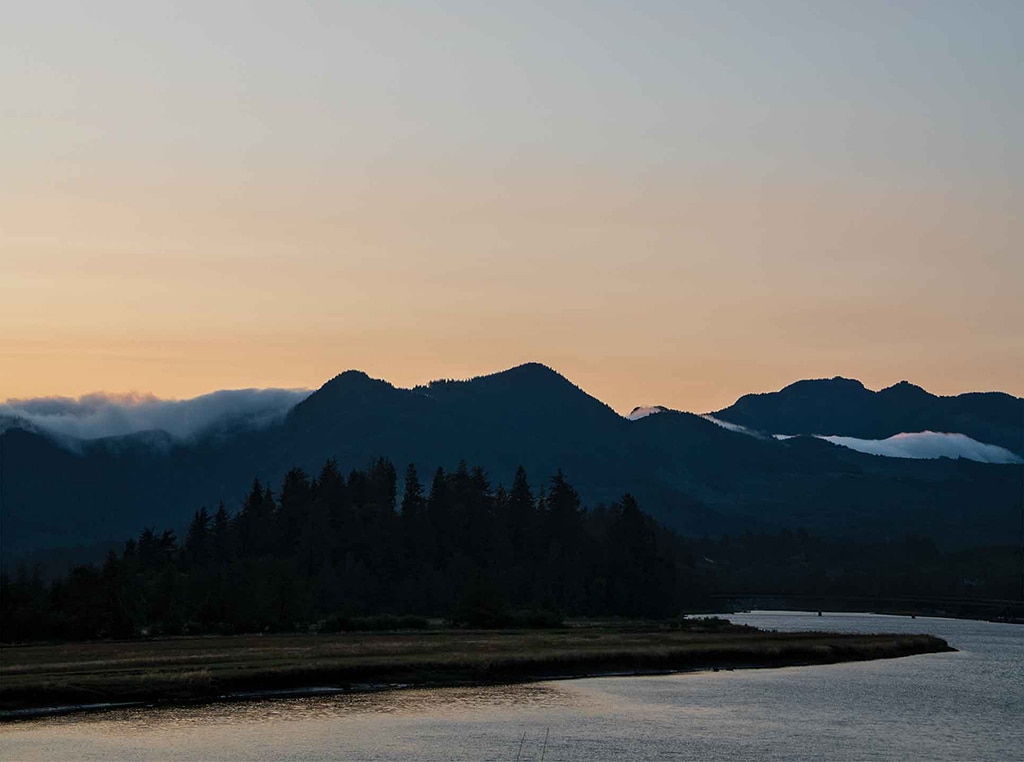 AGRICULTURE, SPECIALTY/NICHE
From Shop to Shore
Food trail links farms and food along Oregon's coast.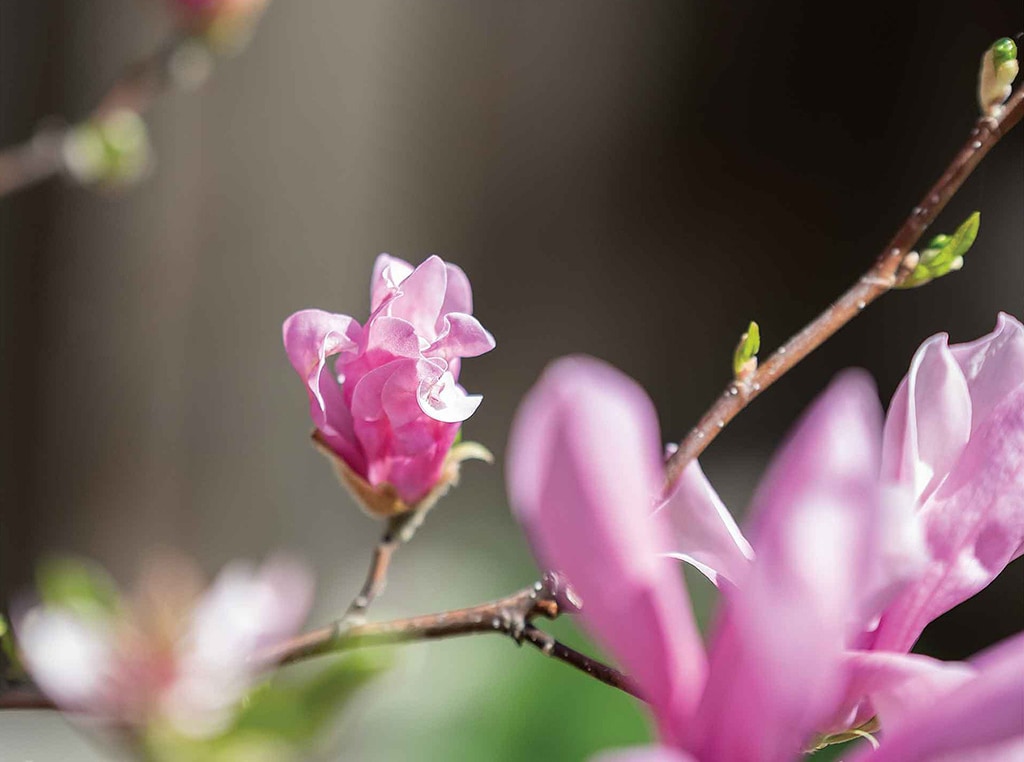 RURAL LIVING
Interest Blooming in the Magnolia
Millennia old trees having their moment in the sun.