Agriculture, Innovation
March 01, 2022
Farm Fresh 24/7
Self-serve farm store offers health and convenience.
The oldest barn at Codman Community Farms, the barn with the stone walls and the piglets snuggling on the dirt floor, was built in 1740. But just a few yards away, state-of-the-art self-serve bar code scanners chirp 24 hours a day for residents of Lincoln, Massachusetts, and other shoppers who have driven from as far as Boston—45 minutes down the road—at the farm's store.
Midnight runs aren't the busy times for the farm shop, notes store manager Tyler Kennedy. But they're still a great way to connect the farm to the community that has supported the 17-acre farm and the volunteer-led non-profit that has run it since 1973.
"It's very few people after 10:00," Kennedy says. "The numbers are low, but I do know people like the novelty of it, and maybe come late a couple of times out of necessity.
"I hear from different customers how cool they think it is," he points out. "You give people respect. They give you respect. And I get the sense that people are very appreciative of that."
COVID highlighted its benefits. Shoppers flocked to the farm store throughout 2020 rather than brave supermarket crowds—sales that year hit $1.7 million.
"It's socially distanced, it's in the barn, and you can come at 2:00 in the morning," says Nancy Fleming, president of Codman Community Farms' board of directors.
Super-local. Most Codman Farms customers had been driving by the source of their meat (and 20,000 pounds of fresh vegetables) all year long. The operation's professional farmer, Pete Lowy, rotates 36 Red Devon cows, 150 Tamworth/Gloucestershire Old Spot pigs, 300 turkeys, 5,500 broiler chickens, and 1,300 laying hens through about 150 acres all over town. The farm is a perfect complement to the Lincoln Land Trust's conservation easement program, which has helped preserve the area's rural character and inspired landowners to invite Lowy to use or manage their land.
That means all the livestock infrastructure is portable, including wagons for feed and water, as well as solar-powered fencing.
Lowy hired on at Codman Farms in 2016, expanding the livestock production business he and his wife Jen had built nearby.
"When I came, this was sort of like a hobby farm—sort of half petting zoo, half hay farm," says Lowy. "That first year, we went from $25,000 in livestock sales to over $400,000. We went from 100 chickens to 1,000 my first year."
Visitors still drop in on the farm all day long to see the animals, listen to story time in the sugar shack as maple syrup bubbles in the vat, set up an easel and paint the landscape, or just stroll around.
But it's not all playtime. The farm's 100-or-so volunteers are an integral part of keeping the farm running, whether they're washing the 1,100 eggs collected each day, mowing fields, painting barns, or catching broilers for slaughter.
Bar codes. Kennedy handles the behind-the-scenes duties at the farm shop. Key to the system is entering product codes and prices into the computerized Ishida scale. He can then weigh produce and meat and print priced bar codes that customers can scan on the shop's Toast point-of-sale system. Customers can check out easily and pay by credit or debit card. Kennedy says the average sale rings up at about $40.
Customers can also donate money to the farm or the local food bank at checkout. Many do.
Stealing was a problem at first, but cameras in the shop and parking area are a strong deterrent.
"We definitely caught a few thieves in the beginning," Fleming says. "The police were involved, went to their houses. They weren't criminally charged, but they had to come back and pay us every single penny in cash, and they're not allowed to return."
Of course, Codman Community Farms' loyal shoppers are welcome to return whenever they want to—day or night. ‡
Read More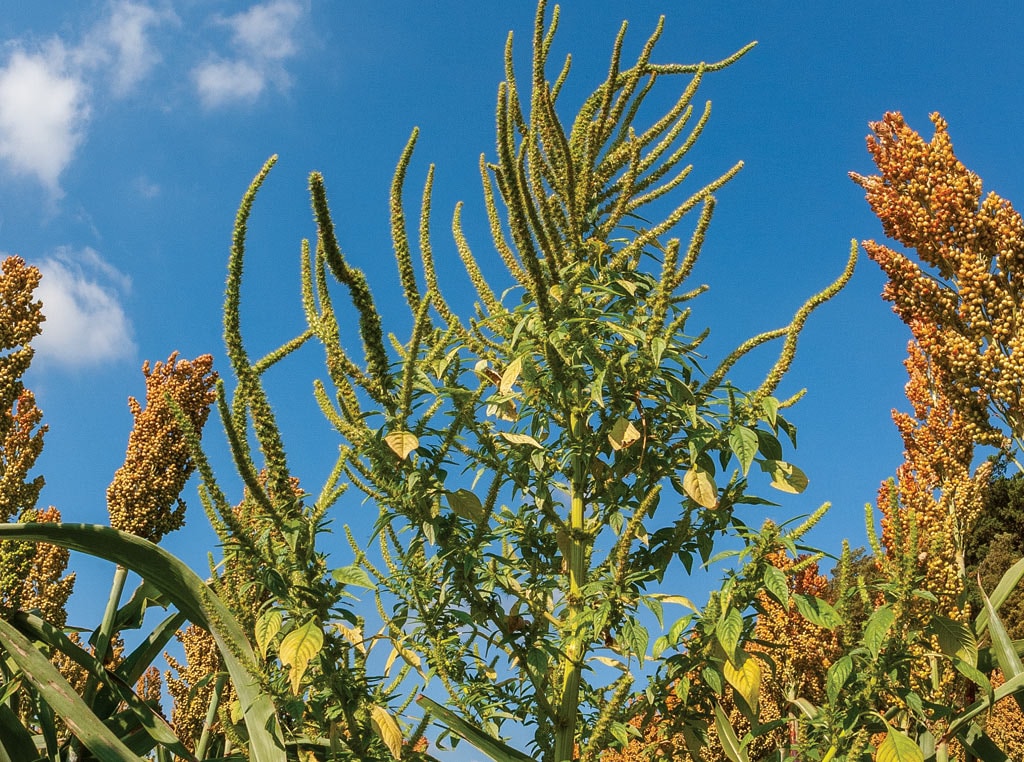 AGRICULTURE, SUSTAINABILITY
Breaking the Bank
Herbicide resistance requires a new level of weed control.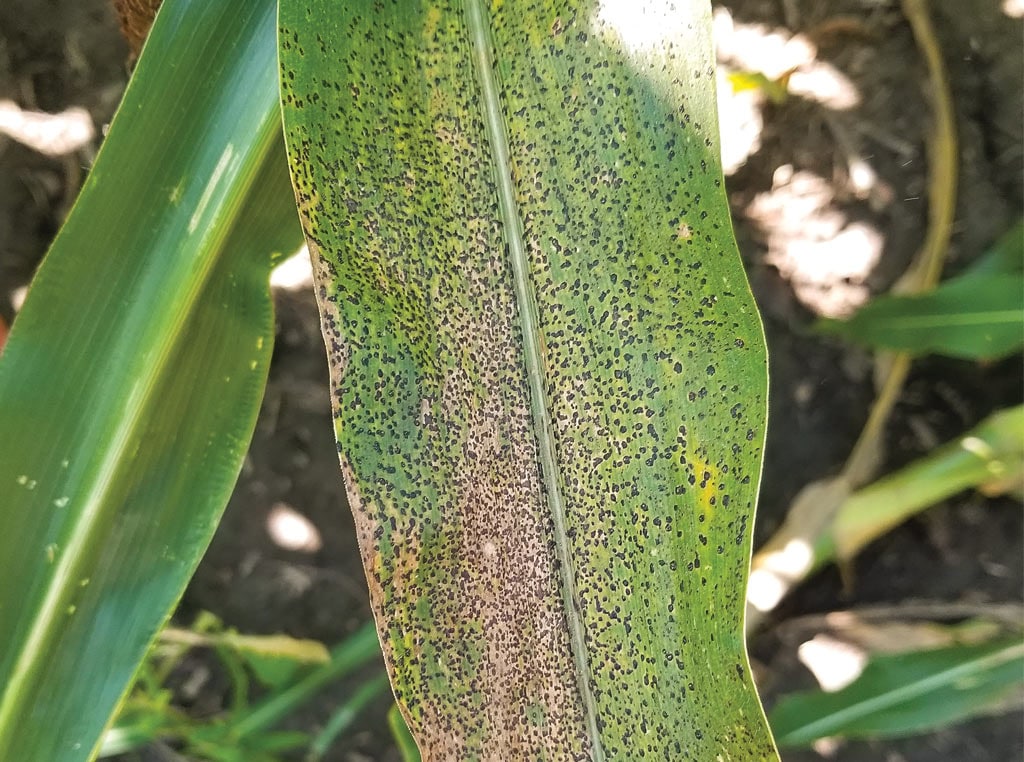 AGRICULTURE, SUSTAINABILITY
Tarspotting
Emerging leaf disease spreading across Corn Belt.