Agriculture, Product
March 01, 2022
Small But Mighty
Big innovations for high value crops
A flash of green between the trees in a local orchard, a familiar yellow stripe spotted in a vineyard—small John Deere tractors represent huge opportunities for growers of orchards, vines, and bedded crops.
From the 1-Series through 6-Series, Deere has created dozens of tractors to meet the specific demands of the high-value crops sector. It's easy to spot some of the special designs, like the longer, wider wheel bases that give compact utility tractors extra towing muscle; the low-profile 6-Series tractors that glide under branches and vines; or high-clearance drop axles that sail safely over expensive bedded crops.
Other improvements are in the details, like the easy-fill gas cap on the back of the tractor, a 0.14 mph creeper transmission, closed-center hydraulics that minimize heat buildup, or even the finely threaded screws that provide almost infinite control of seed depth on Monosem planters.
That's a lot of brawn, but the new generation of smaller tractors has brains, too.
Today, owners of 5R and 6M tractors have JDLink™ and integrated AutoTrac™. Work Planner, within the Operations Center, allows producers to zero in on critical tasks and set boundaries, making it easy for operators to jump into the seat and get the job done right.
The Smart-Apply® Intelligent Spray Control System™, a John Deere dealer exclusive from Smart Guided® Systems, provides an exciting look at futuristic application technology available today.
Added to an air-blast sprayer, Smart-Apply maps each tree on the go with Light Detection and Ranging (LIDAR), adjusts independent variable rate nozzles, and directs spray only to the canopy. The result: 87% less airborne drift, 93% less spray on the ground, and a reduction in spray consumption of as much as 73%.
"If we look back 25 or 30 years ago, we were managing zones," marvels Adrian Saenz, division business manager for John Deere. "Now we're going down to the individual plant level." ‡
Read More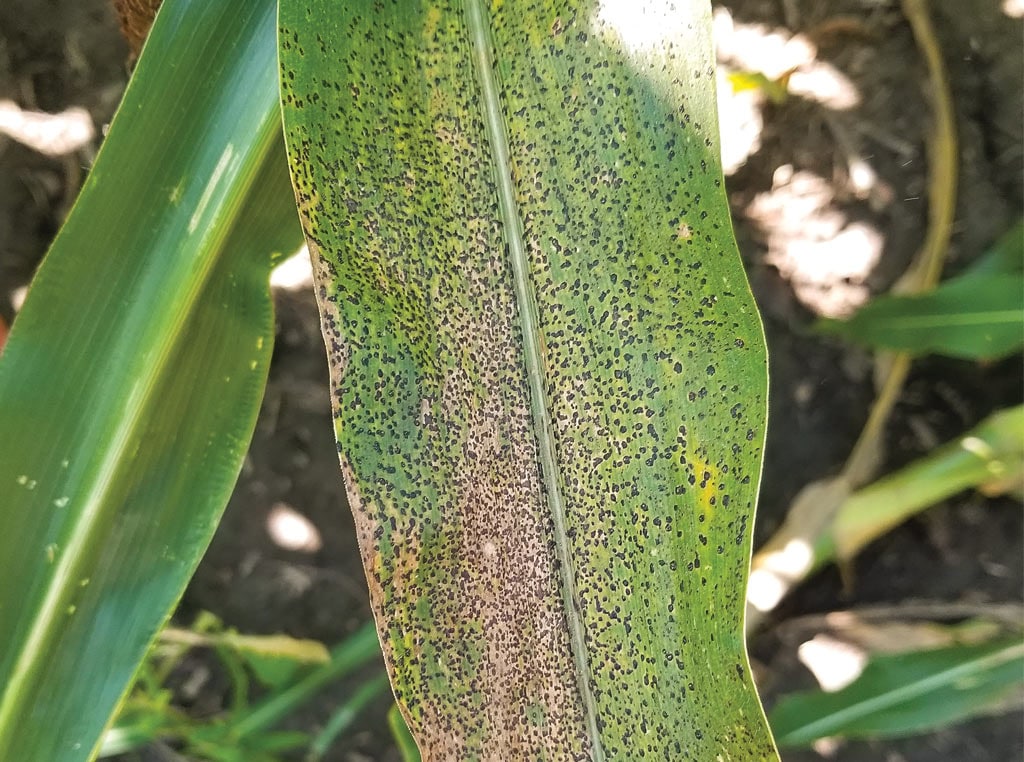 AGRICULTURE, SUSTAINABILITY
Tarspotting
Emerging leaf disease spreading across Corn Belt.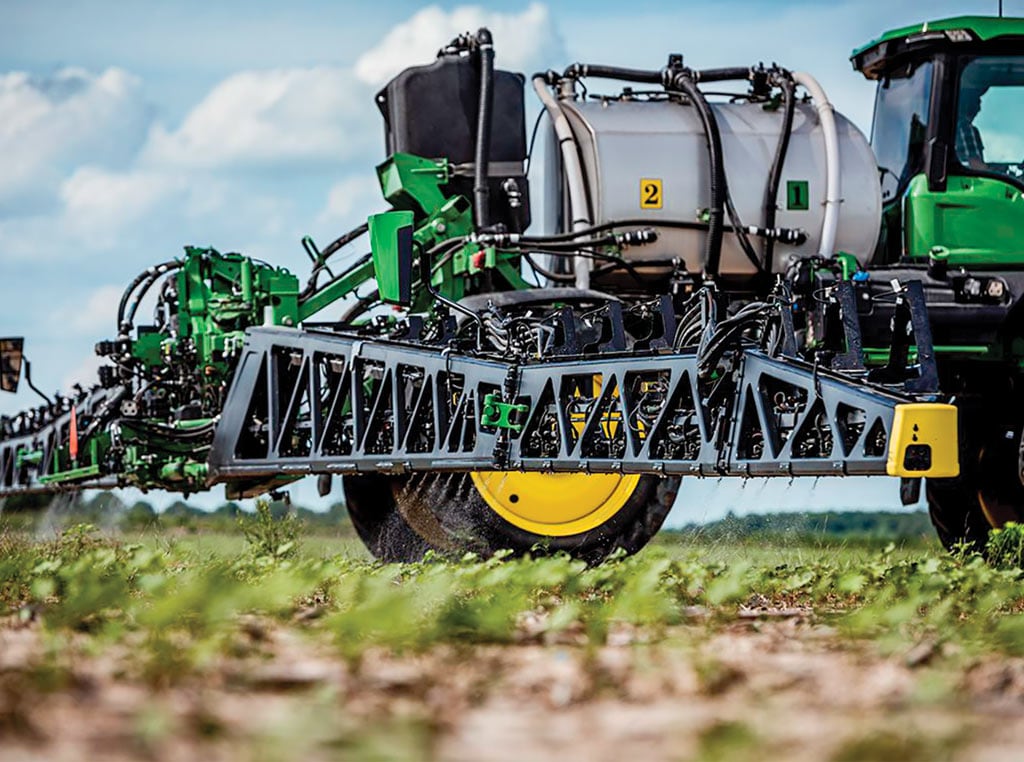 AGRICULTURE, PRODUCT
Tech@Work: See & Spray™ Ultimate
Corn, soy, and cotton growers can better control weeds and gain savings with game-changing See & Spray™ Ultimate technology.