Rural Living
April 01, 2022
Building the Offbeat, Off-Grid
A world of experience and a dash of whimsy deliver off-grid living with a creative lean.
Nestled among the dangling branches of a sprawling weeping willow lurks a surprise. A cement mixer looms, its nose balanced on the support of a 20-foot segment of a decommissioned crane.
Designed to imitate a rocket, a plexiglass bubble tops the end that once spouted concrete. Inside is equipped with a ham radio, Wi-Fi, solar-powered lighting and a cozy loft where Jared "Cappie" Capp's daughter, Alex, can while away an acreage afternoon playing at her favorite hobby.
The cement mixer-rocket-tiny house-tree house is accessed by an arching stairway spanning a small, bubbling irrigation ditch.
Stairs deliver visitors to a landing where they can enjoy the treetop, visit the rocket or hop on a zip line to soar past the Spearfish, South Dakota, acreage's chickens, garden and Capp's great grandfather's restored 1887 farm house.
This is what you get when a free-spirited, multi-generational builder passionate about using natural, local and repurposed materials makes an acreage his canvas.
Nestled within the old gold mining town of Spearfish, the family homestead's newest structure is a fully off-grid straw-bale house.
"I circumnavigated the globe a few times in the Air Force. I always found buildings in other countries fascinating: stucco in the Middle East, the permanence of stone structures in Europe, slab and mud homes in Africa," he says.
"I've traveled to all 50 states and 63 countries. I took something away from every place, including building with what's available locally."
Muddy goals. In 2004, he dabbled with off-grid living, modifying an old school bus with solar power, solar hot water and a composting toilet. However, upon returning home in 2008, he dreamed of a more permanent structure — a straw bale house.
It took four years and changing laws at the local and state level to get the permits. But Capp is stubborn. His was the first code-approved straw bale house in the state.
"It has off-grid water, sewer and electric all to international code," he says. Capp, a contractor, has since become known for his creative, natural, off-grid builds, and for tackling challenges.
He built the first code-approved shipping container home in the state, too. He's constructed A-frame cabins, straw houses, homes with living roofs and restored historic buildings.
His designs—and his acreage—are interwoven with local, natural building materials. They also include creative and functional applications of repurposed, antique, discarded or waste items.
Each build is unique, creative and sustainable in its own right.
"I like being able to give people the option to do something different, build something that is sustainable, beautiful and natural," he says.
And something fun. A game can be made of wandering Capp's property spotting repurposed items.
The bottoms of glass bottles make decorative, colorful swirls in the mud wall backing up his straw bale sauna and adjacent pizza oven. A hodgepodge of wrenches and gears make a fun art piece atop a fence. What remains of a steel sheet that various parts were cut from at a factory serves as his garden gate, which is opened and closed with the help of a large stone counterweight. Flattened coffee cans and metal oil signs side the chicken coop — a coop with a solar-powered automatic door for the hens.
Reusing comes naturally. As a kid, Capp helped his grandfather and father build and worked at the family motel doing simple repairs with what he had on hand.
"At 10 I had the ability to look at things through the lens of how I could repurpose and reuse what I had available to me," he says.
Be the change. While Capp was inspired to think outside the building box, it would take living by example to build his business, Pangea Design Group.
"I had to put my money where my mouth was, using natural, local materials to make my own acreage a showpiece for the company," he says.
Clients can now visit his straw bale home, restored farmhouse and container houses to confirm his ability to deliver off-grid. While they're there, they may be inspired by his gabion fences built using local stone and topped with small beds of hardy succulents.
Capp appreciates function and beauty. "The stones hold heat from the sun, making a micro climate next to the fence," he says.
He wants his clients to have those little joys in their properties, too. "People crave natural, beautiful, sustainable construction, but it's not always an option. I can open that world to them." ‡
Read More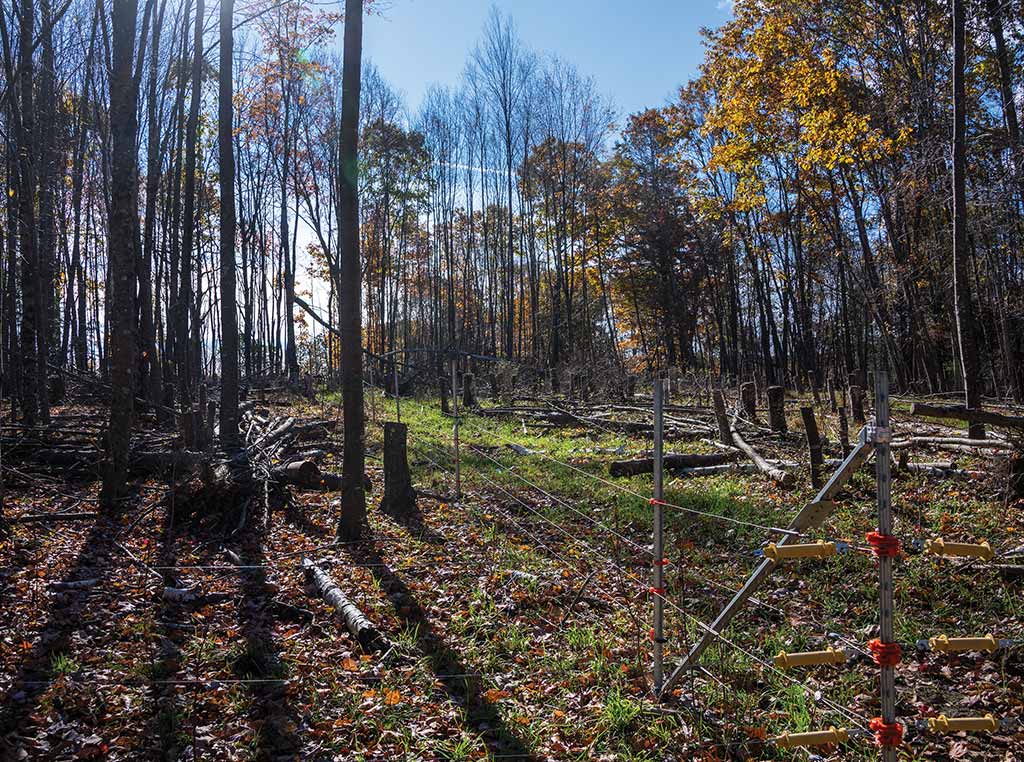 AGRICULTURE, LIVESTOCK/POULTRY
Into the Woods
Mixed livestock clear a path for forest grazing.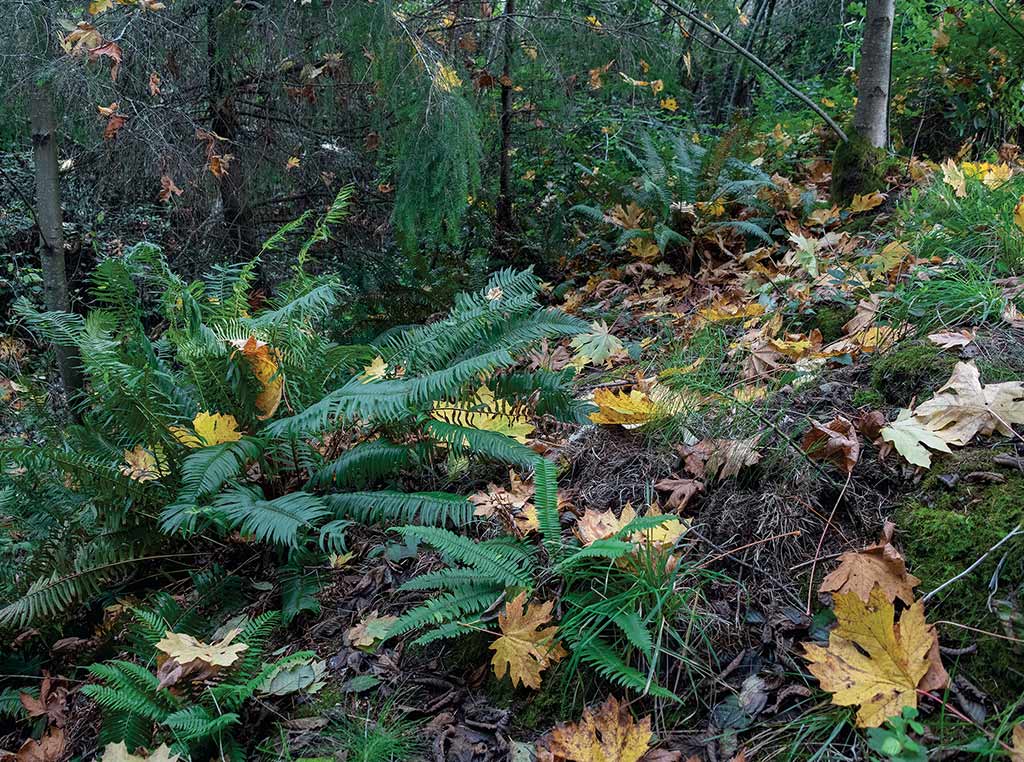 RURAL LIVING
See the Forest for the Trees
Create a plan for your woodlands.