Agriculture, Specialty/Niche
April 01, 2022
From Field to Bowl
Potato grower finds success through vertical integration.
The first major winter storm of 2022 hit Moncton, New Brunswick, on Friday January 7th and the Finnamore household was fully prepared. They even had their Covered Bridge Storm Chips, giant 284-gram bags (10 ounce) containing Creamy Dill, Homestyle Ketchup, Smokin' BBQ and Salt & Vinegar, seasoned separately and mixed together in one bag, on hand to weather the snowy winter days.
"Is it even a Maritime storm without storm chips?" Allison Finnamore says. "Not really. As soon as we hear of a storm on the way, we make sure to have a bag of storm chips in the cupboard."
Covered Bridge Potato Chip Company seems like a Maritime institution that's been around forever, but the Waterville, New Brunswick, company has only been around since 2009. In the earliest days, Ryan Albright, the company's affable president, set out across Atlantic Canada to convince retailers to carry their chips one store at a time.
"I put six cases and a wooden rack in my Corolla and went to set up a store," Albright says. "I'd come back, get another six cases and a wooden rack, then go out and set up another one. I just kept doing that until I had 30 to 40 stores set up and then bought my first route truck. It was a lot harder sell than I thought it was going to be. I'd say, "look, we'll put the chips in your store, and you don't pay me until they're sold. If they don't sell, I'll take it back.
"That's still how we operate today."
The Albright family has grown potatoes in central New Brunswick since the 1920s. Ryan and his brother Matt launched Carlton County Spud Distributors, their potato distribution company, in 2004, as a way to sell the potatoes they grew on their farm and from other farms and to raise enough income to buy out their father, uncle and grandfather.
The brothers bought the family farm in 2006. Shortly afterward, Ryan convinced his brother that they should launch their own potato chip company using their great-grandmother Lela's recipe that she would make on her wood-fired pot belly stove. They named it after the nearby renowned 391 meter (1282 feet) long Hartland Covered Bridge, the world's longest covered bridge.
"I had spent a lot of time down in the United States for our potato distribution company selling to a lot of potato chip companies and realized that we don't have a lot of potato chip companies in Canada," Ryan says. "There was nobody making Dark Russet chips or sweet potato chips and I thought this is something we could do. After three years of market development, building the factory, installing the equipment and doing our testing, we fired up the first fryer and cooked our first few batches at the end of 2008.The first chips rolled off our production line in 2009."
Unlike other potato chip companies, every chip is made from potatoes grown on their farm. They've invested heavily in climate and atmosphere-controlled warehouses capable of storing them for a full 12-month cycle. The last of the previous crop is coming out of storage just as the new crop starts going in. Albright says they're also one of the few startups that built their own manufacturing plant instead of having them made by a co-packer.
Most years, 50,000 people, including around 350 bus tours, stop by and watch how potato chips are made from their facility's viewing gallery. Tourists learn about the history of potato chips and see videos on how potatoes are produced on their farm today and in original historical footage from 1955. They also get bags of freshly cooked Dark Russet chips that Covered Bridge is famous for and can use 30 different shake-on seasonings to create their own chip flavors in the gift shop. Visitors love it.
Sea salt is the perennial flavor favorite, salt and vinegar is a close second, but their crinkle cut chips are popular too.
They also have chips made with the traditional white potatoes that are marketed as a co-brand product with East Coast Lifestyle, a Nova Scotia apparel company. Recent additions include POP IT popcorn and a line of chickpea chips sold under the LELAS label in honor of Matt and Ryan's great grandmother. The company also co-packs Russet chips for a variety of private store labels across Canada, and abroad.
"People are always looking for unique items, especially the younger generation, if it has a story behind it," Albright says. So, it helps that we have a great story to tell. We're a family business that started from literally zero and then built our brand from the ground up through hard work and determination." ‡
Read More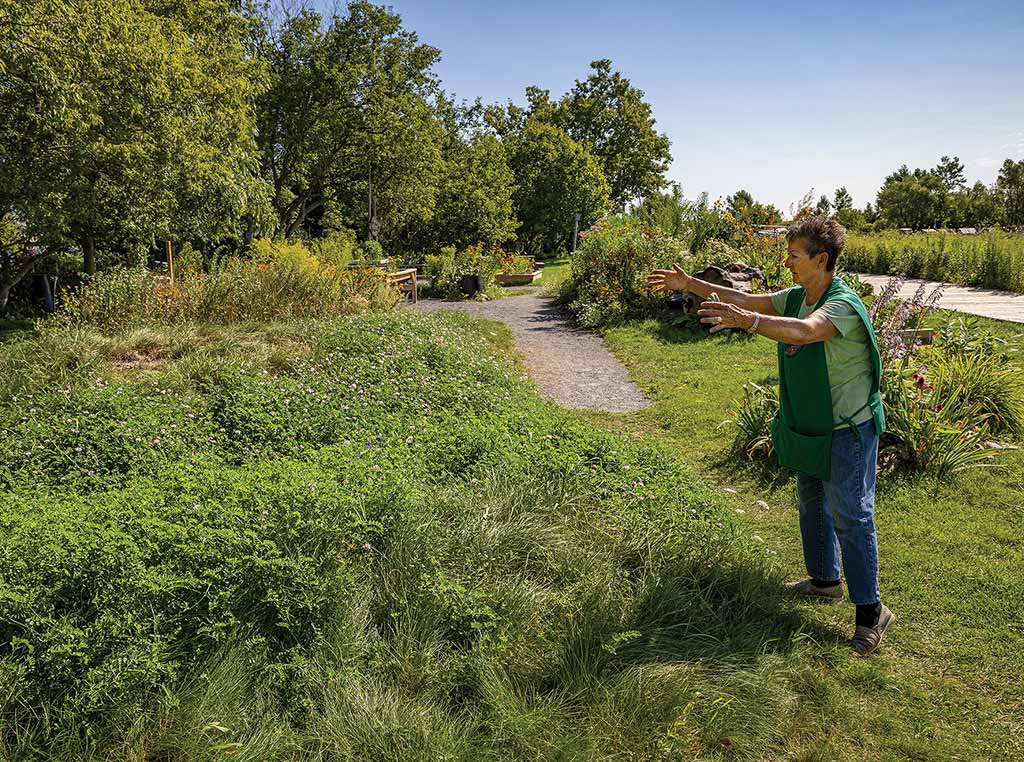 SUSTAINABILITY
Ecological Gardens
Mimicking nature to create a space of beauty.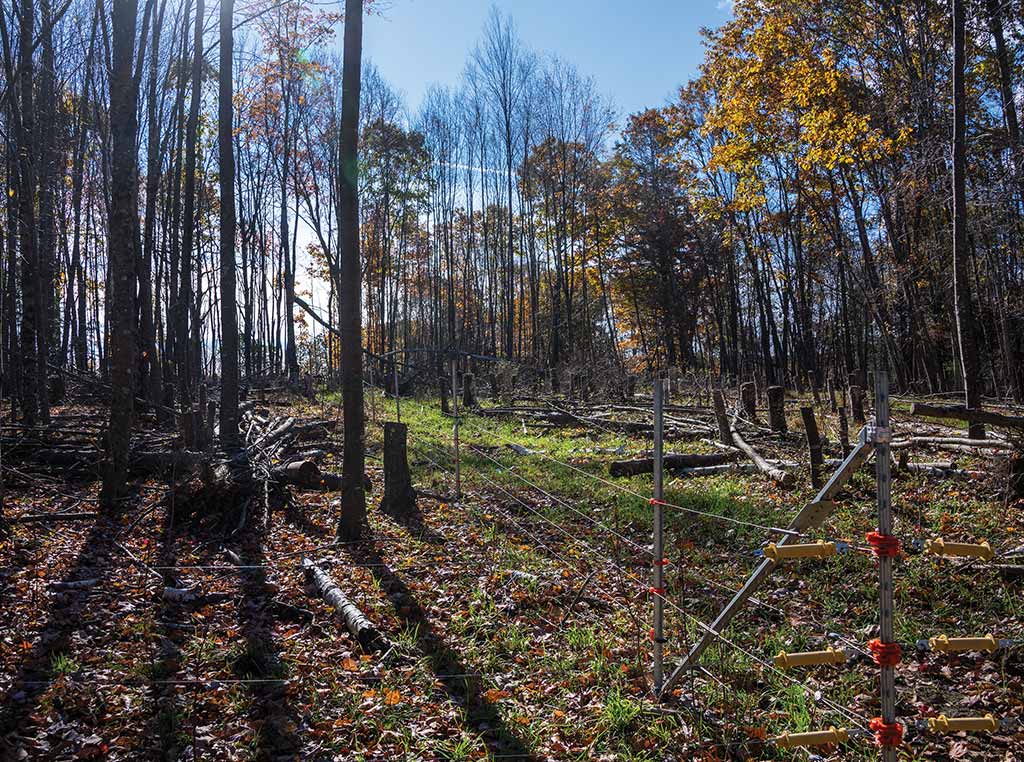 AGRICULTURE, LIVESTOCK/POULTRY
Into the Woods
Mixed livestock clear a path for forest grazing.