Shining Bright
Buckhorn Nursery cultivates thriving business in the Sunshine State

5 MIN READ
Plants are part of the beauty that attracts visitors to Florida every year. For over a half-century, Buckhorn Nursery in Zolfo Springs has helped beautify the Sunshine State. The fourth-generation business is co-owned by brothers Harold and Brian Lambert along with their nephew Corey Lambert. "We've built our reputation by providing quality materials, along with honest, prompt service," says Brian. "That has always been the goal."
The large wholesale nursery provides plants to retail nurseries, landscapers, and major theme parks in the area. "One of our selling points to a landscaper is being able to supply everything they need for a given job," says Corey.
Everything under the sun
Buckhorn Nursery grows over 300 varieties of plants, including everything from bamboo for theme parks to the hawthorn and viburnum that landscapers commonly use to cover large areas. "Any landscape material you would see if you visit Florida, we grow," says Corey. The nursery's plants are used on highway projects as well as at hotels, shopping malls, restaurants, and homes. Corey takes pride in knowing that some of the plants that visitors see likely originated from Buckhorn Nursery.
Across the sprawling 100-acre nursery, over 40 John Deere Gator™ Utility Vehicles scurry about, hauling trailers of containerized plants. Some move plants from a centralized location where they have been potted to rows where that particular variety is grown. These plants get all the care they need, from fertilizer to trimming, at that spot until they are ready to harvest.
Each day thousands of plants are also hauled from these areas to another central location where they are loaded onto trucks. An average of four delivery semitrailers are loaded each day. The nursery supplies containerized plants primarily in Florida but also as far north as Virginia and as far west as Texas and Arizona.
Four John Deere 204K Compact Wheel Loaders lift custom trailers of plant materials to the height of the semitrailers, making it easier for workers to load the trucks. "Our 204Ks have been instrumental in our loading operation," says Brian.
Rising son
Brian and Harold's grandfather moved to the area in the 1920s, so the family has farmed the land for almost 100 years. Buckhorn Nursery was founded by their parents, Ronald and Margaret Lambert, in 1959. "When my dad came back after World War II, he started working at a nearby nursery and really liked it," says Brian. "So they moved to this property in 1959 and started a small nursery."
When he was growing up during the 1970s and '80s, Brian remembers the nursery raising a lot of azaleas, ferns, and citrus trees for a retail market. In the early '90s, he helped the nursery transition to wholesale only, a process that took a decade. At the time, many of the plants were still in the ground. Today all plant material is containerized, which is much more efficient.
The John Deere 204K Compact Wheel Loaders play a critical role in keeping everything in motion by loading trucks, hauling dirt, moving materials, or handling other tasks such as installing fence posts. "They're strong and easy to operate, and can get into tight areas," says Brian. "They are extremely efficient, and we haven't had any substantial problems." The nursery looked at similar machines from other brands but found them lacking. "They were slow, not very user friendly, or didn't have local dealer support."
A star is born
Recently the nursery demoed a new John Deere 184 G-Tier Compact Wheel Loader designed to provide an economic alternative to similar-sized compact loaders without sacrificing performance or quality. "It's lighter and has slightly less horsepower than the 204K, but it can load a full bucket of heavy material," says Brian. "The differences are very subtle."
"The build quality of the 184 G-tier is very similar to the 204K," adds Corey. "With a fair price point and comparable performance, the 184 G-tier is incredibly promising. It's just a great little machine to operate."
The open canopy helps deliver maximum visibility from the seat and allows operators to easily get on or off the machine. "The visibility is great," says Brian. "You are up high and can really see what's going on. I can't imagine having anything else."
The controls are intuitive for operators of all skill levels. "We have many operators who run the compact wheel loaders, so we need something simple and uncomplicated," says Brian. "The controls on the 184 G-tier are very user friendly. Third-function hydraulics are conveniently located on the joystick. And Quik-Tatch™ makes it easy to change attachments from the seat."
The automatic transmission is easy to operate. "We don't have a single operator who runs the machine all day," says Corey. "All crew members are trained to operate it. The 184 G-tier is easy to get into and as simple to run as the family sedan."
The nursery has been running John Deere equipment for 25 years. In addition to the Gator Utility Vehicles and four 204Ks, the business has owned a 210LE "Skip" Loader, a 444J Wheel Loader, an older 670A Motor Grader, and a few ag tractors. "John Deere's product quality has always been top-notch," says Corey. "But they set themselves apart because they have the parts and service support needed to keep us moving."
The high level of service and support from its local John Deere dealer, Everglades Equipment Group, has helped keep Buckhorn Nursery going. "Our customers expect their material when they want it," says Brian. "That's a big part of our business. If we have to stop and fix machines, that's going to slow us down and we're not going to be able to deliver the material on time. With all the John Deere equipment we've owned, we rarely have breakdowns or downtime. But if we need service and support, we've never had to wait. Deere and our local dealer always take care of us."
Buckhorn Nursery is serviced by Everglades Equipment Group, Plant City, Florida.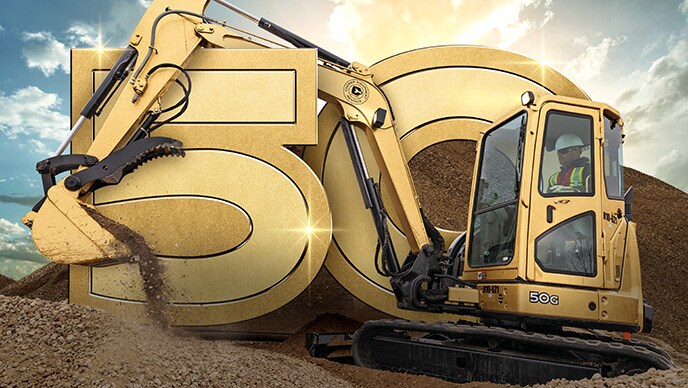 Golden Opportunity
An Ontario equipment rental company has thrived thanks to a people‑first approach.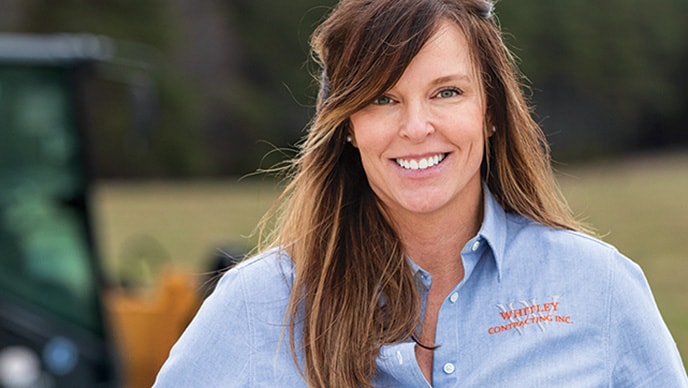 Pouring It On
Business is booming at Whitley Contracting, thanks in large part to the leadership of its female president, Brandy Whitley.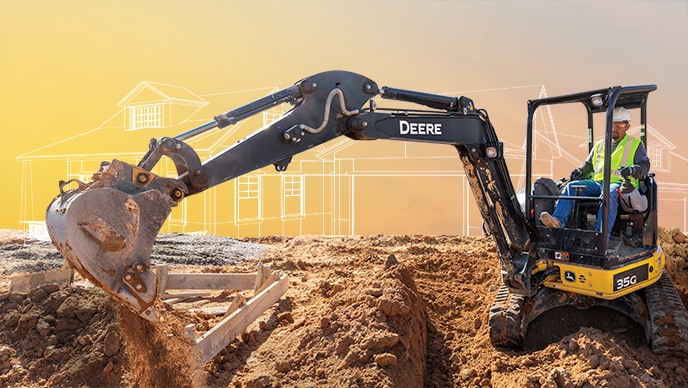 A Solid Framework
See how the underground work of Barbour Pourron Plumbing & Service is supporting new residential development in North Carolina.
Think readers would dig your story?
You could be featured in an upcoming edition of Worksite Journal. To be considered, just tell us a bit about yourself and your story idea by filling out this form.