Agriculture, Farm Operation
November 01, 2020
Meet the Perennials
Not all farmers are wilting as they age.
It's a far too hot and steamy July morning to be standing out in a barley field, but that doesn't deter Darwin Kells' agronomy customers from attending his annual crop tour. They know the grizzled, sixty-year-old Elfros, Saskatchewan farmer and agronomist will always have something new and interesting to show them. It doesn't hurt that he's a natural showman and his presentation brings life to the driest technical material.
Most Canadians retire at age 62 but Kells won't be one of them. He loves farming and working as an independent agronomist. Since he's in good health; has no children waiting in the wings to take over; and has the support of his partner Elma Fischer, he feels no urgency to retire.
"I strongly believe that I have work to do yet to make the land better," Kells says. "It's challenging to push the limiting factors to move yields to the next level. I've also developed strong relations with my customers. This pushes me to seek out things that I think they may not have been exposed to and bring them forward. It keeps us from becoming stagnant or myopic."
Canada and the United States are aging rapidly. Partially this is because we're living longer, but it's mainly due to having fewer children. American women now have 1.77 children in their lifetime while Canadian women have 1.5; the replacement birthrate is 2.1. There are now more people 65 and over in Canada than 15 and under.
Aging is far more pronounced in the countryside. The average US farmer is 59.4 years old, 21 years older than the median American. The typical Canadian farmer is 55, 14 years older than the national average. The difference is due to the high percentage of rural young people that leave for better work or education opportunities after high school and never return.
There's nothing fair about getting older. Some will be ravaged by time and illness by 60, others are going strong at 85. Yet all are viewed as past their prime.
Changing the narrative. "Aging is portrayed as a narrative of decline, not an opportunity for change," says Suzanne Hall, Director of Research at Ipsos-Mori in the United Kingdom and author of a 2019 study, The Perennials, the future of aging. "People in their later years are increasingly packing their life to the full. For many, their reality doesn't necessarily align with the labels they've been given. They're not wilting in the autumnal years of their life. They're perennials."
Kells' keen desire to keep learning and pushing boundaries could qualify him to be a poster child for the perennial generation. The term was first coined by American tech entrepreneur Gina Pell in 2016 to describe ever-blooming individuals who retain their sense of curiosity about the world around them and want to share it with others. Kells likes the term because it implies he'll be back again next year.
One of the biggest reasons that the name is catching on is because the baby boom generation (full disclosure: I'm a boomer) is aging. My generation doesn't like to think of itself as old. Hall's study found that baby boomers tended to picture themselves as nine years younger than their actual age.
Kells isn't the only farmer planning to continue well past the age when those in other occupations have retired. Retired farmers have long been an important labor resource. Nearly every grain farmer has had an older family member or neighbour run a combine at harvest.
Increasingly people in other occupations are working well into their senior years as well. Some work to make ends meet while others do so because they enjoy it. The most recent US Census found that 20 percent of the American workforce is now over 65. Gallup's 2017 "Economy and Personal Finance Survey" reported that 63 percent of those still working expected to work part-time and an additional 11 percent responded they planned to work full-time after they retired. When asked why, they responded because they wanted to over because they had to by a 2-to-1 margin.
Harry Byce, a 60-year-old dairy farmer from Beachburg, Ontario, and his wife, Celeste O'Meara, reached a crossroads in 2012. A catastrophic fire destroyed their old tie-stall barn shortly after Byce's 52nd birthday. It forced them to decide if they wanted to build a new barn at this stage of their lives or exit the dairy business.
"Fifty-two was too young to retire; our sons were only three and five at the time so we would have to do something anyway," Byce said. "I started dairy farming right out of high school. It's all I've ever done and all I ever really wanted to do. I'm a lifer."
The vast number of technological advances that have occurred in dairy farming made the decision simpler too. Building a state-of-the-art dairy facility would reduce the strain on Byce's back and knees. So, the couple spent the summer touring barns and eventually decided to build a composted pack barn and milk with robots.
"Robots are great when everything is rolling along properly," Byce says. "They're milking cows while you're asleep. But they've a lot of moving parts and they're expensive to maintain."
Today, the couple's sons are 11 and 13 years old. They're still too young to decide if they would like to farm or not, but Byce and O'Meara plan to keep farming as long as they can. Each year they keep milking allows them to pay down more of their debt load and gives the boys a better opportunity to take over the farm if they wish to. If they do something else, the couple will have more money to retire with.
His own terms. Robbie Dreger, a 68-year-old grains and oilseed producer, and a retired teacher from Lang, Saskatchewan, farms because he wants to. Dreger describes farming as his hobby. None of his children are interested in taking over his fifth generation 2100-acre farm, so he plans to keep farming indefinitely under his own terms. The farm's future will eventually be determined by estate planning. "A close friend came down to help out in the spring and fall," Dreger says. "Last year he developed quite severe prostate cancer and that gave me a bit of a wakeup call; almost an epiphany that it was time to re-evaluate what I was doing."
Dreger made a decision to sell his aging fleet of equipment except his combine. He now rents out two thirds of his land to a young area farmer and arranged to have the rest of his land custom seeded and sprayed. He'll do his own harvesting.
"I really enjoy everything about farming, even spraying," Dreger says. "So, I found a way to keep myself engaged and keep doing some of the farm work. I'm still making all the farm decisions and retain ownership over what happens on my land. I know others are going to make different choices. A good friend of mine north of me decided last winter that he had enough of farming at the age of 57. He didn't want anything more to do with it; they called up the auctioneer and they're done. As for me, I'm not totally done with it yet; I just reorganized how I'm working and what I want to work at."
"A 60-year-old now is not the same thing as a 60-year-old was 40 years ago," says Darrell Bricker, CEO of Ipsos Global in Toronto, Canada. "We're going to be seeing older people doing just about everything. Now, one of the things that we're going to have to get over is this out-of-date vision of who older workers are and what this means. Ageism, this idea that people have a 'best before' date like fruits and vegetables, is really one of the last bastions of acceptable prejudice that still exists. Shouldn't the decision about whether someone is too old to do something be left up to them?"
Read More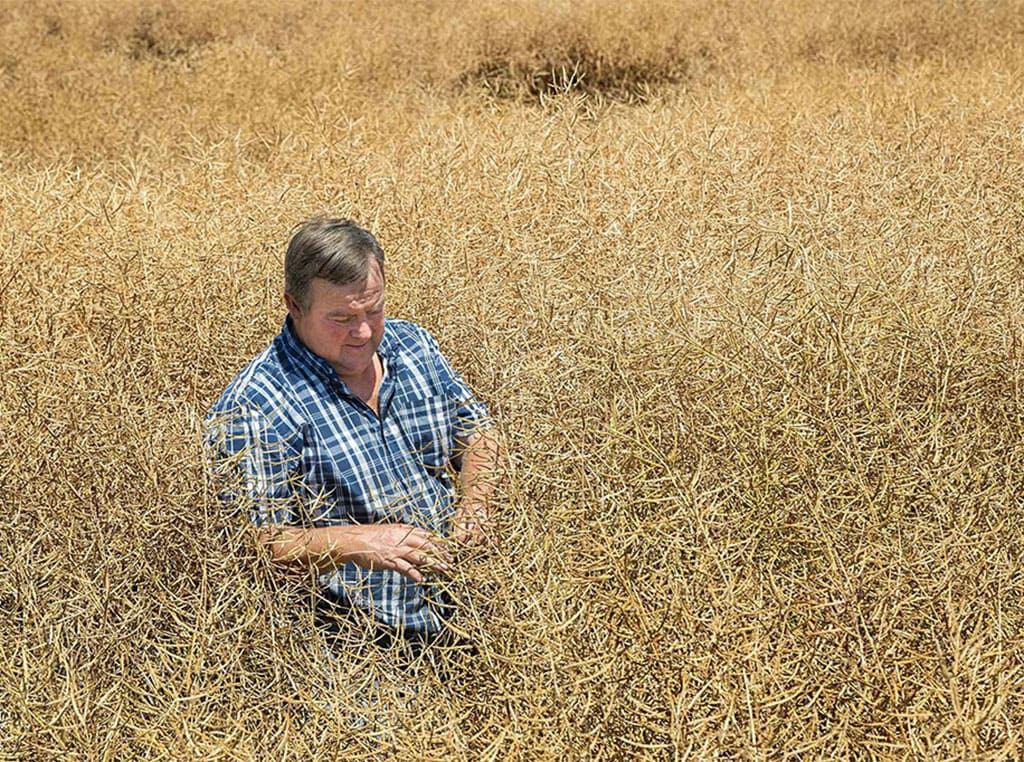 Sustainability
What About Winter Canola?
Farmers experiment with oilseed alternative.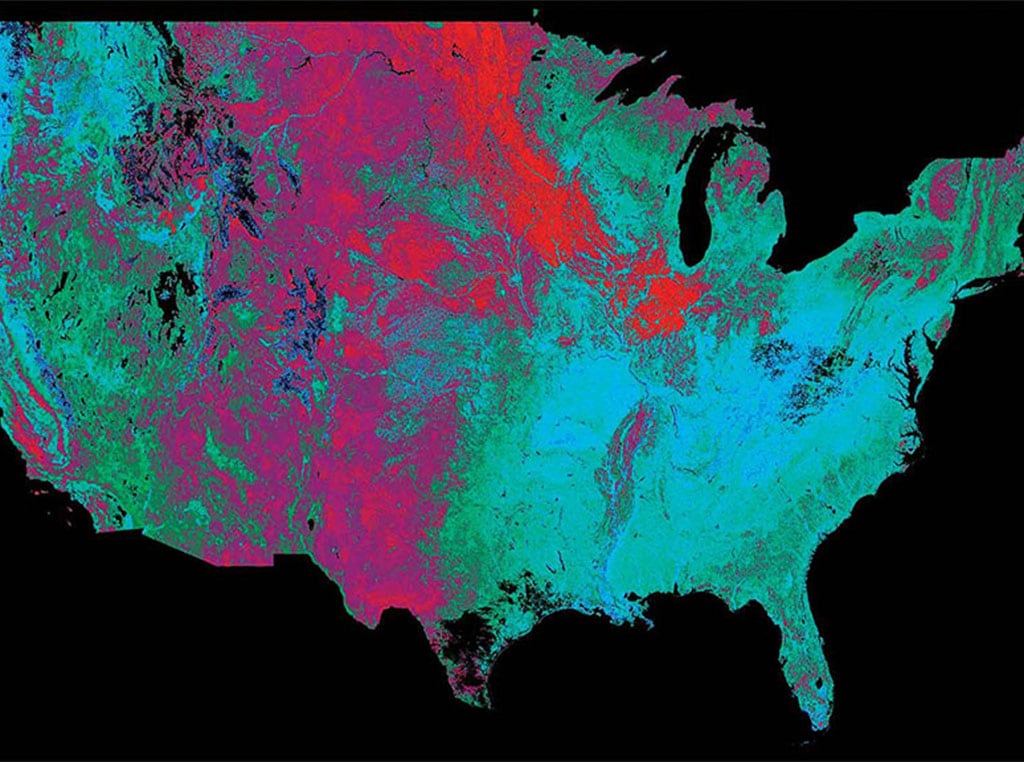 Ag Tech
Watching Corn Grow
Stages of development in major corn growing states.