Agriculture, Sustainability
November 01, 2020
What About Winter Canola?
Farmers experiment with oilseed alternative.
It's July 5th and the combine is rolling on Scott McLean's winter canola field near Harrow, Ontario. The yield monitor is bouncing between 50 and 90 bushels (50-pound bushels) to the acre. It was beyond dead dry at 6-percent moisture content but still netted 66 bushels (3300 pounds) per acre at the crushing plant.
In parts of the field the desiccated stand still towers over his father Dennis McLean's head. It's a remarkable stand compared to the spring canola stands in Western Canada. Dennis re-seeded the field to a short season soybean variety on July 6th.
New option. Ontario farmers have had checkered experiences growing winter canola in past decades but a vanguard of Ontario farmers is having great success growing Mercedes, a new non-GMO variety, distributed by C&M Seeds in Palmerston, Ontario, over the past three years.
Nathan VanOverloop tried a small field of Popular, another winter variety, near Dresden, Ontario, in 2019 as part of a program at ADM's Windsor, Ontario, crushing facility. It yielded just shy of 84 bushels per acre and won the Ontario Canola Growers Association Yield Challenge. He says growers should expect it to produce about 70 to 80-percent of their winter wheat yields.
Winter canola has been a huge crop in northern European countries for decades. It's quietly become common in the American South and has exploded across the Southern Plains too. Eric Page, a research scientist at Agriculture and Agri-food Canada's Harrow Research Station in Southern Ontario, is puzzled it is taking so long to catch on in the Upper Midwest and Ontario.
"Winter canola is most attractive to growers in the southern counties (of Ontario) where they have the opportunity to double crop soybeans," says Meghan Moran, the canola and edible bean specialist with the Ontario Ministry of Agriculture and Rural Affairs (OMAFRA). "They can really make good money growing it."
"My canola grossed about $750 dollars an acre this year," Scott McLean says. "I'm targeting a 40-bushel yield from the double crop of soybeans too. If we hit that, we'll make really good money off those acres this year."
Winter canola has advantages for growers in other areas too, Moran says. The crop fits very nicely into any rotations that include winter wheat. The best time to plant it is in late August or early September, right in the middle of the long window between the end of the winter wheat harvest and the start of the soybean harvest. The crop is ready to be desiccated and harvested in late June or early July, typically about 10 days before winter wheat is ready to harvest.
The seeding rate for Mercedes can range between two and five pounds an acre. It's a small seed so accurate seed placement is very important for good emergence. Growers in Western Canada primarily plant canola with air drills but some have had great success using their planters too.
Canola really loves nitrogen. The general rule of thumb is to apply three pounds of actual N for each bushel of canola.
"We apply 30 to 40 pounds of nitrogen and a little bit of sulphur in the fall to get it going," Pages says. "The balance of your nitrogen, another 100 to 150 pounds depending on your yield target, has to be applied in the spring before bolting."
Field selection is critical; it doesn't like water ponding on it in the spring. Growers also have to be aware of their fields' herbicide history; all canola is highly sensitive to any herbicide residues that affect brassicas. The crop overwinters as a taproot in the four-leaf stage, so it provides good soil cover over the winter. But frost heaving has been known to cause winter kill during the spring freeze-thaw cycle in fine clay soils.
"A late frost in May can abort any open flowers," Moran says. "But we had temperatures as cold as -4 degrees Celsius in 2020. The crop lost a few flowers and some stems cracked possibly leaving an opening for disease, but overall, I was very impressed how well Mercedes tolerated the frost."
Winter canola gets an early jump on the weeds in the spring; it's a very competitive crop. It shoots up in the spring and quickly canopies over the rows. Weed control is rarely an issue.
"You have to control any volunteer winter wheat you have," VanOverloop says. "Few other annual weeds compete against it."
Only three herbicides are currently registered for winter canola. Assure II controls volunteer winter wheat and other grassy weeds. Treflan 360 provides pre-emergent weed control. But since it has to be incorporated Page doesn't expect many farmers will find it attractive. Lontrel is the product that has Page excited; it's one of the few options farmers have to control herbicide resistant Canada Fleabane.
Winter canola is potentially susceptible to all disease and insect pests that affect spring canola. The biggest risks are from sclerotinia (white mold) and the cabbage seed pod weevil.
"The crop never really dries out so most producers will treat their crop with fungicide to reduce their risk," Moran says. "Cabbage seed pod weevil is a native species. It hasn't been a big problem so far but we expect they'll become a bigger issue once the crop is more widely grown. One nice thing about winter canola is it's harvested before the Swede Midge can cause issues."
Yields similar to farmers like McLean and VanOverloop have had, despite a relatively dry year, have attracted a lot of attention. Judging from the amount of calls and emails Moran has been getting this summer, he expects to see a big jump in acres in 2021.
Read More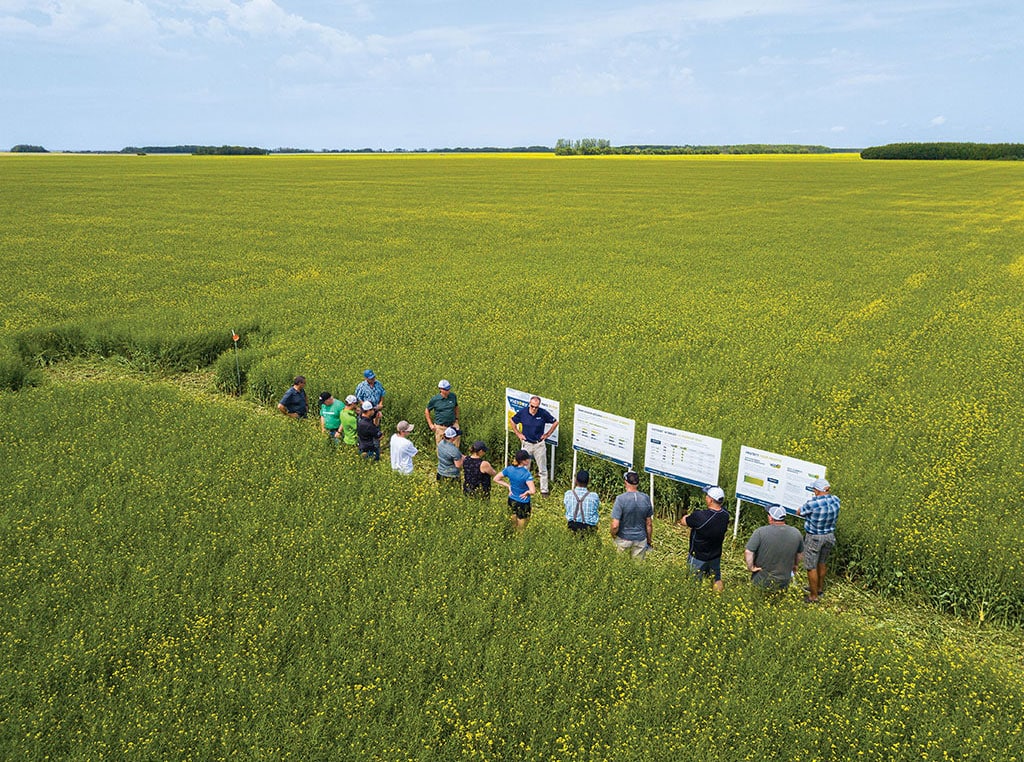 Farm Operation
Meet the Perennials
Not all farmers are wilting as they age.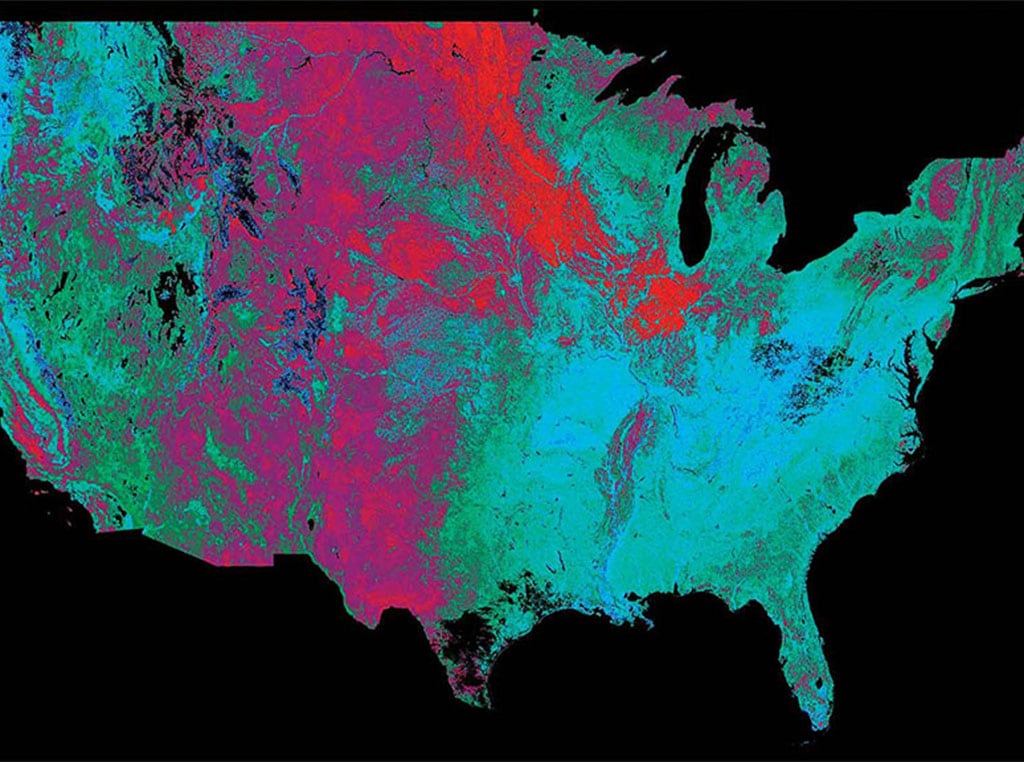 Ag Tech
Watching Corn Grow
Stages of development in major corn growing states.