Building Connections
John Deere compact machines help Denver infrastructure company get it done on cell-tower and fiber-optic projects
People depend on cell-phone towers and fiber-optic networks to communicate with friends and conduct business from almost anywhere. These services offer reliable connections over long distances, providing the necessary backbone for the digital age.
Kevin Glynn, general manager, A to Z Field Services, Denver, Colorado, believes these two cornerstones of telecommunication infrastructure are not going anywhere soon. "We've heard for 20 years that cell sites will get replaced by satellites, but it hasn't happened," he observes. "Right now, business is good. The outlook for the next two years is outstanding."
Glynn runs the fiber and wireless division of A to Z Field Services, which serves the northeastern part of Colorado, from Fort Collins to Castle Rock to the eastern state line. His five excavation crews and three cell-tower crews provide services for companies such as Verizon, Dish, and T-Mobile.
Mobile platform
At a lonely cell-tower site amidst a wide expanse of the Eastern Plains near Fort Collins, one of the company's crews installs power lines and fiber. A John Deere 35G Compact Excavator digs trenches while a 320G Skid Steer backfills and moves materials. With the Rocky Mountains visible on the distant horizon to the west, the crew braves a brisk February wind that cuts to the bone. The cold snap doesn't deter the operators working from the heated seats of their comfortable four-season cabs.
Working at a cell tower can be a tall order. In addition to the heights that must be scaled to install a dish or antenna, the sites are cramped and fenced in, which is why they are perfect for compact equipment. "We really like the mini excavator and the skid steer for working in tight areas on cell sites. We also own a 50G Compact Excavator for when we need to dig to deeper depths."
Glynn has run larger construction machines, but like many others serving the communications and utility infra-structure markets, he understands the benefits of using compact equipment. "I can put a compact excavator and a skid steer on the same trailer I use to haul a larger machine."
That dig-and-go mobility is important for fiber work in more urban areas. "We're very mobile," explains Glynn. "We're on and off the trailer and up and down the street. We're fast and quick, but our compact excavators with tracks help ensure we're not breaking sidewalks or tearing up people's yards."

"When my guys show up for work, the equipment must run. With John Deere equipment, we can be confident that it will."
Watch Video
Working partner
Last year A to Z Field Services purchased four John Deere 35G Compact Excavators, a 50G Compact Excavator, and a 320G Skid Steer. Glynn has run Deere machines his whole career because he knows he can rely on them. "We've had these six machines a year now and we've had no major issues with them," he reports.
The support of the local John Deere dealership, 4Rivers Equipment, has also been important to the company's growth. "The biggest thing I noticed right away was machine availability," says Glynn. "We've been able to get the equipment we need, when we need it."
4Rivers works hard to live up to its brand tagline "Your working partner." "They are convenient and easy to work with. Whether I need a thumb for a compact excavator or JDLink™ Express installed to track machine health and location, our dealer representatives get on it right away."
JDLink allows 4Rivers to remotely monitor machine vitals and respond quickly. "That's huge," says Glynn. "By alerting us, they often can help us address issues before they become more major problems."
A to Z Field Services also has a preventative-maintenance agreement with 4Rivers. "It really takes the hassle out of everything," says Glynn. "We receive alerts and everything is scheduled at a convenient time to minimize downtime."
Uptime is everything to Glynn. He and his team have numbers they need to make every week, so it's no surprise he's obsessed with production. "When my guys show up for work, the equipment must run. With the help of John Deere equipment and our local dealer, we can be confident that it will."
A to Z Field Services is serviced by 4Rivers Equipment, Fort Collins, Colorado.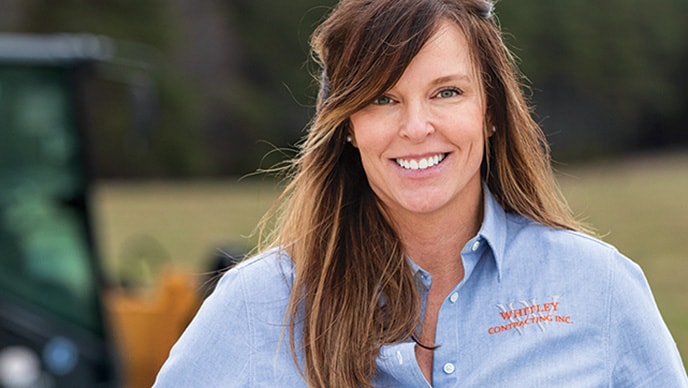 Pouring It On
Business is booming at Whitley Contracting, thanks in large part to the leadership of its female president, Brandy Whitley.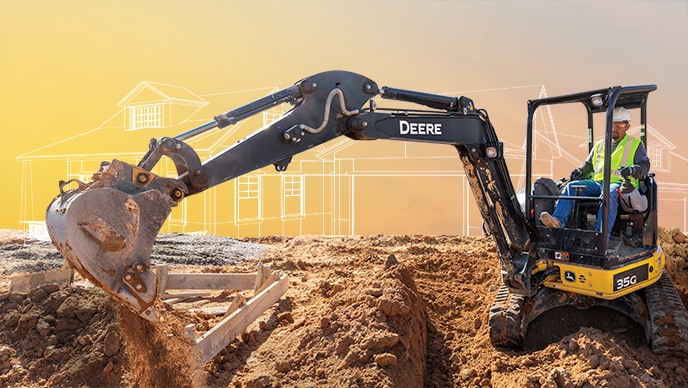 A Solid Framework
See how the underground work of Barbour Pourron Plumbing & Service is supporting new residential development in North Carolina.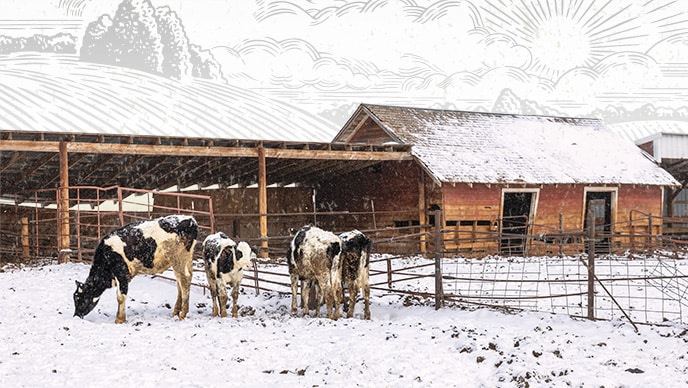 Homesteader Heritage
An emphasis on hard work and efficiency keeps things running smoothly at Crow Creek Dairy.
Think readers would dig your story?
You could be featured in an upcoming edition of Worksite Journal. To be considered, just tell us a bit about yourself and your story idea by filling out this form.