Kaizen
The Key to Success at Deere-Hitachi
At the Deere-Hitachi Construction Machinery Corporation in Kernersville, North Carolina, more than 800 skilled employees produce impressive machines like the 210G LC Excavator. Thanks to the 30-year partnership with John Deere and Hitachi Construction Machinery, over 55,000 midsize hydraulic excavators have been manufactured for use in North, Central, and South America.
So what's the secret to the company's success? If you were to ask the employees at Kernersville, they'd all say the same thing: kaizen. It's a Japanese term that roughly means "continuous improvement" - and it's an integral part of everything they do at Deere-Hitachi.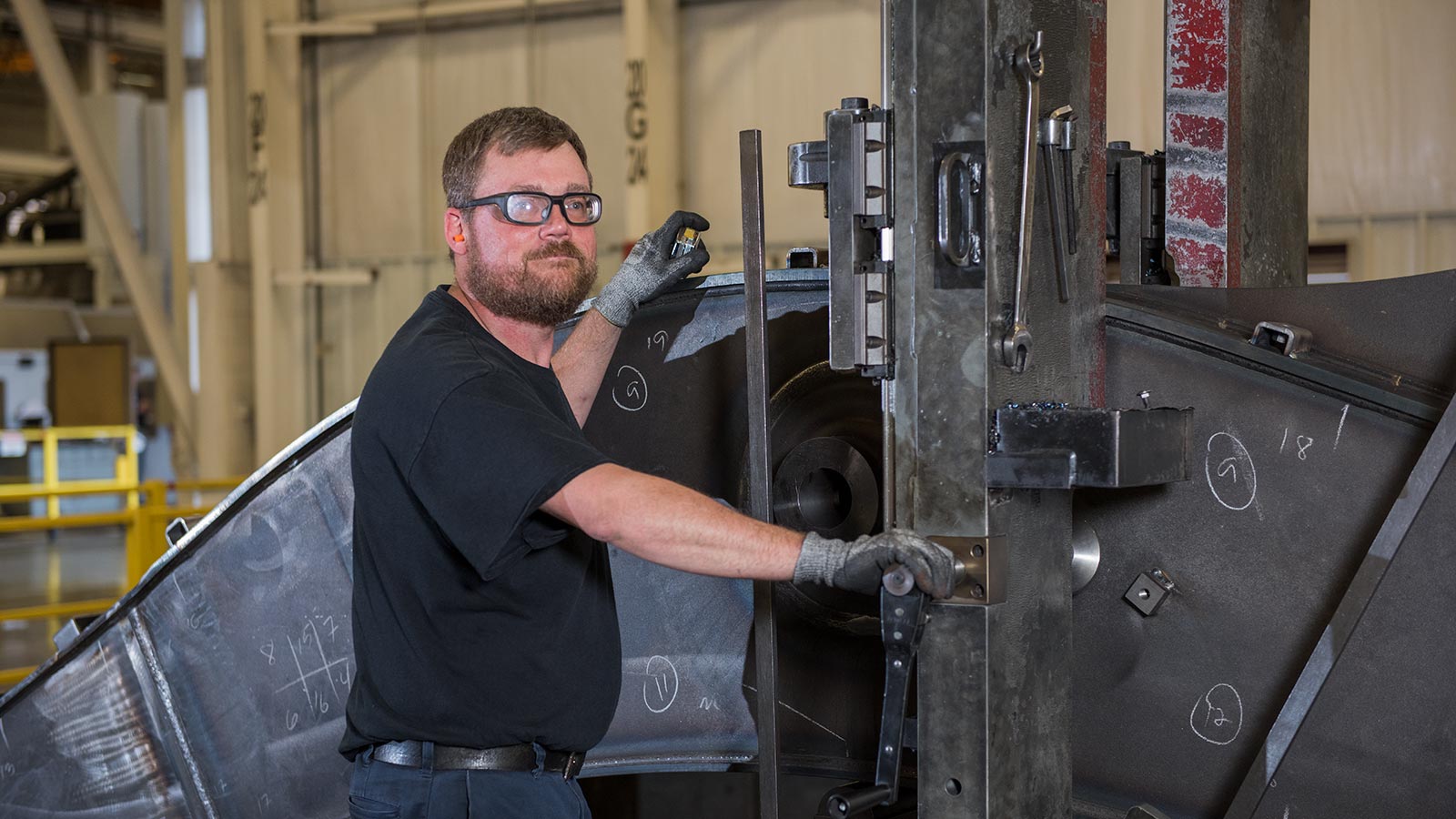 On Productivity:
"Every day, we change for the better. We make small improvements all the time. That's how you grow a business. We're always finding ways to be more productive. When I first came on, we had five machining cells. Now we have twelve. We basically have two people at each workstation - we're moving parts that quickly. You work hard each shift because everyone else is working hard, too. We're improving every day, and we're doing it together."
- Joe Walker, Machining Technician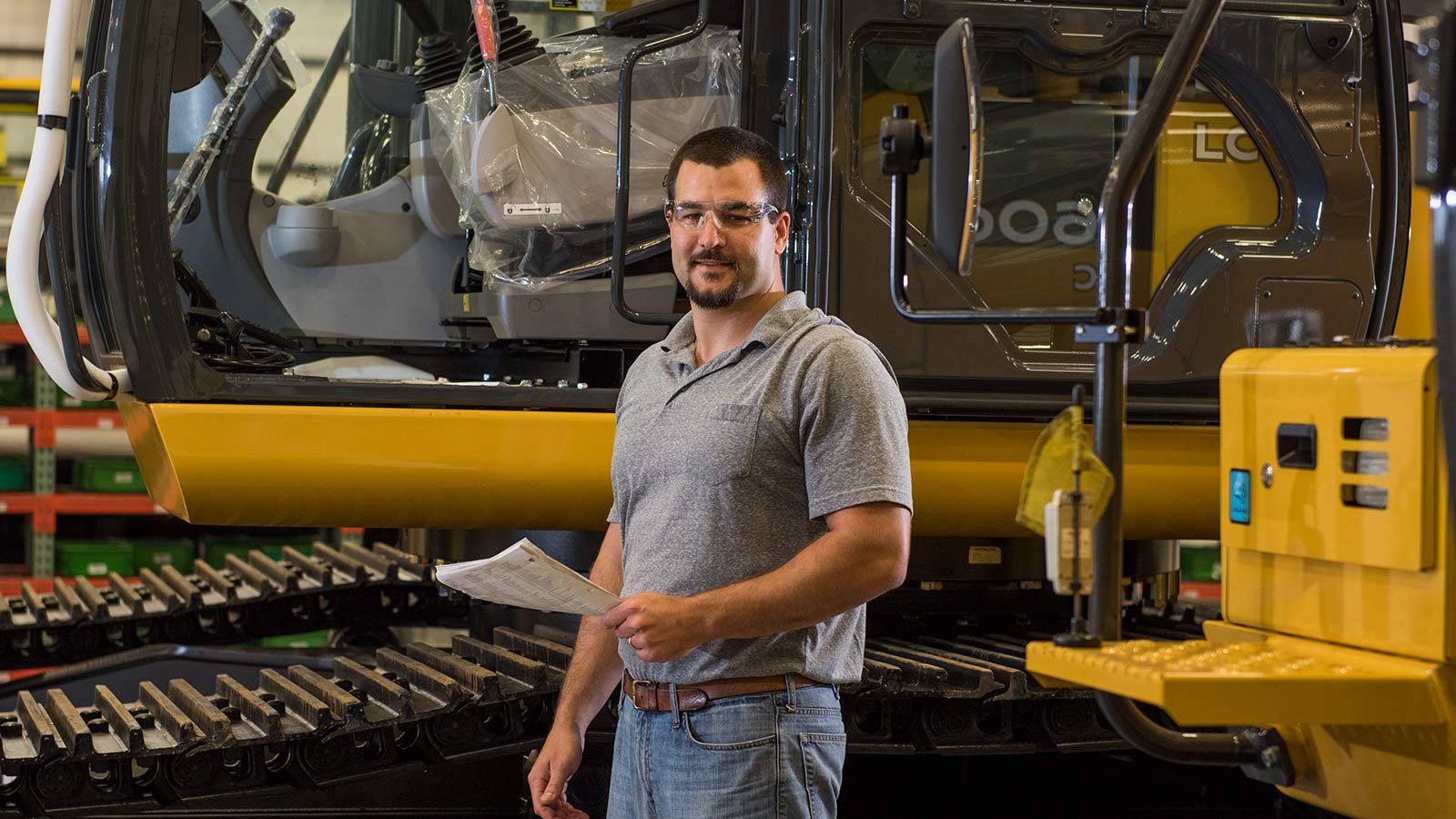 On Motivation:
"I grew up on a small farm and we always had a Deere tractor, so working at Deere-Hitachi has been special for me. As a design engineer, you have your hands in many parts of production - conception of parts, 2D and 3D design, and supply management. You make adjustments every step of the way to make sure you're creating the best product you can. Then you head onto the floor and watch a machine like the 210G LC Excavator get assembled. It's a rewarding process. There's nothing better than driving down the road and seeing a machine that you helped develop. Every time that happens, I feel incredibly proud."
- Jacob Henderson, Product Development Process Design Engineer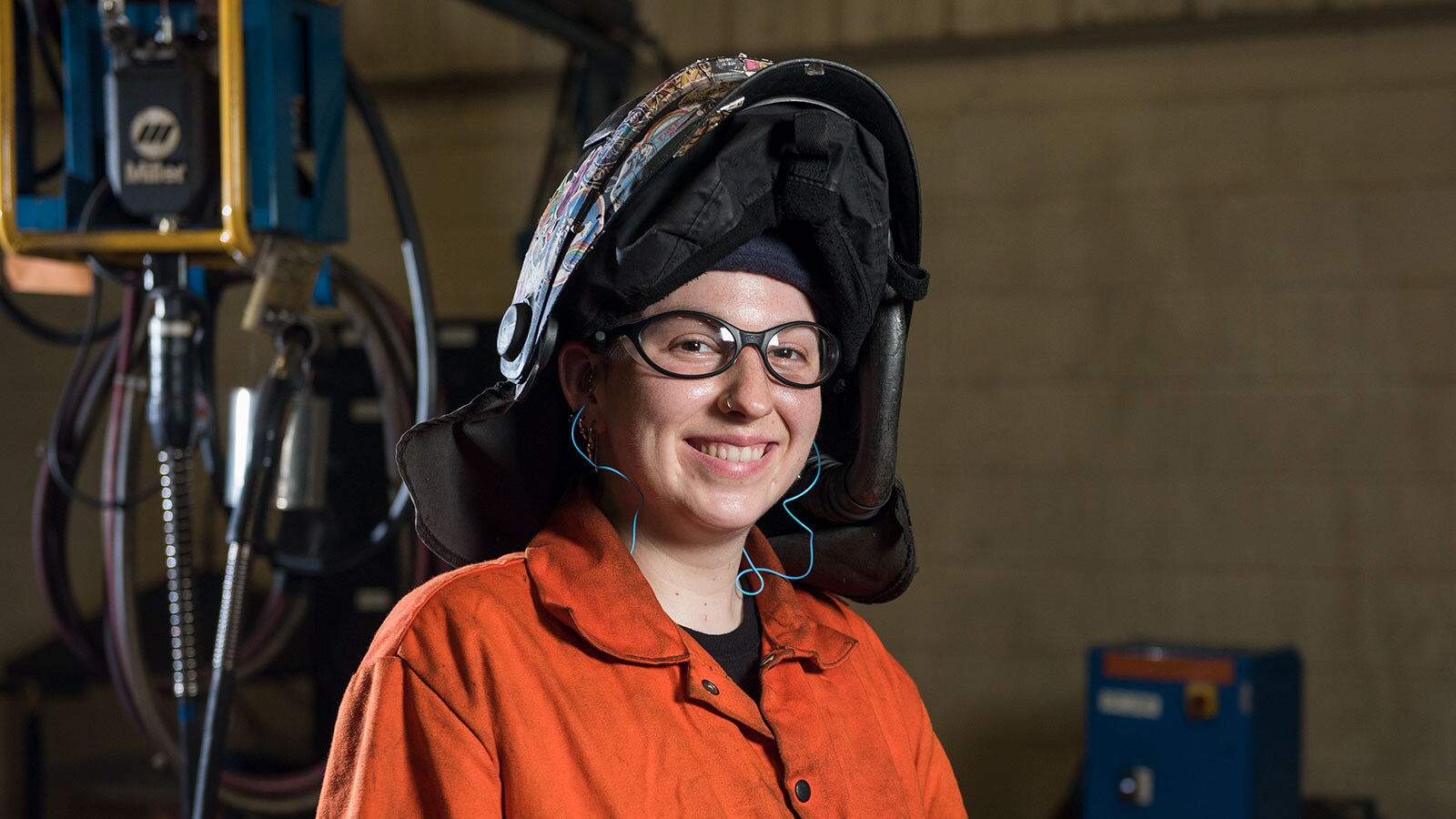 On Training:
"Before I started at Deere-Hitachi, I had a little welding experience. But they really trained me well here. Everyone was so patient. My trainers took their time because they wanted me doing things the right way. I used to watch Scottie Chapman fabricate tons of cool stuff on MythBusters - that's when I decided I wanted to become a welder. Now I'm fabricating cool stuff, too. These machines help people build roads, housing developments, and schools. I get to help make people's lives better. And I learned how to do it one weld at a time."
- Sam McCart, Welder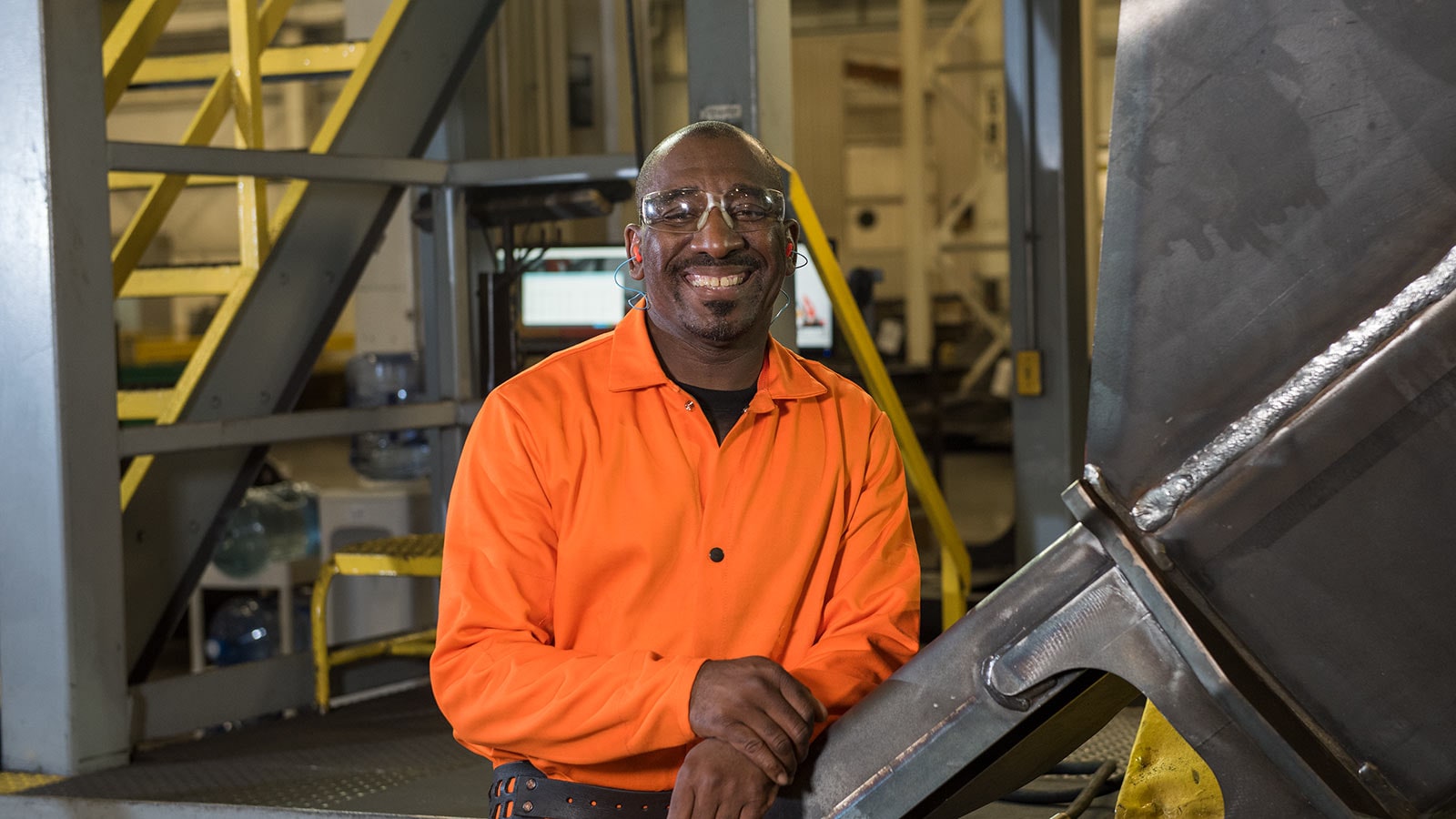 On Safety:
"When I joined the company, I was living in South Carolina. I drove 106 miles each way for two-and-a-half months. That's how much I wanted to work here. I could tell from the very beginning that we took care of each other. We worked hard to keep each other safe. Every year, I'm paid to take safety classes. Deere-Hitachi invests so much in their employees. We have the latest and greatest equipment because it helps us get the job done and, more importantly, it keeps us safe. We're always looking for ways to make this place safer. That kind of dedication speaks volumes. That's why I'm here."
- Jackie Daniels, Welder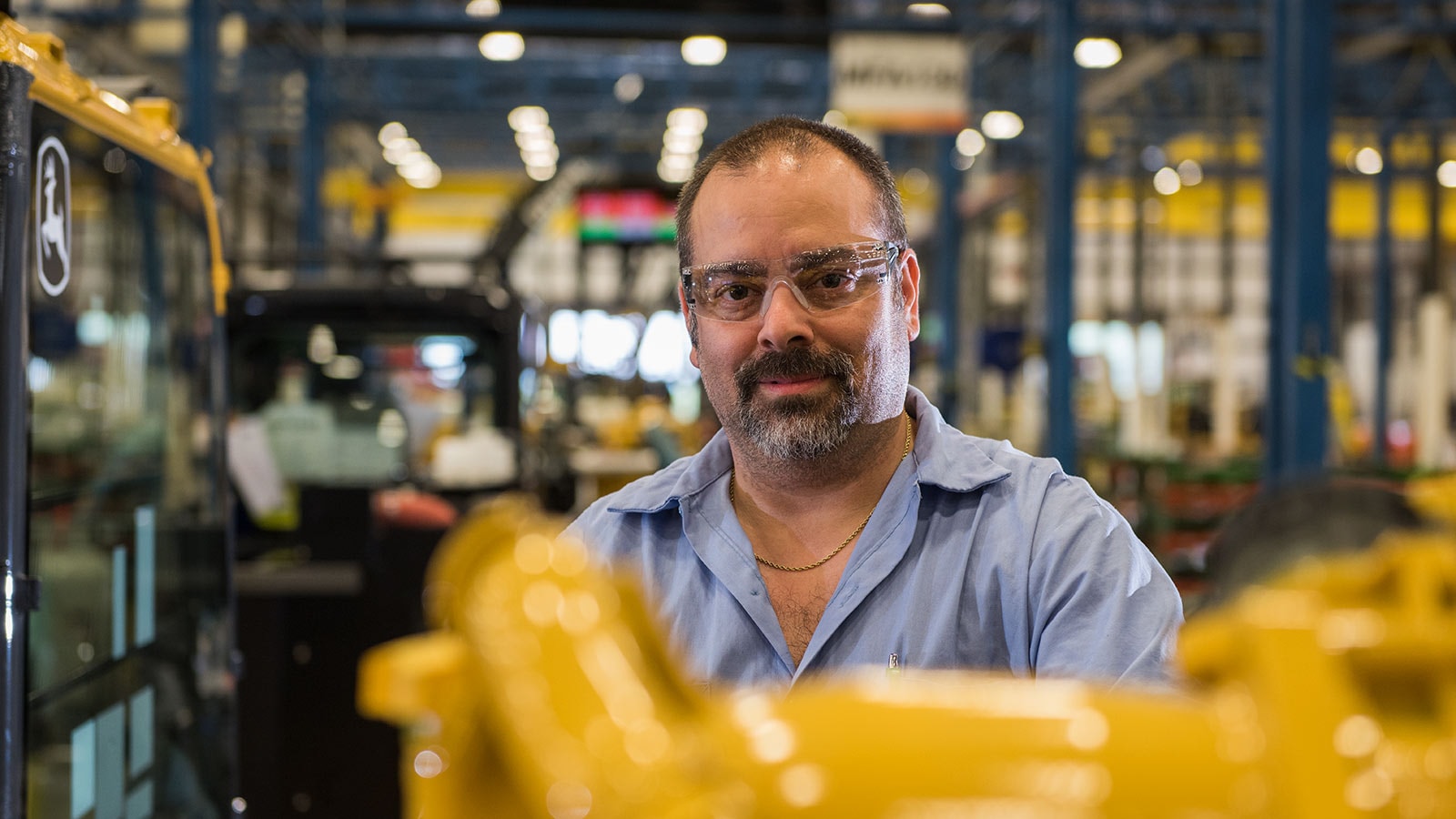 On Teamwork:
"I've been with Deere-Hitachi for 21 years. A few others are breaking the 20-year mark this year and next year, too. Coming in each day, seeing the same faces I've seen for two decades, that's what gets me up in the morning. We're all family. Every day, we get a little bit closer. We communicate a little bit better. We're there for each other. You don't think about that when you start a job - that you'll be working with the same people for 20-plus years, but here we are, getting things done. Growing this company together. I'm lucky to be a part of this team. Our customers need machines that are up to the challenge, and we all do our best to help make that possible."
- Sammy Flynt, Assembly Lead Technician