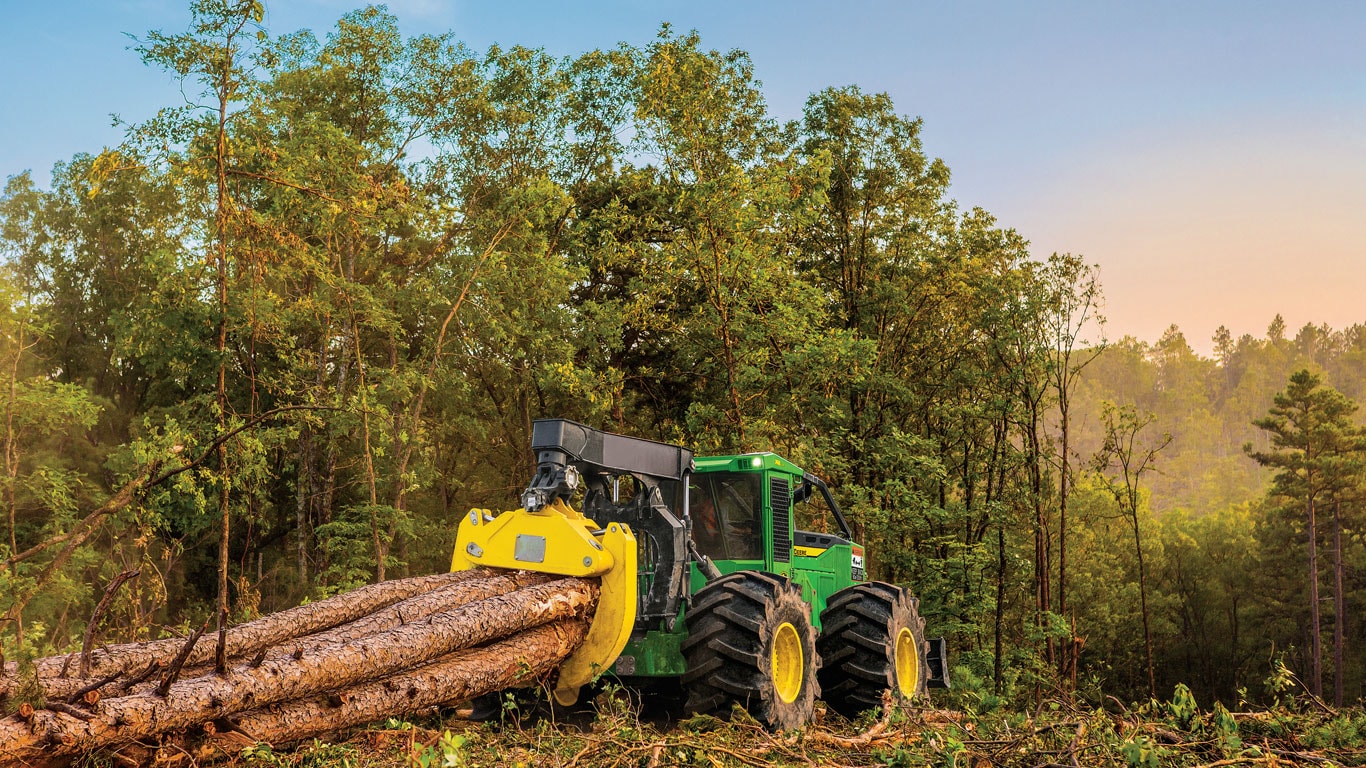 Tree Harvesting Equipment and John Deere Forestry Supplies
Whether you're harvesting full or cut-to-length trees, you need equipment that's powerful, durable, and agile enough to navigate all kinds of conditions. Your John Deere team is here to help you choose the right harvesting equipment for the job.
Wood-based products are everywhere — from the structural frames of our homes to our printer paper, paper towels and all kinds of product packaging. There's no shortage of needs for wood, so harvesting efficiently is the key to a successful forestry operation.
The John Deere​ suite of forestry equipment and technology can help you tackle any project from start to finish — while overcoming tough conditions like swamps and steep slopes. Let's explore the product lineup that keeps you #1 in the Woods.
Full-tree logging equipment
Wide range of attachments
Harvesting Heads

7 different models
Maximize your cut-to-length productivity
Designed to match the high production rates of Deere tracked and wheeled harvesters
Cutting diameters up to 29.5 inches

Felling Heads

11 different models
Swing-to-tree, drive-to-tree or rotate-to-tree
Designed to match the high production rates of Deere tracked feller bunchers
Superior versatility: small to big stems, softwood to hardwood, level or sloped ground
Waratah Heads

For harvesting large trees, selective cutting, salvaging storm-damaged timber and right-of-way clearing
Gets every job done from processing decked wood to tree-length felling to cut-to-length
Superior grab-arm strength, outstanding power-to-weight ratios and solid traction-synchronized drives
John Deere Grapple Attachments & Log Forks

Maximize your wheel loader material-handling productivity
Wide range of choices for sorting, hauling or unloading full-length logs
Simple forks to highly specialized material handling systems
Sourced from third-party manufacturers by authorized John Deere​ dealers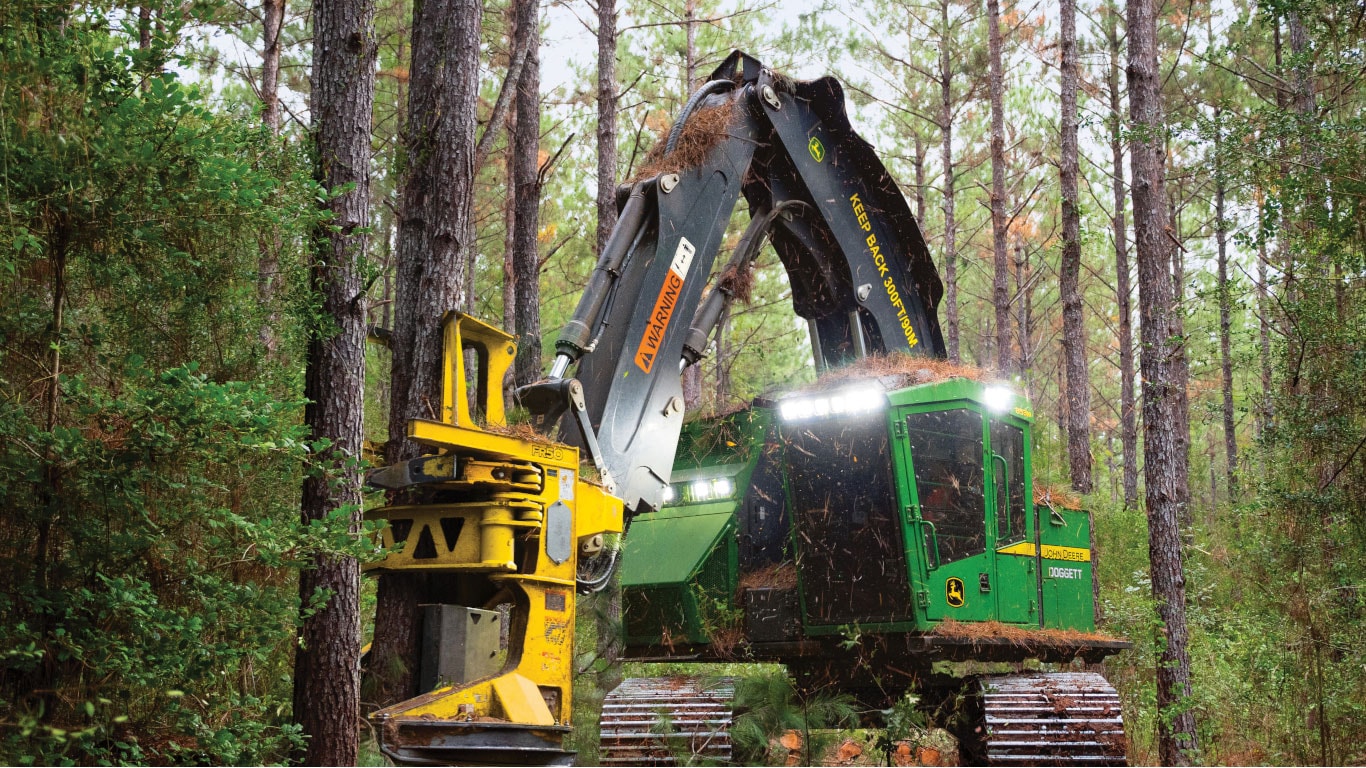 853M Tracked Feller Buncher at work in the woods.
Unparalleled Technology & Service
Whether you need to tap into the latest machinery, or simply service existing equipment, count on John Deere​​ for advanced technology plus a nationwide network of dealer support.
Precision Forestry

Coordinate your team's performance from the woods and the back office
Allows teams to share real-time production and location data
TimberManager™ web-based solution provides complete visibility from land harvested to machines at work
TimberMatic™ Maps innovative onboard software with real-time production views, optimized routes and shared wireless connections between machines
John Deere​ Connected Support™ dealer and factory tools

JDLink™ connectivity provides valuable fleet insights
Dealer Machine Monitoring allows dealers to review machine data and identify critical issues
Expert Alerts help dealers develop new preventative-maintenance and repair protocols
Remote Diagnostics and Programming allows us to reset diagnostic trouble codes, record performance and update software — saving you time and the cost of sending a technician to the jobsite
Intelligent machines that enable lives to leap forward.
Deere & Company (www.JohnDeere.ca) is a global leader in the delivery of agricultural, construction and forestry equipment. We help our customers push the boundaries of what's possible in ways that are more productive and sustainable to help life leap forward. Our technology-enabled products including John Deere Autonomous 8R Tractor, See & Spray™, and E-Power Backhoe are just some of the ways we help meet the world's increasing need for food, shelter and infrastructure. Deere & Company also provides financial services through John Deere Financial.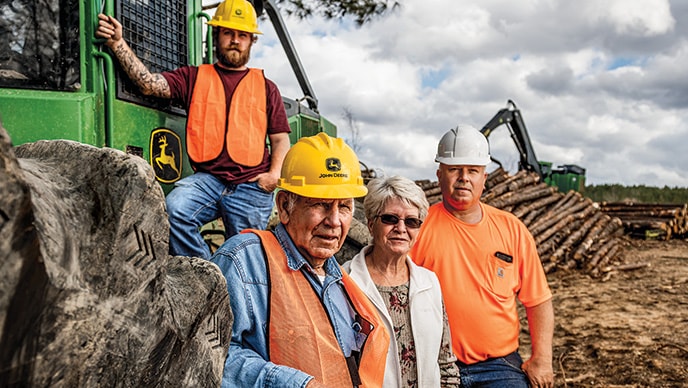 Family Time
Three generations work together building a highly successful logging business.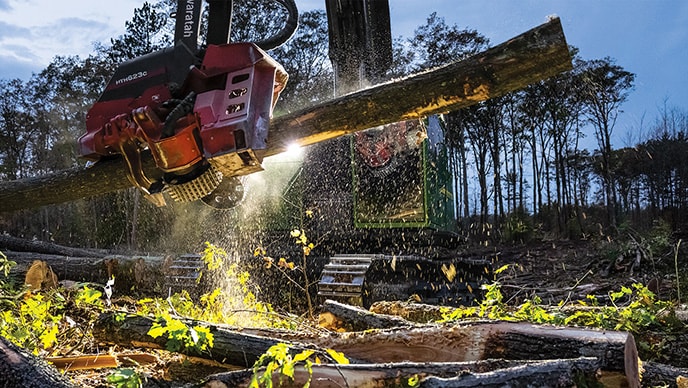 Power "Tree-Oh"
Three-man crew and can-do attitude get jobs done.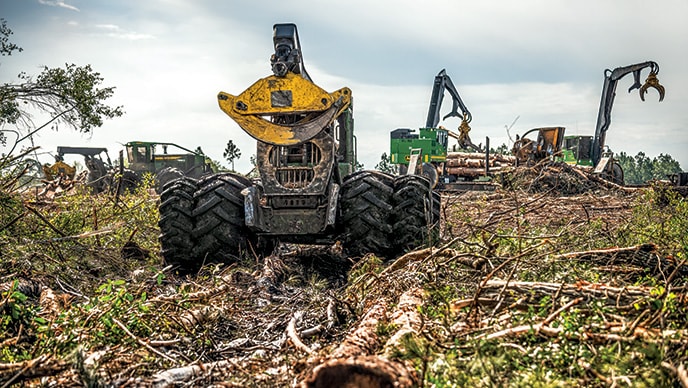 The Legacy We Leave
Teamwork is the name of the game for a thriving logging company in Georgia.
Features and specifications are based on published information at the time of publication. Features and specifications are subject to change without notice.