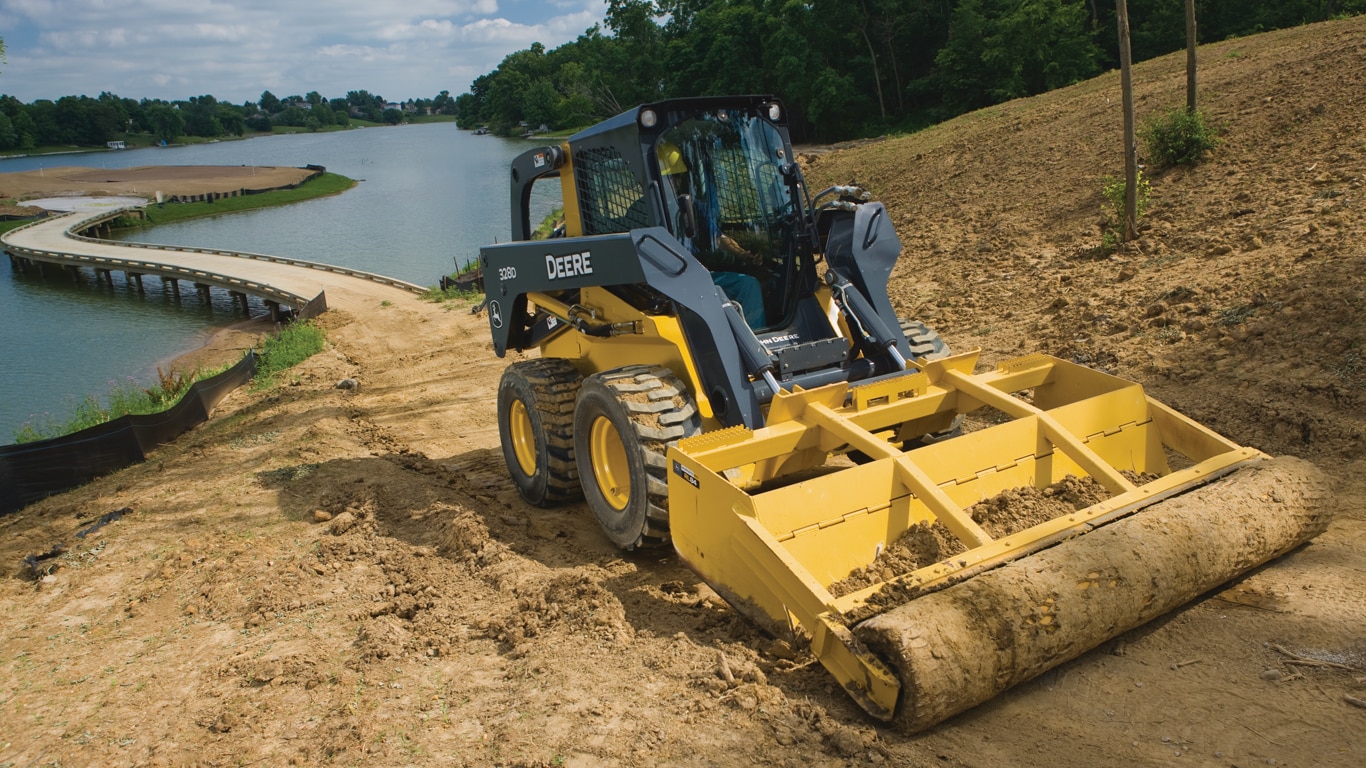 All About John Deere Skid Steers and Attachments
Small, Mighty, Multipurpose.
They're strong. They're versatile. They're easy to maneuver. It's no wonder John Deere Skid Steers have become so popular in construction applications. What exactly are they good for — and which one is best for you? Your John Deere team is here with the answers.
From highways and farms to construction sites and even backyards, it seems like skid steers are everywhere. They're little machines with big possibilities, compact and incredibly useful for so many tasks. Let's take a closer look.
What is a skid steer?
These vehicles sometimes go by multiple names including skid steer loaders or compact track loaders, depending on the features of the vehicle. They're a relatively small type of heavy construction equipment with hydraulic lifting arms on each side. One of the things that makes this piece of equipment so useful in construction is its versatility. This comes largely from the different attachments that can expand a skid steer's functionality. More on that later.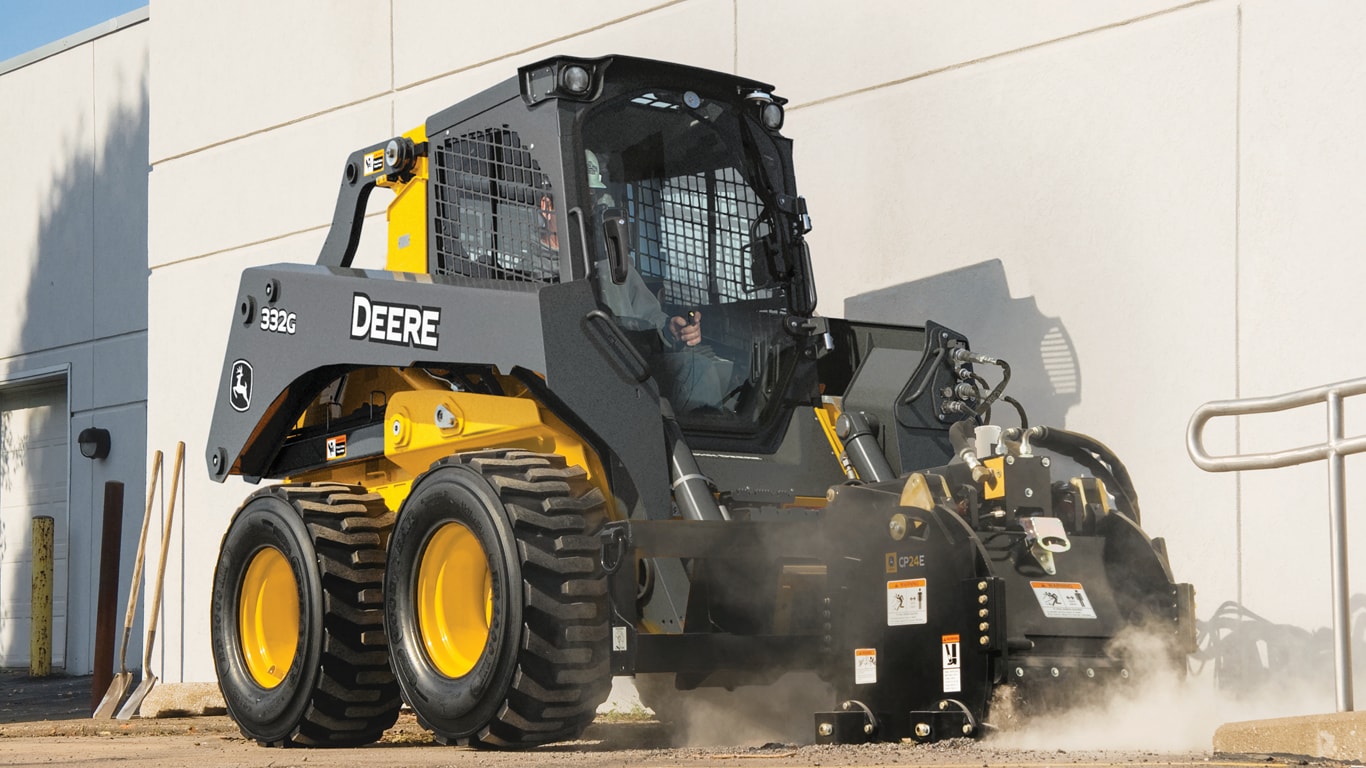 John Deere skid steer with plate compactor attachment on the jobsite.
How do skid steers operate?
Skid steers can have two tracks (track loaders) or four wheels (wheel loaders). The term "skid" comes from their ability to turn on a dime or "skid" around corners. Yet a skid steer's wheels don't actually turn. Instead, the left and right side wheels work off separate motors, so you can control them independently to make turns.
To turn a skid steer, the operator increases the speed on one side of the machine while turning to the opposite side (e.g., speed up right side wheels to begin a left turn). The wheels on the "turn side" stay at a slower speed, acting like a pivot point. Then the opposite wheels will swing around, or skid, to execute the turn.
What are the advantages of skid steers?
John Deere skid steers are small machines that deliver big results. Here are some key features:
Radial or vertical lift

- both designs are optimized to keep the load close for better stability

Power / torque

- for exceptional performance and lifting capacity up to 4200 kg (9,250 lb.) bucket breakout force

Compact / small

- easily maneuver in tight quarters

Hydraulic boost

- higher auxiliary flow rates help you make the most of even more attachments

Easy to transport

- lighter weight plus front & rear tie-downs make it easier to get them to/from job sites

Longer run times

- fuel-efficient diesels and large tanks help you get more done in a day
Attachments create the skid steer's incredible versatility.
John Deere offers over 100 different attachments that make skid steers useful for an extensive range of tasks, including:
Earthmoving / leveling

Snow removal

Trenching & pipelaying

Forestry maintenance and clearing

Underground construction

Roadbuilding

Demolition and debris removal

Site & property development

Landscaping

Moving mulch, rock and dirt

Dozing, grinding, excavating
Here are some of the most popular skid steer attachments:
How do you choose the right skid steer for the job?
You'll want to size your skid steer according to the scope of the project. This will help get the work done quickly and cost-effectively. Some factors to consider:
Size of the work space

Task(s):, such as the amount of weight you need to lift, and how high

Terrain: wheels are best for harder surfaces, tracks are for uneven or muddy surfaces
Whether you're acquiring your first machine or adding to a fleet, there's a John Deere skid steer that's perfect for you. Weights range from the smallest skid steer at 2788 kg (6,140 lb.) to our largest model weighing 4540 kg (10,000 lb.). Even our compact skid loaders are built to bring the power 48.5 – 74.6 kW (65 - 100 hp) and performance you need to your jobsite. Here's a look at our most popular G-Series skid steer models:
| MODEL | RATED OPERATING CAPACITY | GROSS HORSEPOWER | NET HORSEPOWER | OPERATING WEIGHT | LIFT HEIGHT | BUCKET BREAKOUT FORCE |
| --- | --- | --- | --- | --- | --- | --- |
| | | | | | 2.92 m (115.1 in.)(9 ft. 7 in.) | |
| | | | | | 3.07 m (121.0 in.) (10 ft. 1 in.) | |
| | | | | | 3.10 m (122.2 in.) (10 ft. 2 in.) | |
| | | | | | 3.20 m (126.0 in.) (10 ft. 6 in.) | |
| | | | | | 3.35 m (132.0 in.)(11 ft.0 in.) | |
| | | | | | 3.35 m (132.0 in.)(11 ft.0 in.) | |
Intelligent machines that enable lives to leap forward.
Every John Deere Skid Steer comes with a level of comfort through our full machine standard warranty. We promise to fix any defects in materials or workmanship on our compact equipment for two years after delivery or 2,000 hours.*

Deere & Company (www.JohnDeere.com) is a global leader in the delivery of agricultural, construction and forestry equipment. We help our customers push the boundaries of what's possible in ways that are more productive and sustainable to help life leap forward. Our technology-enabled products including John Deere Autonomous 8R Tractor, See & Spray™, and E-Power Backhoe are just some of the ways we help meet the world's increasing need for food, shelter and infrastructure. Deere & Company also provides financial services through John Deere Financial.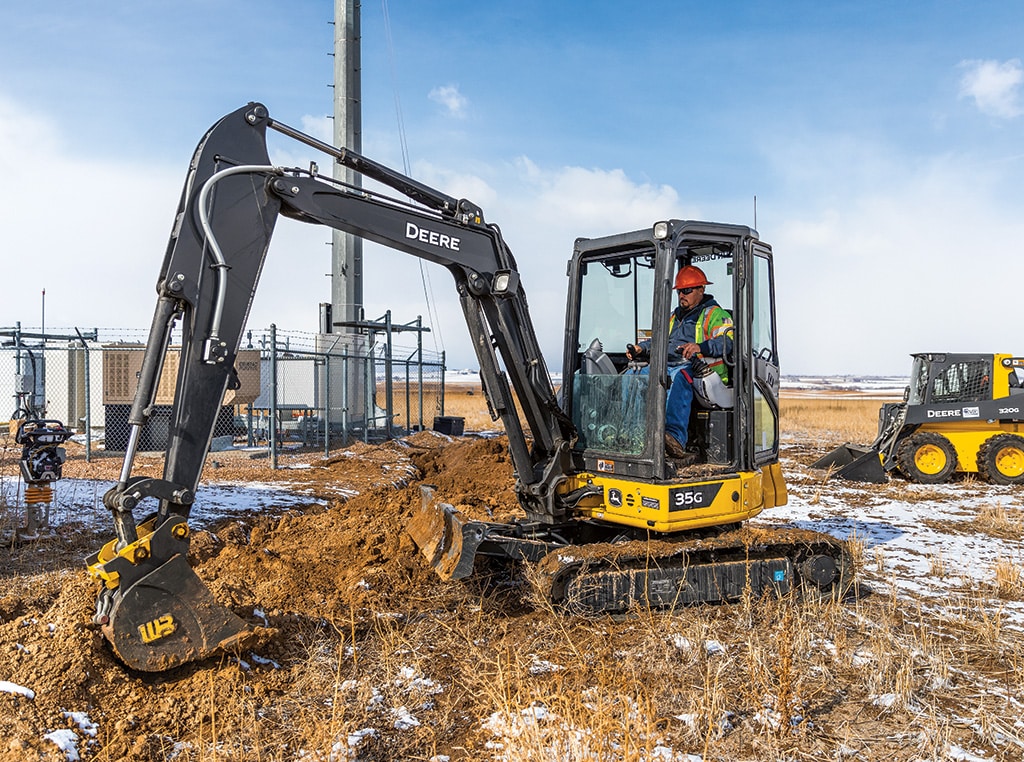 Building Connections
In a time where people can be more connected than ever, John Deere compact machines helps A to Z Field Services get it done on cell-tower and fiber-optic projects.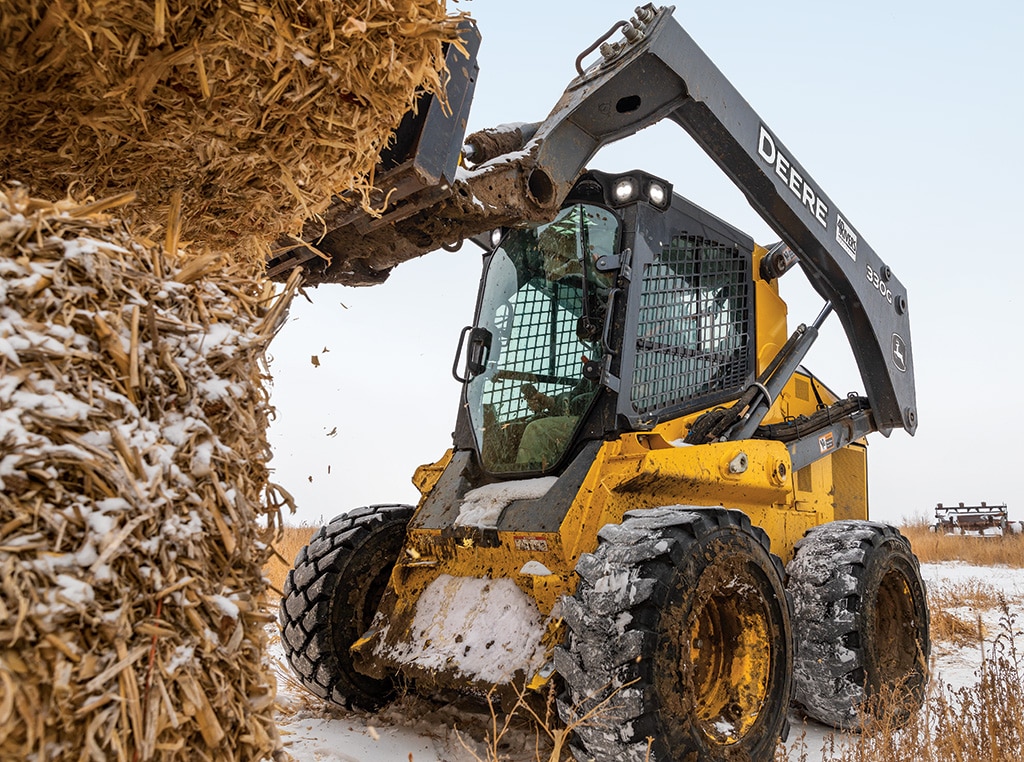 Homesteader Heritage
At Crow Creek Dairy, they are preparing for the future while honoring their past. With 500 acres and 400 dairy cows, there is no end to the work that needs to be done.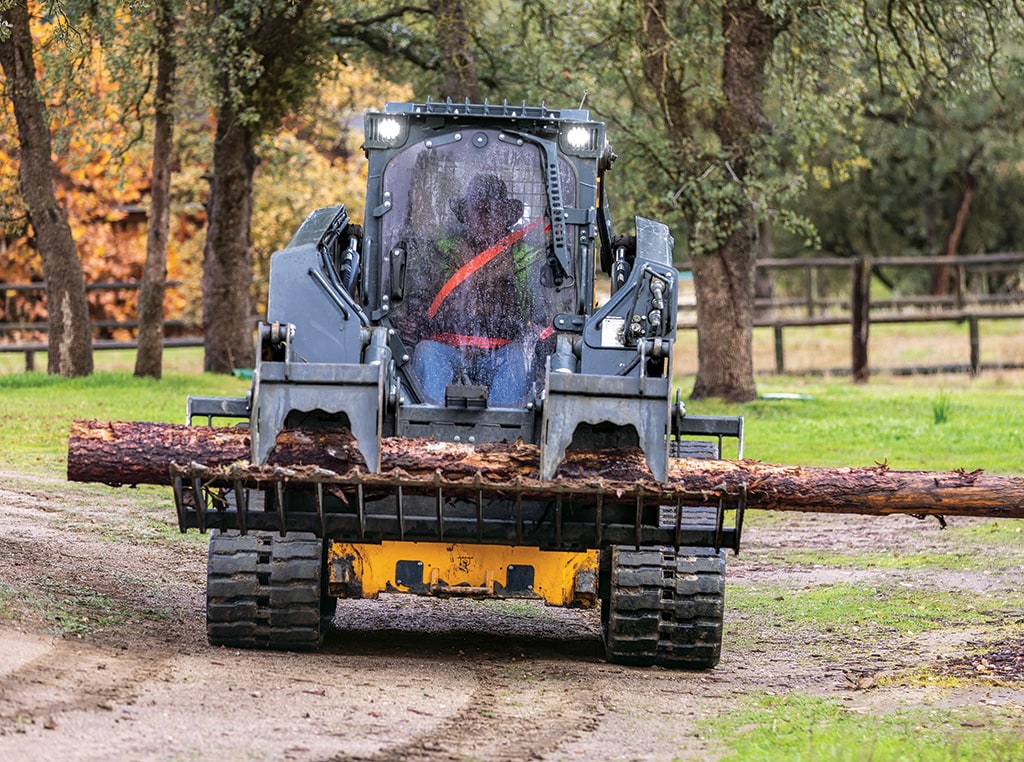 Elements of Success
In 2010, Tim Messer Construction took on a daunting project that changed the course of their business forever: rebuilding Rancheria Campground.
Features and specifications are based on published information at the time of publication. Features and specifications are subject to change without notice.